In New York, the Meow Parlor is $4 for a half hour visit. Here patrons can order coffee, tea, and a snack. Patrons can browse wi-fi while cats saunter around their feet. Human admirers in these cafes are not crazy cat ladies with cats climbing all over them, but professionals and hipsters with different backgrounds and one common interest – cats.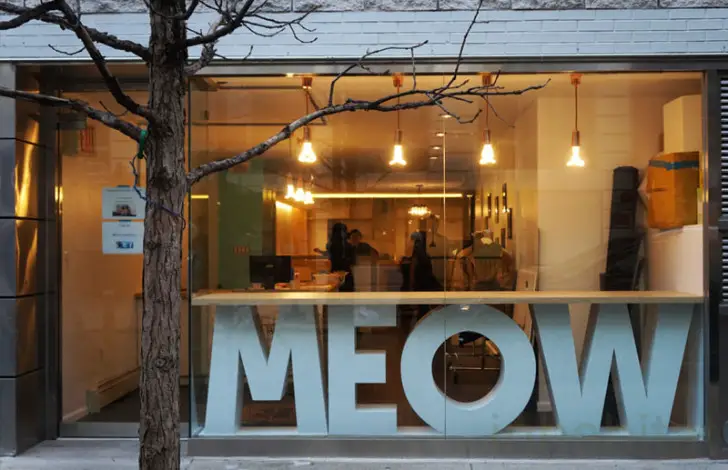 Cat Town Café in Oakland California was America's first cat cafe. Space is sprawling and huge and filled with rugs and armchairs and the cats. Every type, color, personality, and breed of cat is found here. Cats peer at eating patrons through a picture window and two sets of doors while waiting for a playmate. In Cat Town Café in Oakland there are usually 14 cats playing around the specially built cat furniture in the room. Cats peer out the front windows and playfully paw at openings.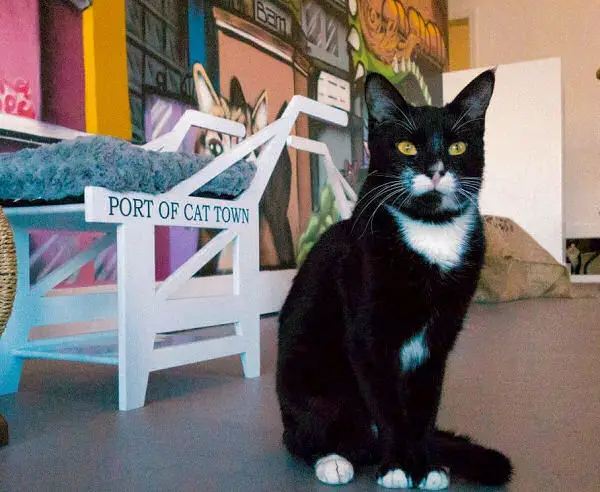 All the cats are vaccinated and spayed or neutered. There is a $50 adoption fee, and microchips are required for these cats. For these cats in Oakland, it's a second chance at life.
In Montreal you can find the Café Chat L'Heureux (Happy Cat Cafe) – their mission is to provide patrons a relaxation space to enjoy a prolonged contact with cats in an optimized space for human/feline interactions.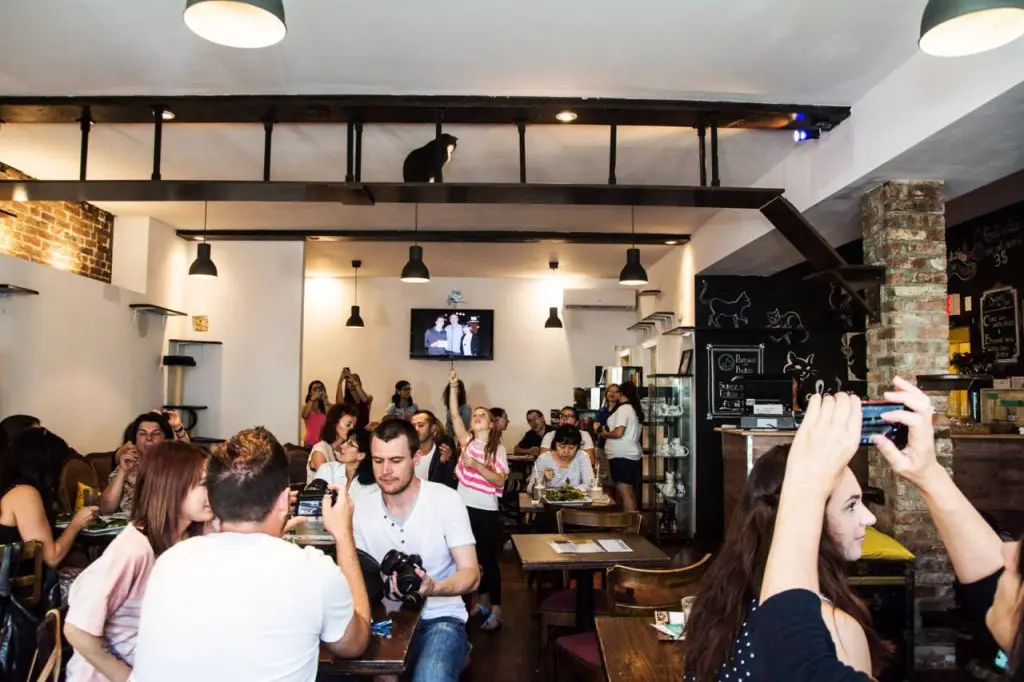 Currently, there are four cat cafes in Canada and over 20 in the United States that are open or projected to open up in the next couple of years. These are just a few of the many feline fun eateries, but what about this trend elsewhere in the world? Read on…