Travel to Japan where cat cafes are definitely popular, and Neko No Mise (Shop of Cats) was an immediate hit. Here there is a distinctly soft atmosphere with stuffed sofas, low music, and a room full of kitty love. Visitors to Neko No Mise have turned this place into a go-to location where mentally exhausted and stressed people visit for downtime.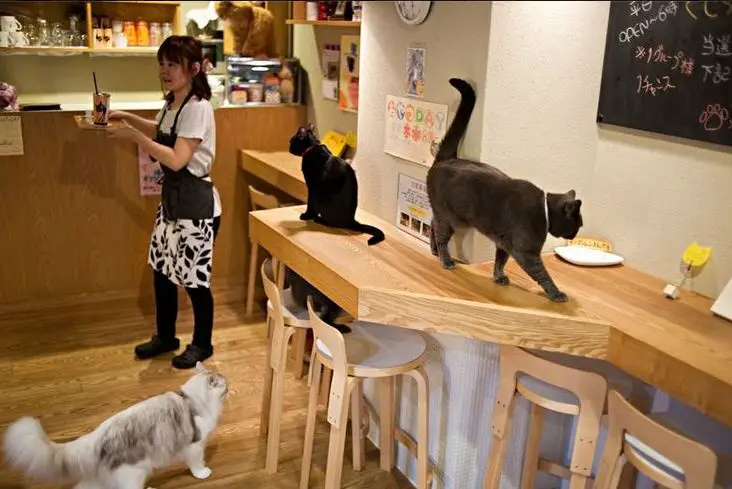 In addition to Neko No Mise, there are about 150 other cat cafes in Japan. Some cafes are designed specific to a type of cat. There are cat cafe cafes that feature only black cats, or fat cats, rare breed or stray cats.  To become a cat cafe in Japan you need a license, and you must comply with the strict requirements and regulations. Hygiene is important to keep the cats healthy and the patrons happy.
And let's not forget Australia – this photo from the cat cafe in Melbourne.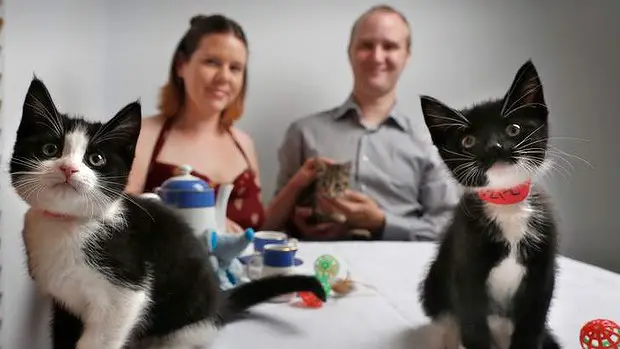 Image credits: Business Insider and various site owners
In summary, we are huge supporters of cat cafes.  What an innovative way to raise awareness of cat welfare and to keep stray cats off the streets.  And speaking of cats on the street…check out this amazing place called Cat Island
Tell us your story:  Have you ever been to cat cafe? What was it like?  Drop us a note in the comment box below.