Moving across the Pond to London and Lady Dinah's Cat Emporium. Lady Dinah's mission is to give stressed-out Londoners a place to be calm and quiet. Cat's purrs are soothing and stroking a cat is calming. Lady Dinah offers a 90-minute session with a cat and you can play with the cats at our own pace. For a more formal experience you can even book high tea. Lady Dinah's is a cat lover's paradise.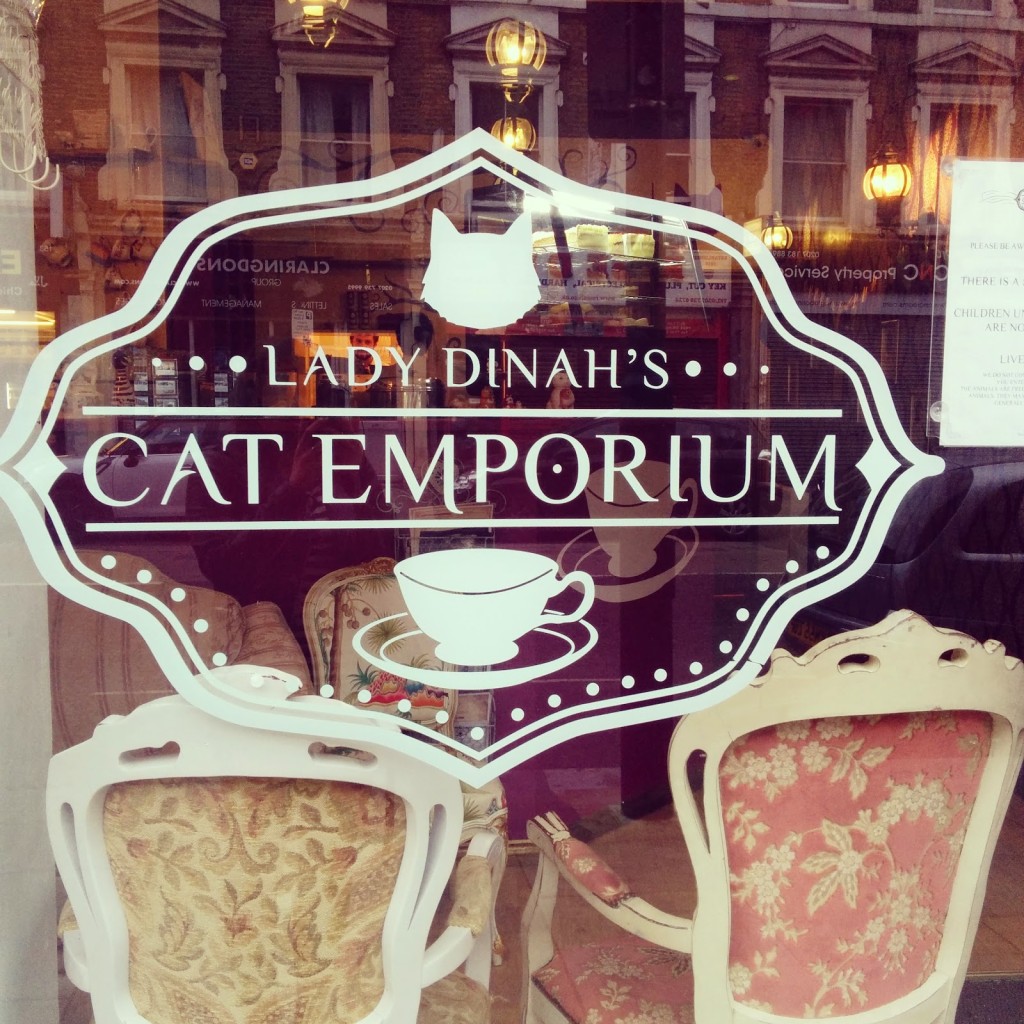 Paris is also home to this enduring craze in themed coffee houses. In the Le Café des Chats, you can sit and pet any of the cafes 12 resident cats while at the same time sipping a cup of organic tea. The French version of a cat cafe focuses on the quality of the food, and the cats are extra.  This little gem sits in the heart of Paris' chic Marais district.  You eat croissants and freshly squeezed orange or quiche and salad as cats weave between your legs or comfortably sit on your lap. It isn't unusual to have to move to another chair and leave a sleeping cat peacefully resting.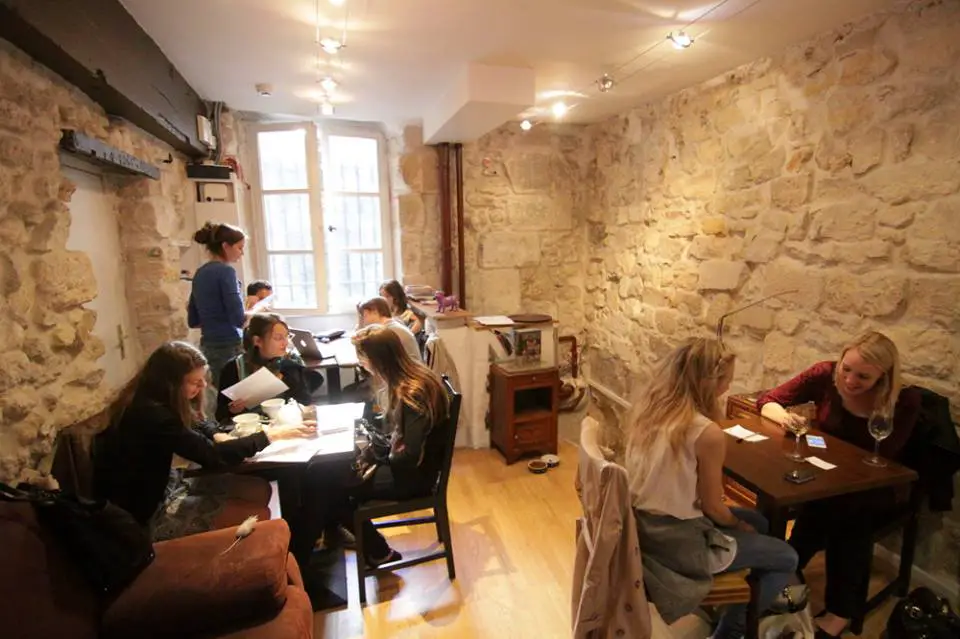 Patrons in this Parisian cafe learn how to behave with furry felines and children are closely monitored. You must wash your hands before stroking the cats, and it is absolutely forbidden to disturb sleeping cats. This cafe has a three-week waiting list, and its success is being carried to other parts of France.
To illustrate how Europe has embraced this trend you merely need to visit a few of these other European cat cafés and see for yourself!
Café Neko – Vienna, Austria,
Pee Pees Katzencafe – Berlin, Germany
Cat Café Macskakávézó – Budapest, Hungary
La Gatoteca – Madrid, Spain
Café Miao – Copenhagen, Denmark
Photo below is Miagola Cafe in Turin, Italy.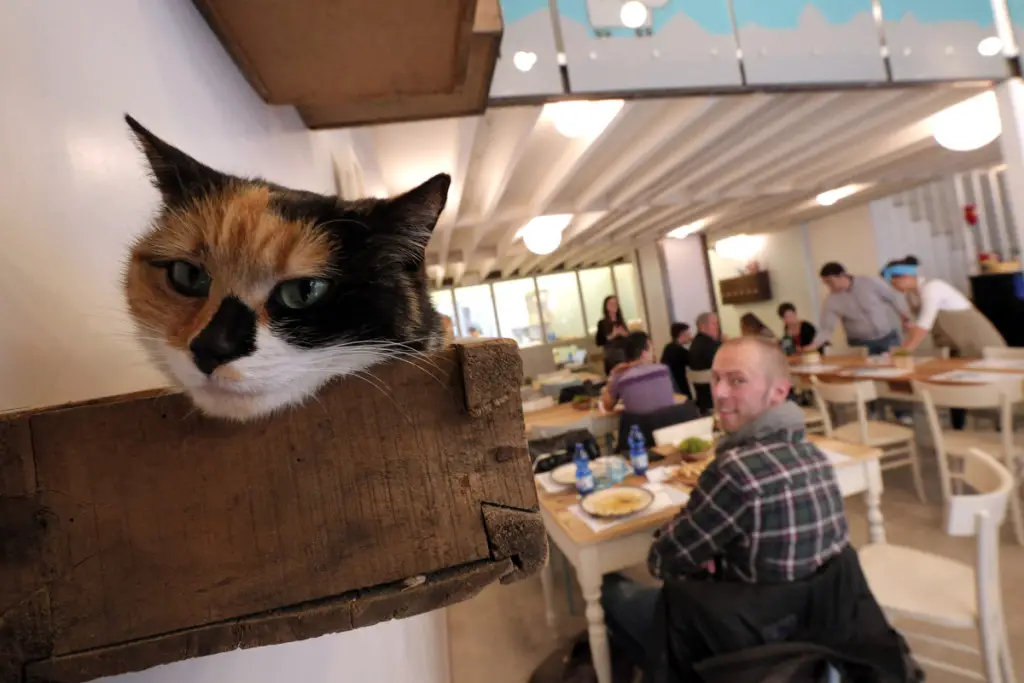 And yes, there are many more – these are just teasers to add to your bucket list!
OK, what about further east beyond Europe?