The Catit Play Spinning Bee is a fun interactive cat toy that will make your cat go wild!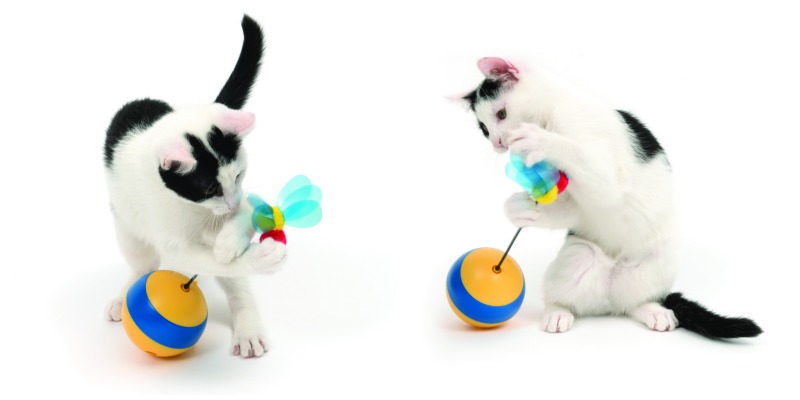 Here's what it does:
Spins crazily
Sends out laser beams
Drops treats


Check out the video below and see for yourself what makes the Spinning Bee such a delight for your kitty to interact with:
The Catit team were kind enough to offer 3 Spinning Bees for three lucky Purrington Post readers to WIN!
* Contest Now Closed
This contest ended on May 31st, 2019 and was available to US residents only. To enter you had to submit a comment in our "Leave a Reply" section at the bottom of this page saying:
My cat's name is [insert your cat's name] and he/she would love to WIN a Catit Spinning Bee interactive toy because [your cat's reason]
The 3 winners were chosen by the Catit team from all the correctly submitted entries and contacted by email.
You can read more about this Catit interactive toy here => Spinning Bee