If you're feline creative then why not try your hand at a cat cake that will make you the 'Cake Master' at any party. This adorable DIY cat cake is easy and fun to make, delicious and purrfect for any occasion!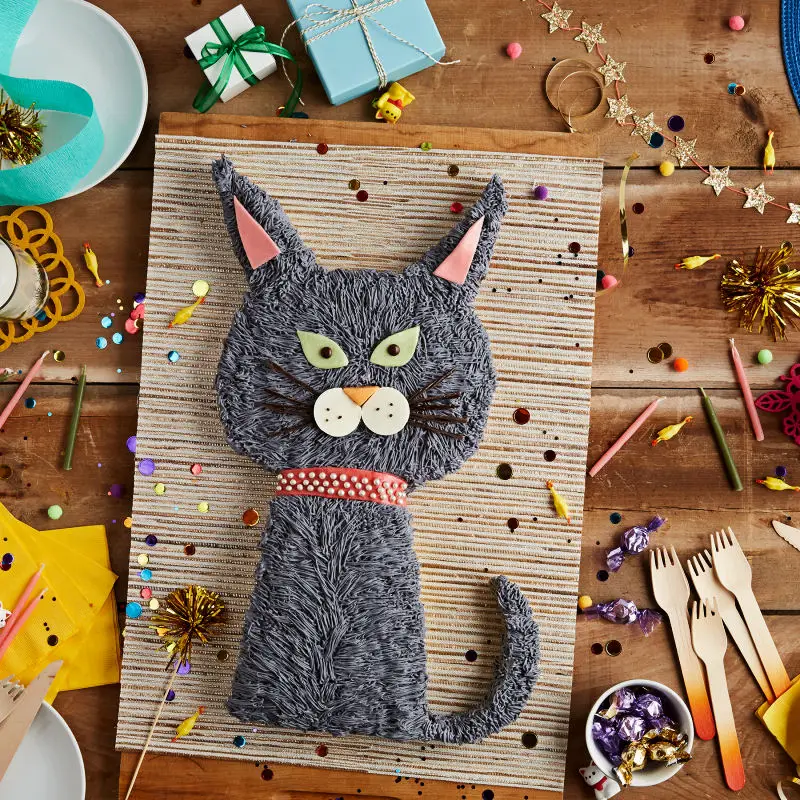 All you need is a standard circle and square cake pan to form the shapes and some parchment paper (we recommend using Reynolds SmartGrid Parchment Paper).
Just follow these visual step-by-step directions (below) and then decorate however you wish!  Have fun!
STEP 1. START WITH ONE ROUND AND ONE SQUARE SHAPE VANILLA OR CHOCOLATE CAKE.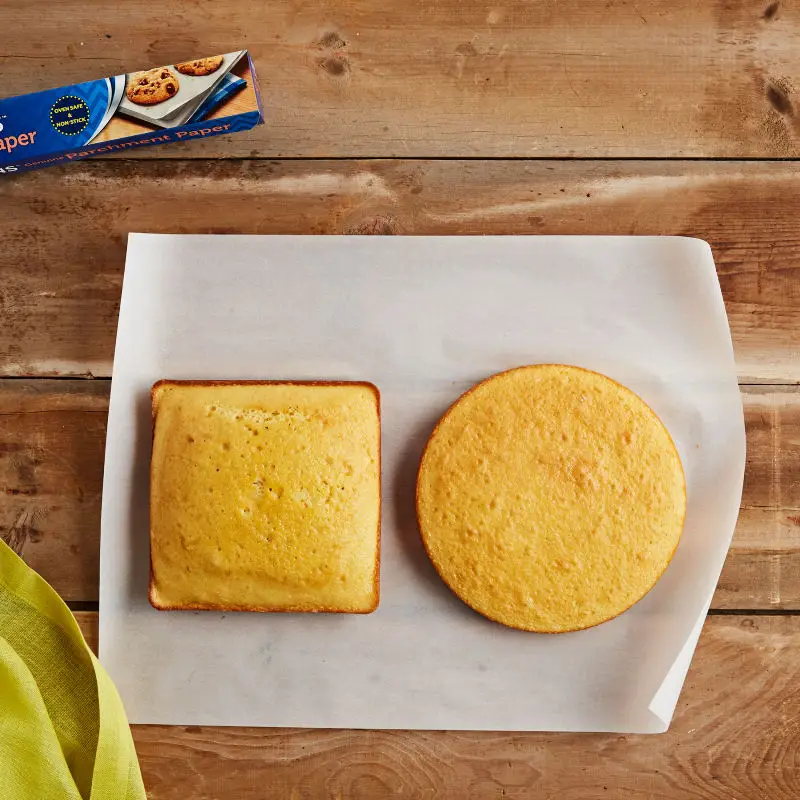 STEP 2. SLICE ACCORDING TO PHOTO.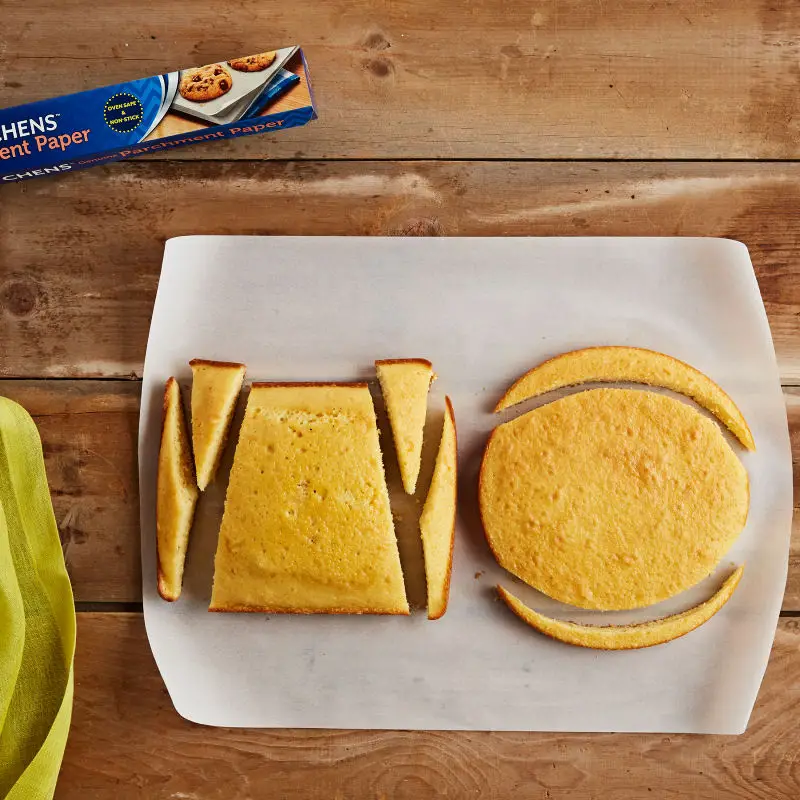 STEP 3. ARRANGE INTO CAT SHAPE.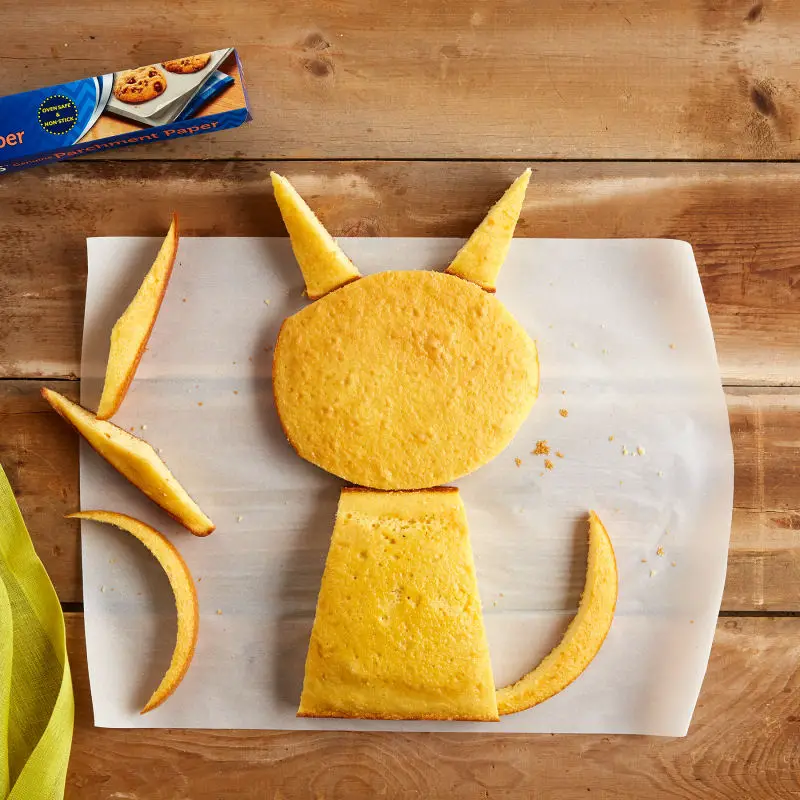 STEP 4. APPLY ICING TO ACT AS "GLUE" FOR CAKE PIECES.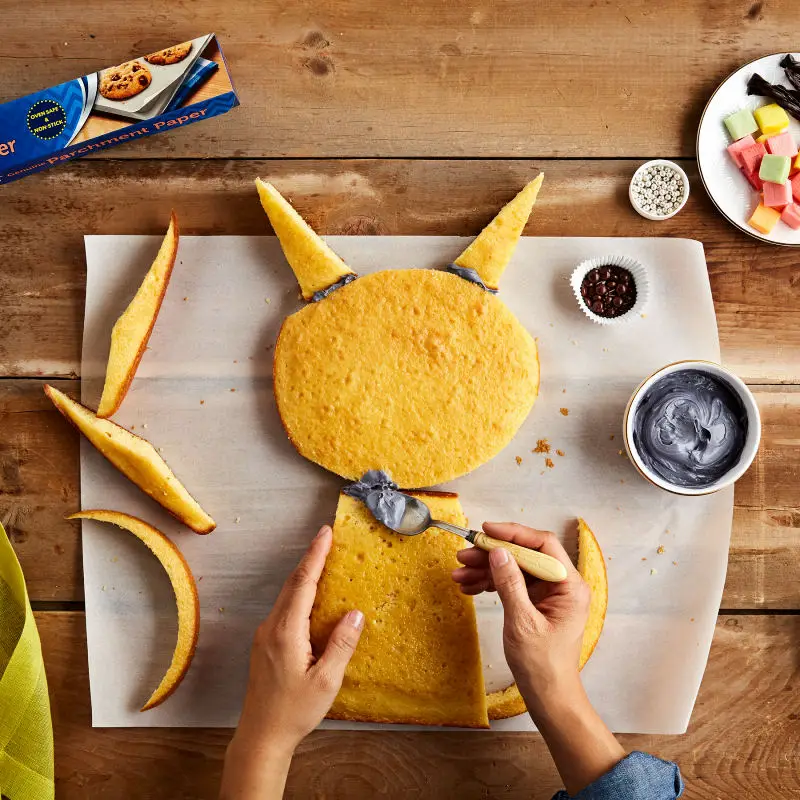 STEP 5. DECORATE!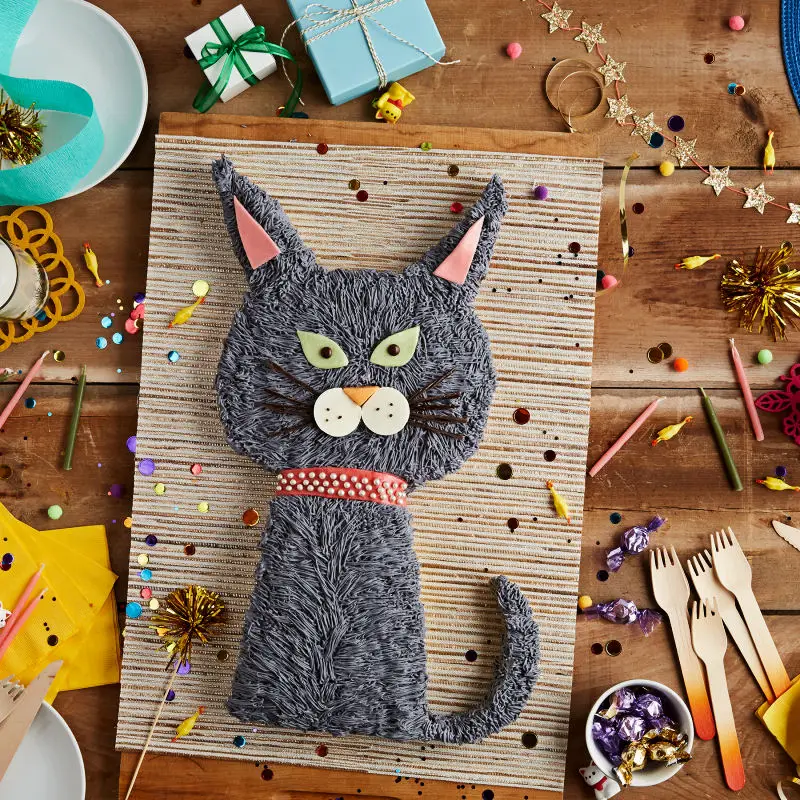 Credit:  Thanks to the kind folks at Reynolds Kitchens for sharing this guide and for their super handy SmartGrid Parchment Paper! 
Please send us a photo of your finished cat cake and we will post and share it with our other readers!  And while you're in the kitchen, why not check out this delightful new coloring book called Cooking With Cats
~~~~~~~~~~
BONUS
If you enjoyed making the cat cake and wanted to try your hand at a bunny or owl cake…we've got you covered! Thanks to our paw pals at Reynolds…simply click on either (or both) images below for the DIY instructions to make these adorable cakes too!
MAKE THIS BUNNY CAKE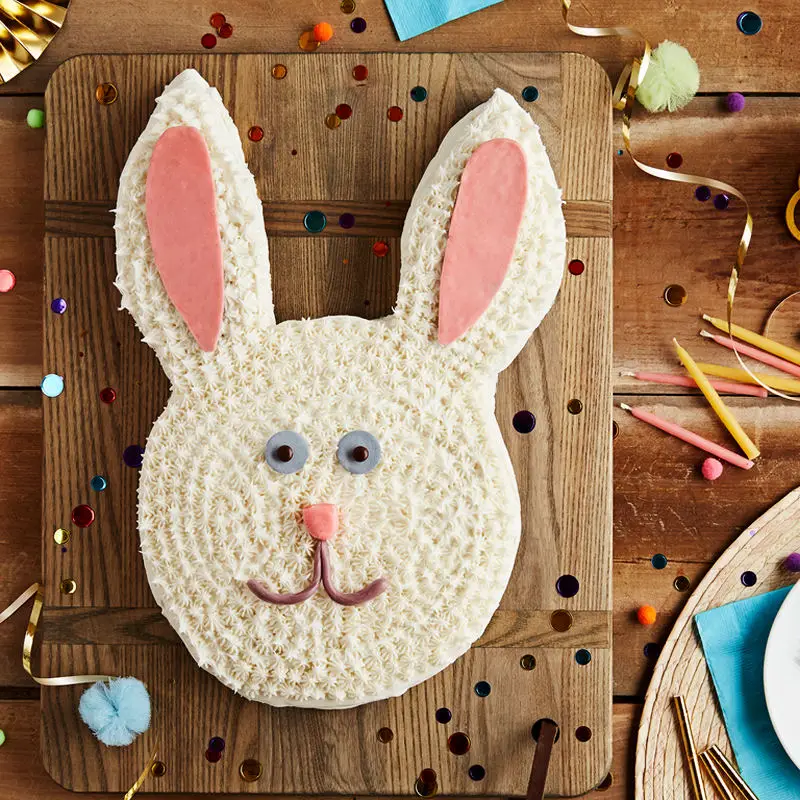 MAKE THIS OWL CAKE