4.  Lil Bub
Lil Bub, a 5-year-old female cat, is among the most famous on this list, having thousands of Twitter followers, over a million followers on Instagram, and nearly three million likes on Facebook. Lil Bub gets her unique look from a few rare genetic conditions. Her tongue perpetually hangs out of her mouth due to a short lower jaw and a lack of teeth.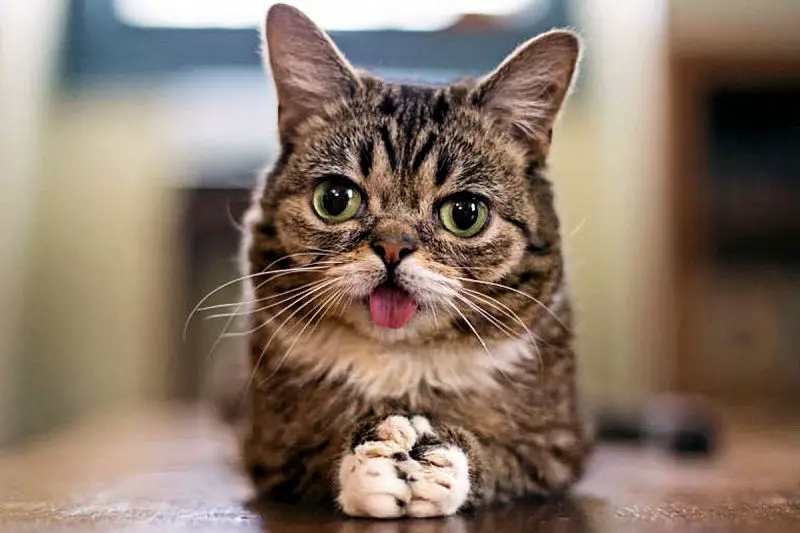 She also has extra toes on every paw and a condition that affects her bones and alters her stature and ability to walk. Lil Bub won the Tribeca Online Festival Best Feature Film for the Lil Bub and Friendz documentary. She's made appearances on Good Morning America and the popular television talk show The View. She even released her own album entitled Science and Magic featuring her very own purrs and vocalizations. You can buy Lil Bub's coffee mugs, tote bags, and plush toys online.  To follow Lil Bub on Instagram => @iamlilbub
5.  Garfi the Angry Cat
Garfi is a Persian cat who lives in Turkey with his owner, Hulya Ozok. He has over sixty-three thousand followers on Instagram and is dubbed the world's angriest cat.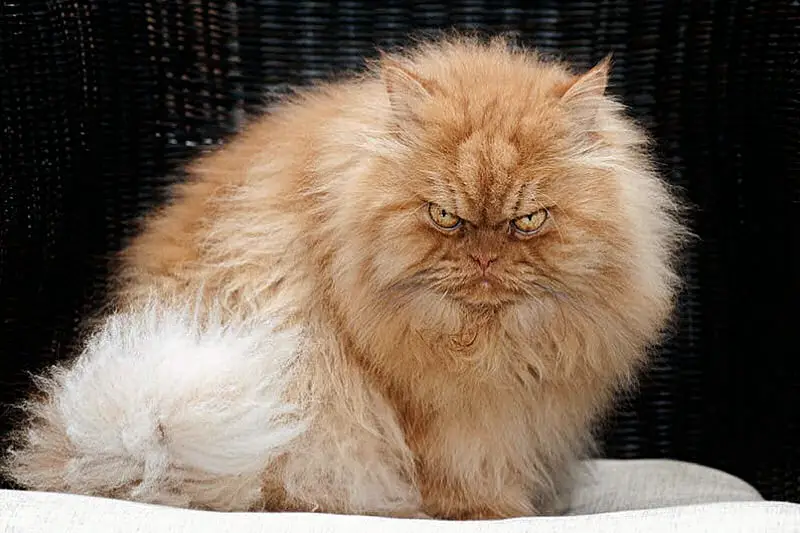 He even produced a wall calendar with images of himself angrily hovering around his various photo shoot props. He is frequently dressed up in adorable outfits that complement his angry face and fluffy, orange hair.  To follow Garfi on Instagram => @meetgarfi
[clickToTweet tweet="10 Cats Who Took the Internet by Storm" quote="10 Cats Who Took the Internet by Storm"]
6.  Cole and Marmalade
These two adorable kitties made the list as a two for one item! Best friends and inseparable companions, Cole and Marmalade are both male rescue cats. According to coleandmarmalade.com, Cole is believed to be a Turkish angora and Marmalade is a short haired ginger tabby.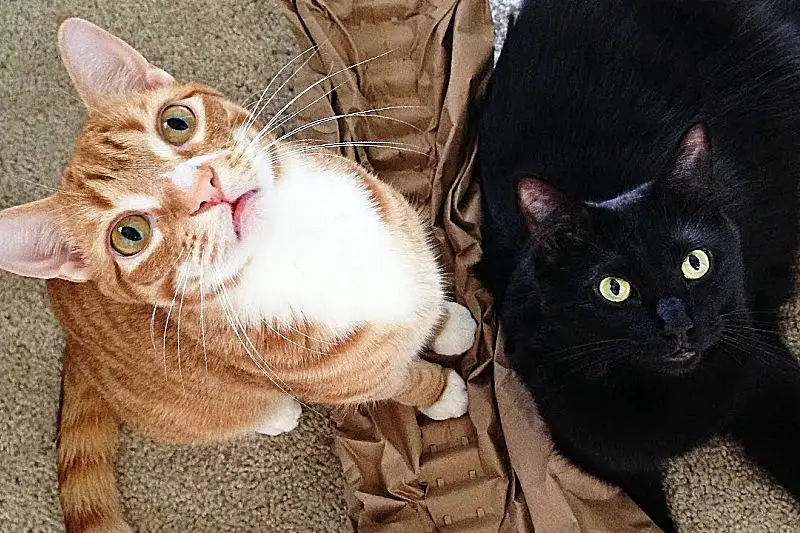 They've been awarded a Friskies, and the duo has collected well over a million likes on Facebook and over one-hundred thousand followers on Instagram. They also get millions of views on YouTube where they feature educational and clever videos such as 5 Life Hacks Fur Cat Owners.  To follow Cole and Marmalade on Instagram => @coleandmarmalade
7.  Snoopy
Snoopy the exotic shorthair has been named The Cutest Cat on the Internet. With an adorable squished face, Snoopy is both Tumblr and Instagram famous. Often appearing in cute costumes, he has over three-hundred thousand followers on Instagram.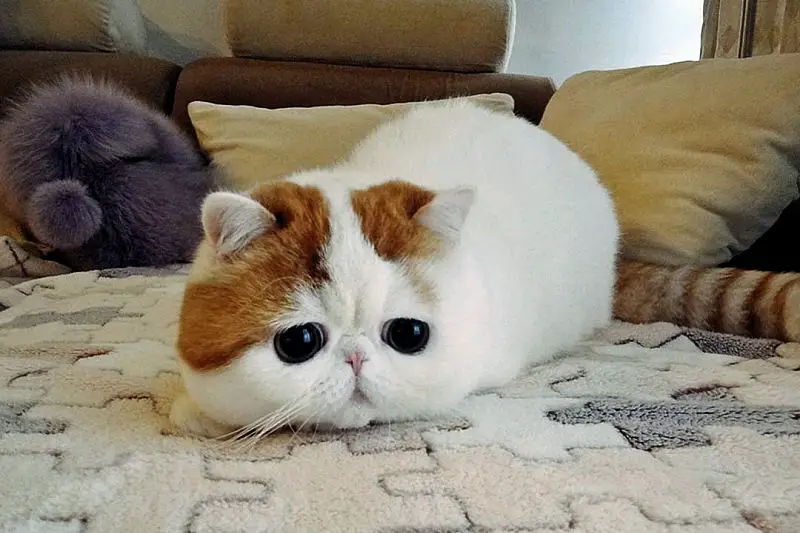 He was born on May 11, 2011 in China, where he also currently resides. He is the star of many YouTube videos and has even made a guest appearance on a popular Chinese TV show.  To follow Snoopy on Instagram => @snoopybabe