Need a healthy stress release?  This beautiful coloring book features 35 creative and intricate designs with classic and wonderfully original insults, exclamations and cats to help you relax and let go of the stressful situations in your life.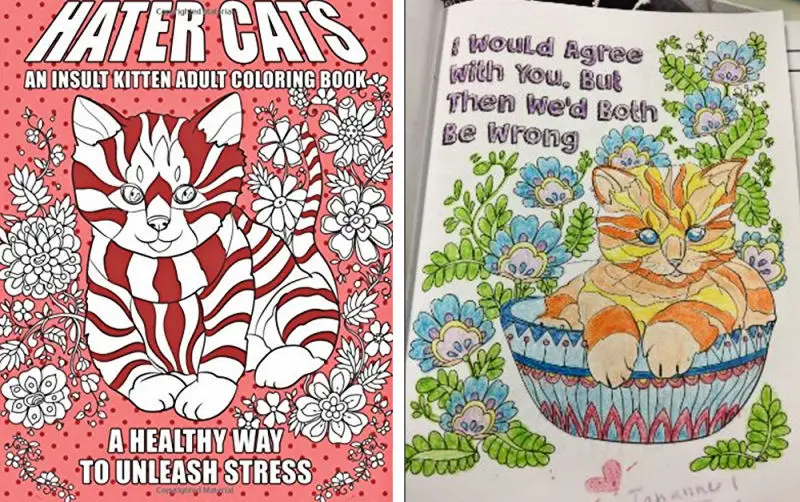 Each single-sided page includes hilarious, aggression-relieving insults AND adorable cats!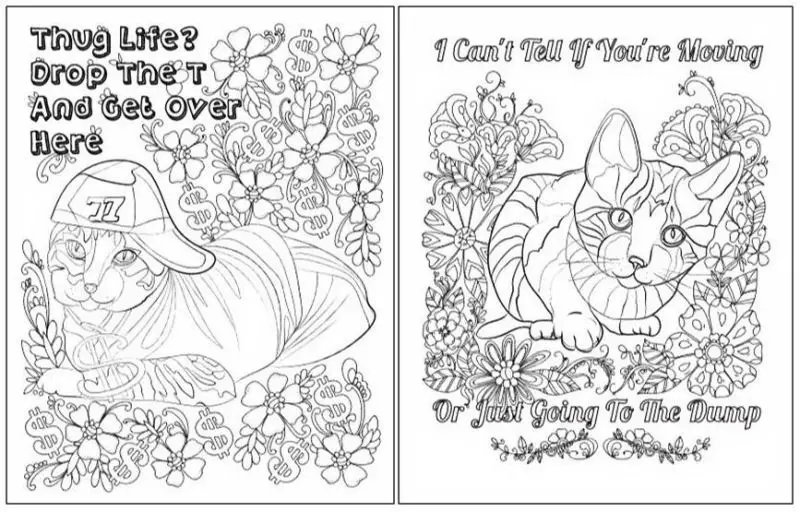 The fun and feline lovin' folks at Day Drankin' Press were kind enough to offer 5 lucky Purrington Post readers the chance to win one.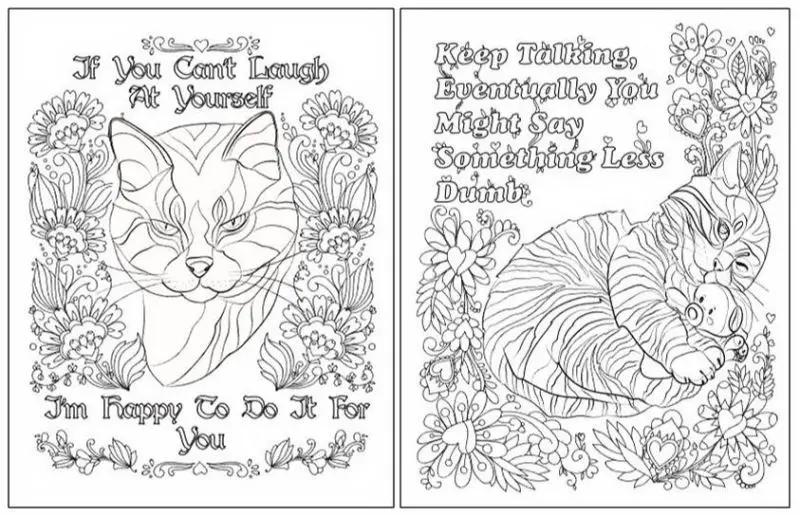 * Contest Now Closed
This contest ended on April 23rd, 2018 and was available to North American residents only. Entrants simply needed to submit a comment in our "Leave a Reply" section at the bottom of this page saying:
My cat's name is [insert your cat's name] and if he/she could talk and decided to insult me, this is what he/she would probably say [your cat's insult about you] 
The 5 winners were chosen by the Hater Cats team from all the correctly submitted entries and contacted by email.