Meet Atchoum.
He's an adorable, charismatic and very handsome young Persian who's acquired quite a following for himself on social media.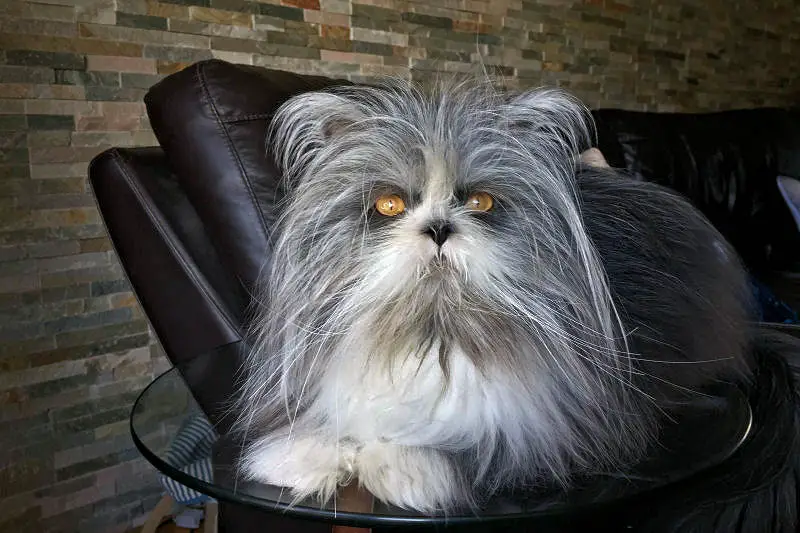 Atchoum was born seemingly normal in May of 2014 and adopted as a kitten by a loving family from Quebec, Canada. He became the newest member of their already busy home with two children and three other cats.
Soon after his adoption, he was diagnosed with a rare hormonal condition called hypertrichosis, which occurs in humans and animals. Hypertrichosis (also known as werewolf syndrome) causes excessive hair growth creating extra fur sprouts coming out of his face, which give Atchoum his very unique appearance. We love it!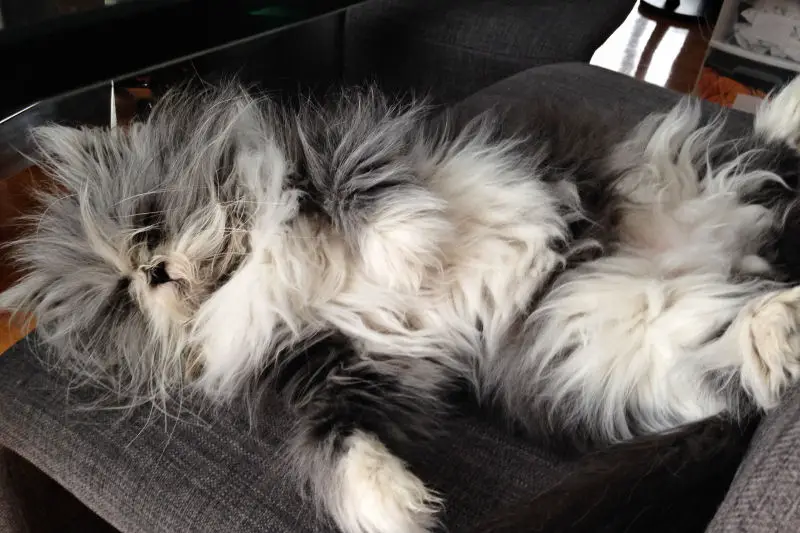 His condition causes fast and continual hair growth as well as thickening of his claws. Atchoum's claws grew so large and fast, that it quickly become unsafe and he had to be declawed.  Another interesting characteristic is that he has very tiny teeth, but his owners say it certainly doesn't stop him from eating well.
As luck would have it, Atchoum's mom is a pet groomer but she does opt for the 'bad hair day' look which some say give him a mad scientist vibe!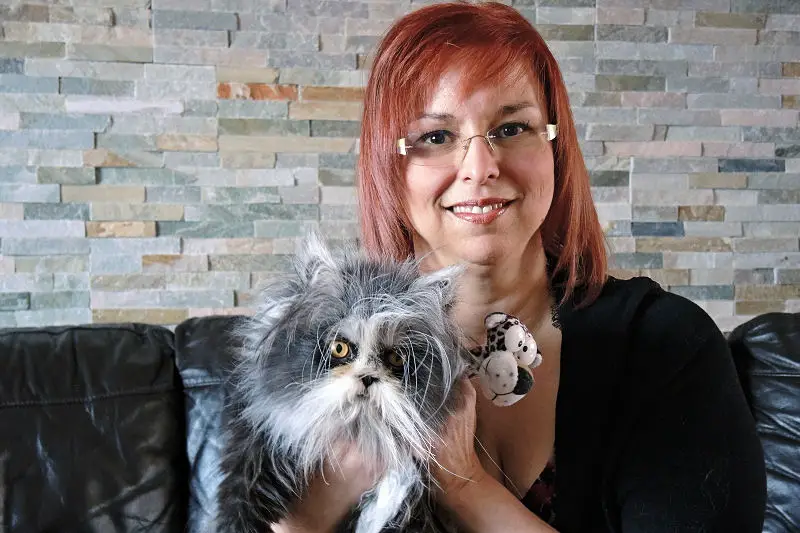 And if you're curious as to the meaning of his name, Atchoum means sneezy in French. Cute huh!
The Purrington Post spoke with his lovely mom to get some insight into his behavior and personality.  She told us that he's a very playful and amusing cat who will run into the house cooing like a pigeon. Apparently he acts more like a dog than a cat.
[clickToTweet tweet="This lovable cat with 'werewolf' syndrome will steal your heart!" quote="This lovable cat with 'werewolf' syndrome will steal your heart!"]
Atchoum is quite the clown and loves being the center of attention.  He'll make funny expressions or strike an amusing pose to get a reaction from his family.  This cat really likes to have fun!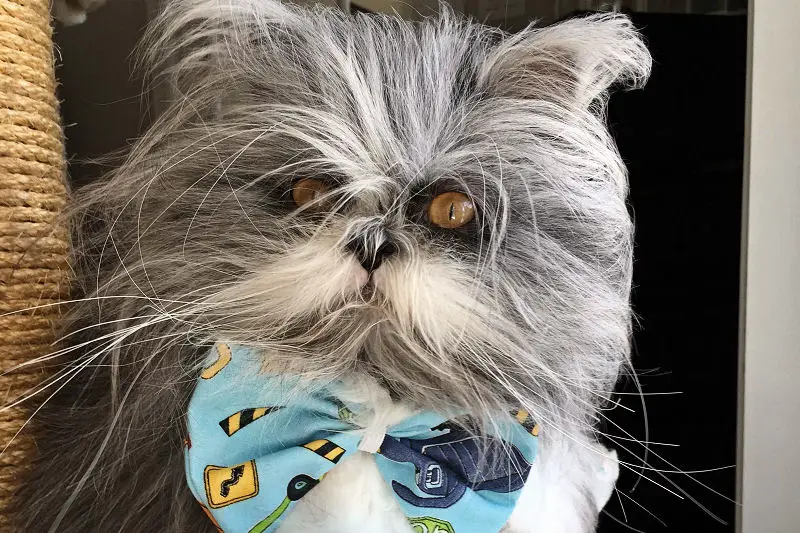 What we found sad was that the other cats in the house won't play with Atchoum because they don't recognize him as one of their own due to his unusual appearance. But alas, he has unconditional love from his owners (aka hooman slaves) who spend a tremendous amount of their time with him. We don't see Atchoum complaining!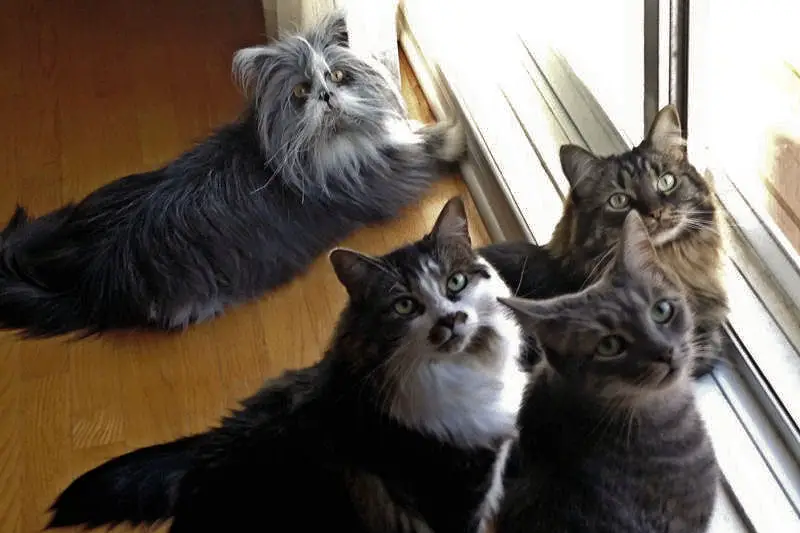 We asked about his grooming routine, and his mom told us that she combs him three or four times a day, but only needs to cut the hair around his eyes and the rest of the body twice a year. Atchoum is the perfect cat for a groomer she said, as he loves to be pampered with his favorite comb during his daily beauty treatment!
His normal diet is kibble, but his favorite food is turkey pie which he gets on Saturdays for a special treat. And for a really special treat his mom will give him the juice from a can of tuna. Yum!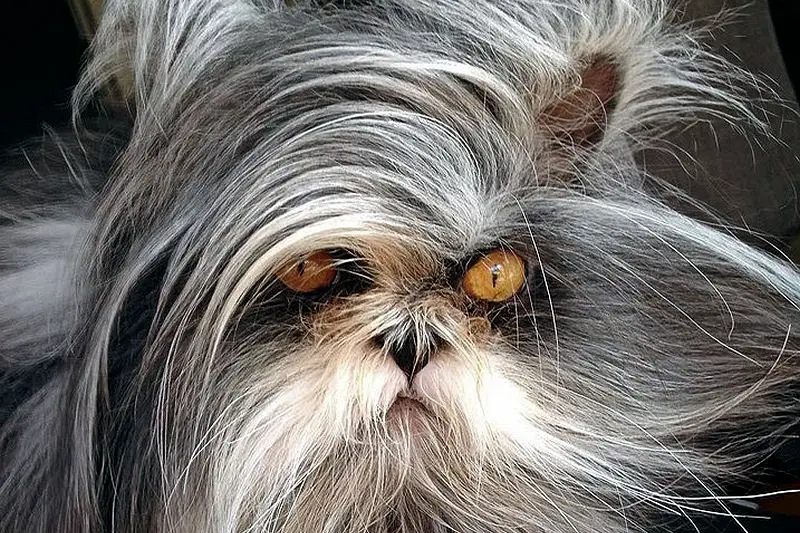 We were told in no uncertain terms that Atchoum is the king of the house!  He loves playing with his toys but when lounging, he always insists on taking the most comfortable place. His mom told us that Atchoum likes to be the 'big boss' but he's also the biggest charmer!  From the photos, we'd have to agree!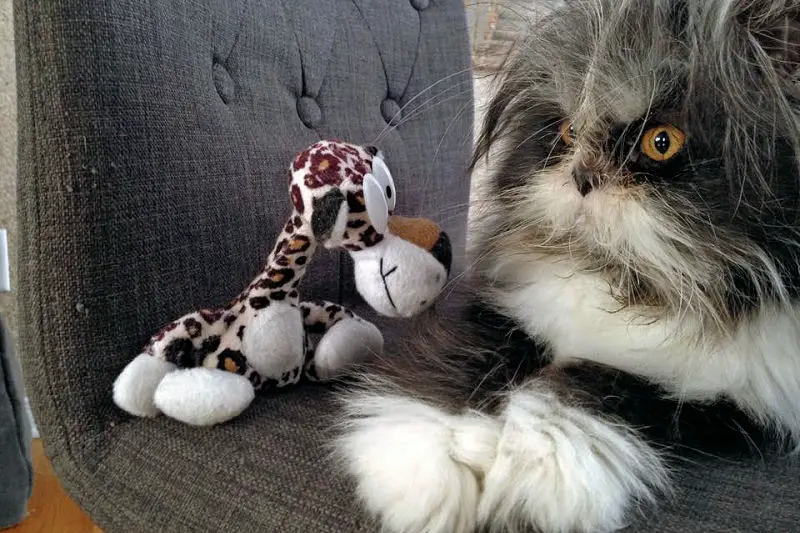 We wish this handsome and charismatic fella a long and healthy life with his wonderful and loving family. Be sure to follow Atchoum on Instagram.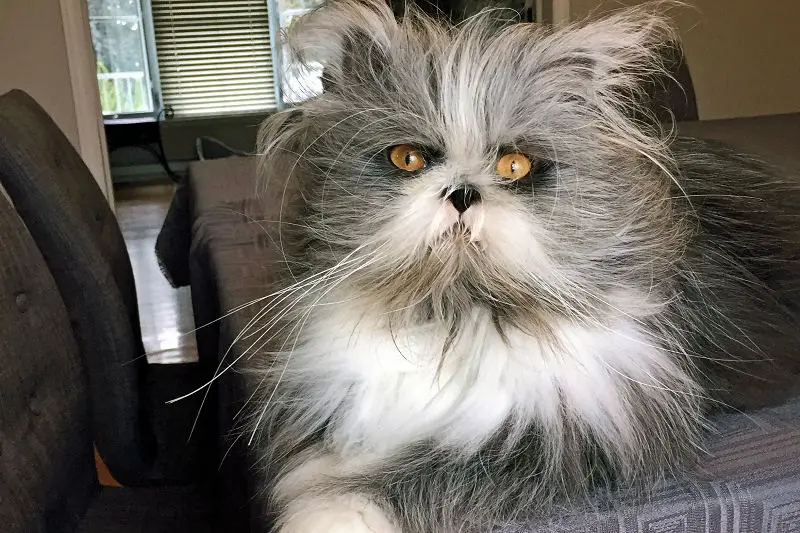 All photos courtesy of Atchoum's family
We think he looks absolutely adorable. Tell us what you think!