Introducing a few products that we like … plenty more coming soon.
Good Time Cat Mug
A must-have for the modern cat lover! Grab this super cute design in your choice of four colors. Large enough for any refreshing beverage at any time of the day. This mug features a cute bamboo lid and includes a spoon. Use coupon code 'PURRINGTON10' for 10% off. Buy it here.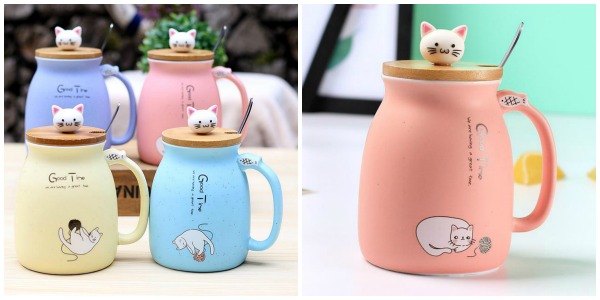 The World's First Cat DNA Kit
Have you ever wished you could find out about your cat's ancestry and ultimately their health and habits? Many rescue cat owners have asked us this many times. Good news, now you can! Introducing the first ever DNA Test for Cats from Basepaws. Know your cat, inside & out: ancestry, relations to other felines, cat care and more! With this one simple test you will unearth a lifetime of discovery.  Learn more.
Lego Style Cat Model Kits
If you enjoy building Lego, then you'll love these cat model kits with 92 different styles to choose from. Hours of fun and so many places to display them. Get 10% OFF if you use coupon code 'purrington' at checkout. Buy them here