Introducing products that we call our pick of the litter (figuratively).  Just click on any of the images below for more details on this purrticular product.
Fashionable Feline Footwear
Check out these delightful cat themed shoes from casual, to high top to hipster cool. Dozens of styles to choose from. Check out the complete footwear collection here.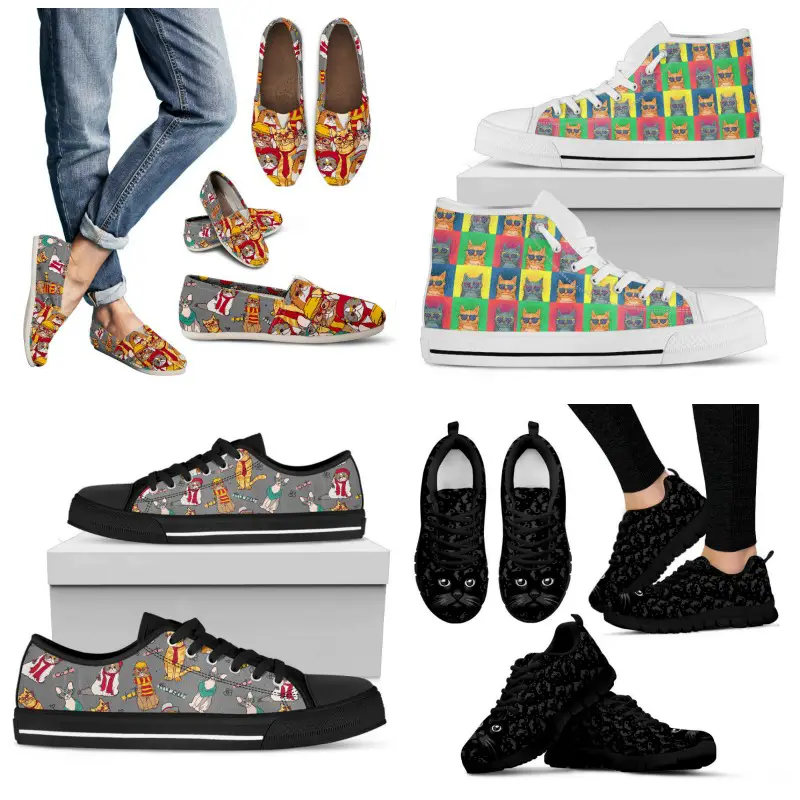 The World's First Cat DNA Kit
Have you ever wished you could find out about your cat's ancestry and ultimately their health and habits? Many rescue cat owners have asked us this many times. Good news, now you can! Introducing the first ever DNA Test for Cats from Basepaws. Know your cat, inside & out: ancestry, relations to other felines, cat care and more! With this one simple test you will unearth a lifetime of discovery.  Learn more.
Lego Style Cat Model Kits
If you enjoy building Lego, then you'll love these cat model kits with 92 different styles to choose from. Hours of fun and so many places to display them. Get 10% OFF if you use coupon code 'purrington' at checkout. Buy it here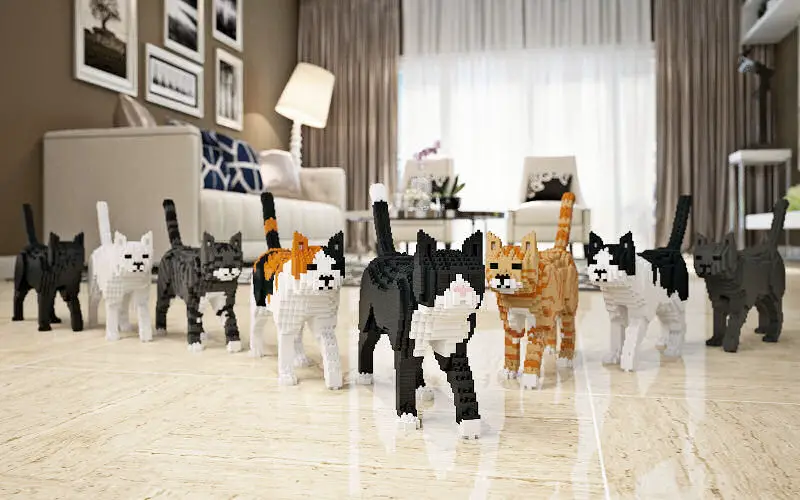 Cat Themed Wallet & Phone Cases
Fun and funky feline phone cases and wallets. Keep your kitty close all day! Check out the complete wallet collection here.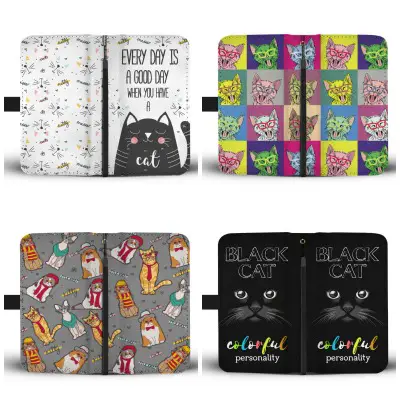 Ladies Cat Style Watches and Sunglasses
Real cat fashionistas know that accessories are the key to take any outfit from drab to fab. Whether she's going out; or having a girls night in with her kitties. We partnered back in 2016 with Ideal Fashions to offer a line of feline fashion worthy watches and sunglasses for ladies. The collection has grown significantly and we're offering discounts as high as 90% (no coupon code required). Be sure to check out our Top Sellers. Buy it here.
Cuddle Clones – Plush Replica Dolls
Want to snuggle with a one-of-a-kind plush replica that looks just like your pet, then you might just be a Cuddle Clones person! They make soft, adorable, customized stuffed-animal versions of people's cats (and other pets). All you have to do is submit at least one picture (although several are preferred) and choose a few customization options (eye color, ear position, tail position) and they'll create your very own Cuddle Clone. Use coupon code 'PURRINGTON' for 10% off. Buy it here.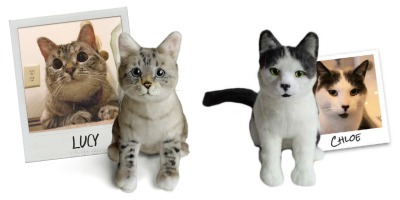 Paw Shaped Wax Melts & Sugar Scrubs
Inspired by their own cats, the Paw Melts team launched their business back in 2015. In addition to their plant based collection of organic skin care and home fragrance products, they hand make these wonderful organic paw-shaped fragrant wax melts and sugar scrubs for your skin. Buy them here.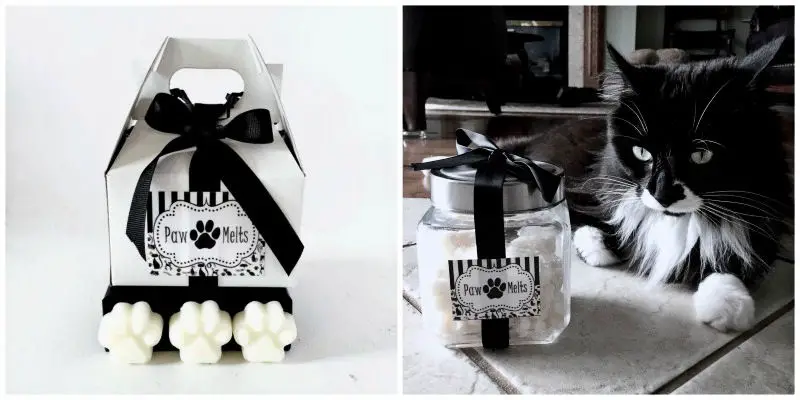 The Litter-Robot Open Air
Freedom from scooping has never been more convenient, thanks to the Litter-Robot III Open Air—the automatic self-cleaning litter box that really works! The litter is automatically sifted after each use and waste is deposited into an easily accessible drawer, all while using less litter and reducing spilling. Say hello to the last litter box you will ever buy!  Save $25 on the new Litter-Robot Open Air