We all know how much Americans love their cats. In fact, nearly one third of households across the United States own at least one cat.
Sadly, even with so many loving homes, many of these cats aren't receiving the medical attention they need. Believe it or not, over half of these cats do not see a vet on a regular basis.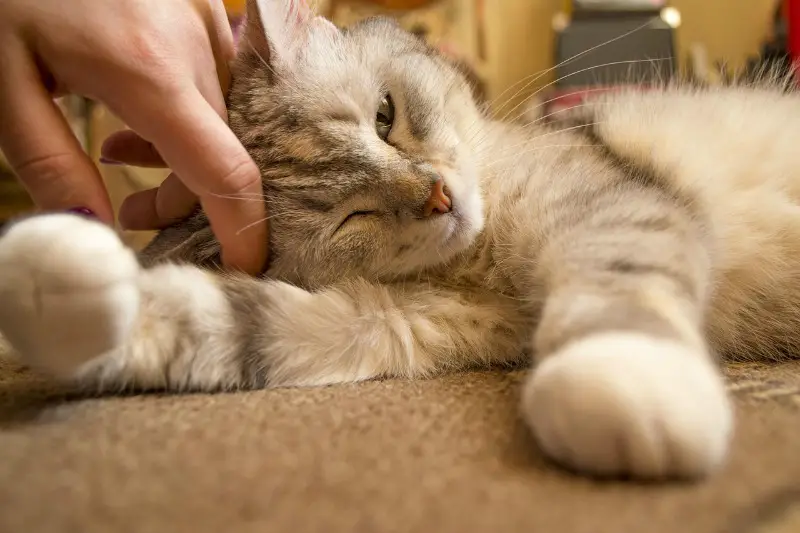 As cat lovers we are so appreciative of how our own cats helped keep us sane during the recent stay-at-home order. They give us love unconditionally so why not make it a priority to become ever more curious about their health and well being.
Taking proper care of our fur babies includes scheduling vet appointments for them on a regular basis.
What are you waiting for?
Now's the purrfect time to get started if you haven't already … August 22 is National Take Your Cat to the Vet Day. It's marked on our calendar!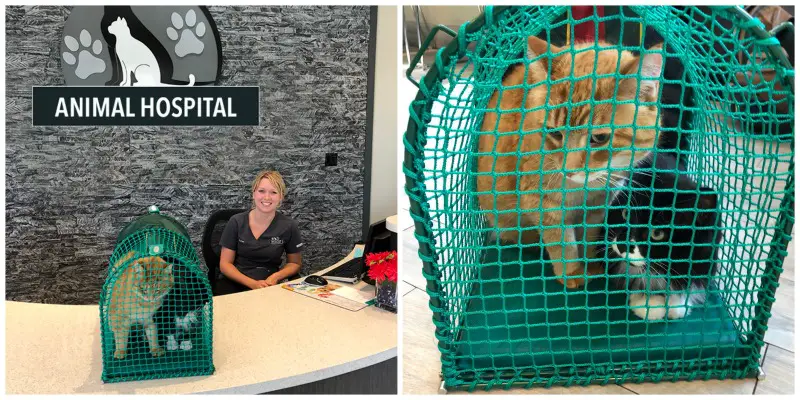 Our feline loving pals at Royal Canin are once again leading the charge for this year's Take Your Cat to the Vet Day (#Cat2Vet) campaign to raise awareness of the importance of preventive veterinary care to help cats live healthier, happier lives. 
We've been huge advocats of the #Cat2Vet campaign for years and regularly schedule vet visits for our cats.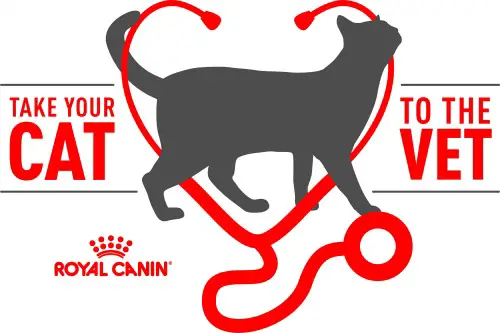 Remember that cats age more rapidly than humans. A cat reaches the approximate human age of 15 during its first year, and then 24 at age 2. Each year thereafter, they age approximately four "cat years" for every calendar year. So your 8-year-old cat would be 48 in cat years.
Cats are very stoic and hide when they are in the physical pain, so you can look for signs like weight loss, increased drinking and urinating, decreased appetite & energy. Veterinary care is crucial because a lot can happen in four "cat years," which is why yearly visits are so important.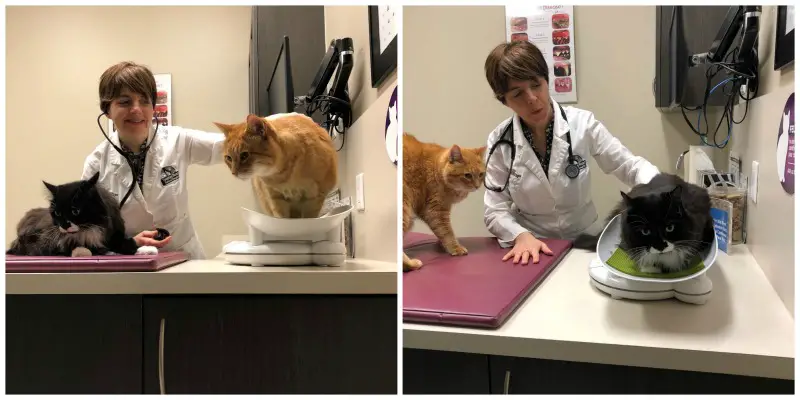 Helpful Tips
If you're able to take your cat to the vet, here are 3 tricks to make your vet visit easier:
Carrier: Do not have the cat carrier hidden away, make sure it's accessible for your cat to get comfortable with the carrier. Place the carrier in a room at home where your cat spends most of their time and equip it with familiar soft bedding as well as special toys.
Routine: Make time for daily touch with your cat (brushing, nail trims, etc.) – this will help desensitize your cat to being touched and will help make veterinary visits less stressful.
Pheromones: Use pheromone wipes and sprays to help relax your cat and reduce stress before their trip to the vet. These can be very effective to relax your cat.
Can't get your cat to the vet?
Telehealth appointments are on the rise and offer cat owners the option to video call with their vet to reduce the risk of traveling altogether. Royal Canin is offering all cat owners access to Ask.Vet's vet chat service for free to connect them to a licensed veterinarian 24/7 from the safety of their home.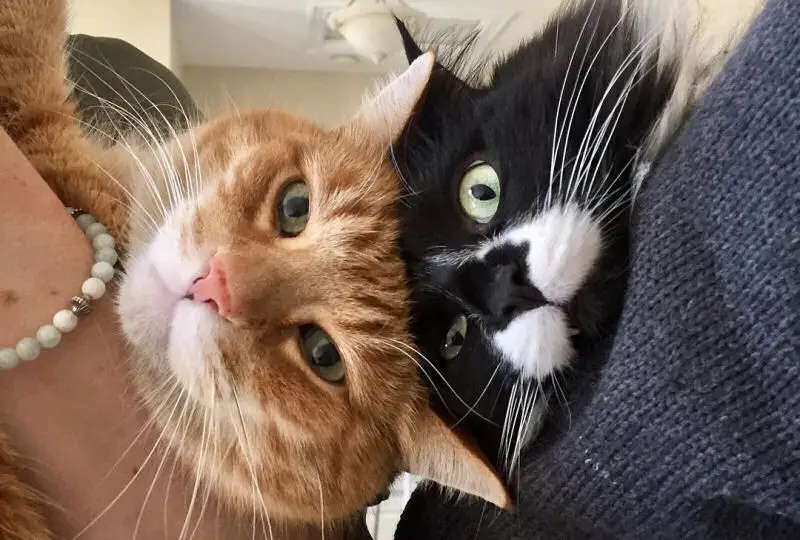 Join the #Cat2Vet Movement!
Here are 6 ways you can get involved with the campaign this year:
REGULAR CHECK-UPS ARE KEY TO A HEALTHY AND HAPPY CAT
For more information about cat health and how to take your cat to the vet, visit royalcanin.com/cathealth.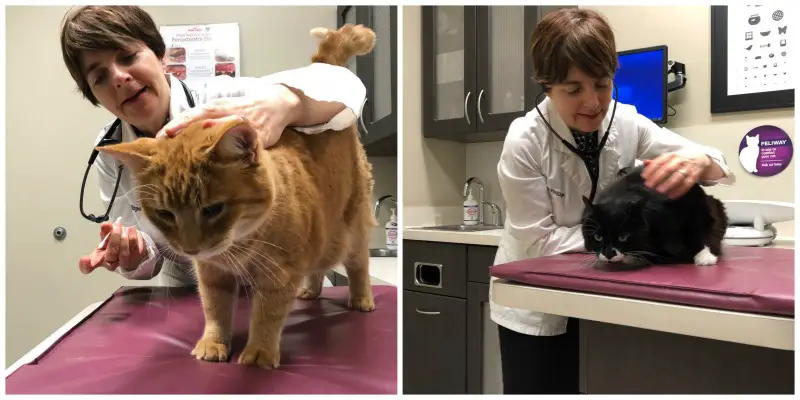 Summary
Join us and lend your voice to the importance of cat health and tell us why you take your cat to the vet annually by using the hash tag #Cat2Vet.
And be sure to enter the #Cat2Vet sweepstakes for a chance to WIN a prize pack to help you get ready for your cat's next visit.
Disclosure
This post is sponsored by Royal Canin. While we are being compensated for helping spread the word about Royal Canin, The Purrington Post only shares information we feel is relevant to our readers. Royal Canin is not responsible for the content of this article. To learn more about Royal Canin, visit www.royalcanin.com.