We're always looking for clever new products that can simplify our lives and improve those of our feline fur babies. Well the creative team at Katio™ & Dogio™ Pet Products recently released their brand new wall-mounted food and water bowls. What a great idea!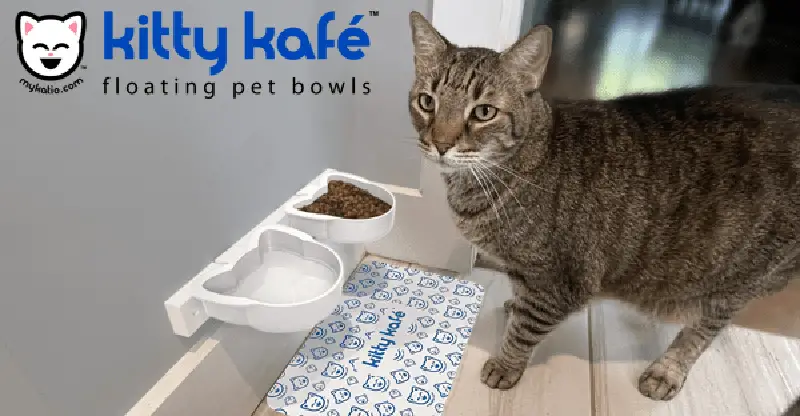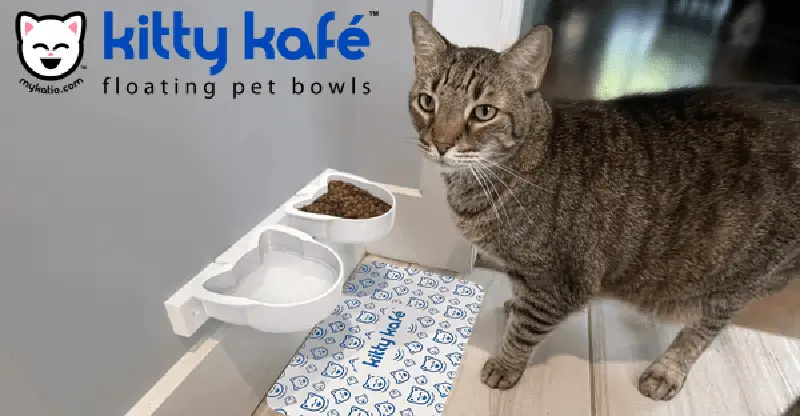 Kitty Kafé™ bowls can be mounted at any height for your pet – aiding in digestion – and no more accidentally kicking the bowls over or picking up bowls to vacuum, sweep or mop and your robot vacuum passes right under too!
Raised feeding stations have been shown to be beneficial to cats in aiding digestion.
Author Mary Ellen from Animal Wellness magazine best described it as follows… "Put yourself in your cat's place. Get down on "all fours" facing a floor-level plate or bowl and pretend to eat or drink from it. Your stomach is "crunched" into your chest. This what your kitty experiences while eating — and why you should look into the benefits of raised feeders!"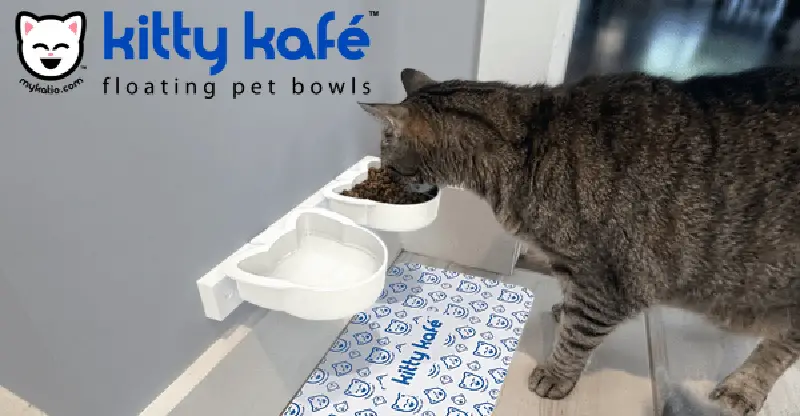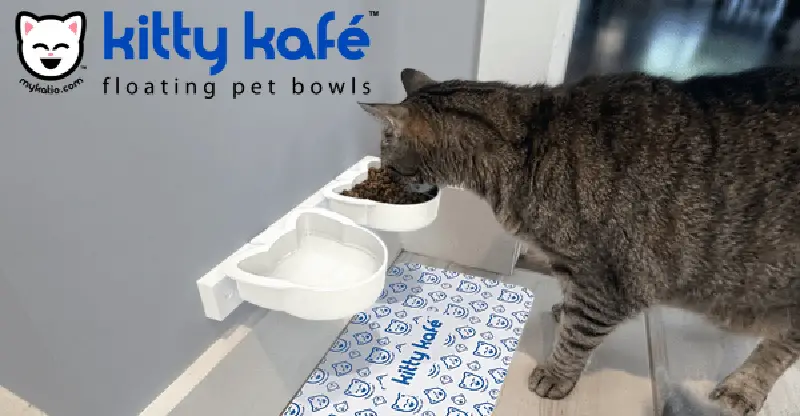 Raised feline feeding stations are sometimes coined as 'anti-vomit cat bowls' as they offer your cat a more natural neck position. The idea being that the elevation should help them digest more naturally, resulting in fewer issues, especially in cats who may have a medical condition that could lead to acid reflux or vomiting. 
Kitty Kafé™ bowls come in an adorable feline shape and are modular and can be mounted with more than one set if you have 2+ pets or a mix of heights if you have both cats and dogs.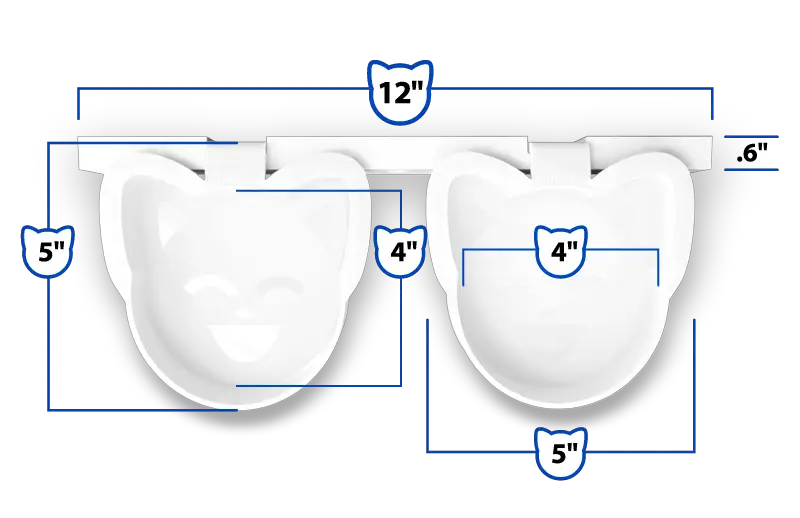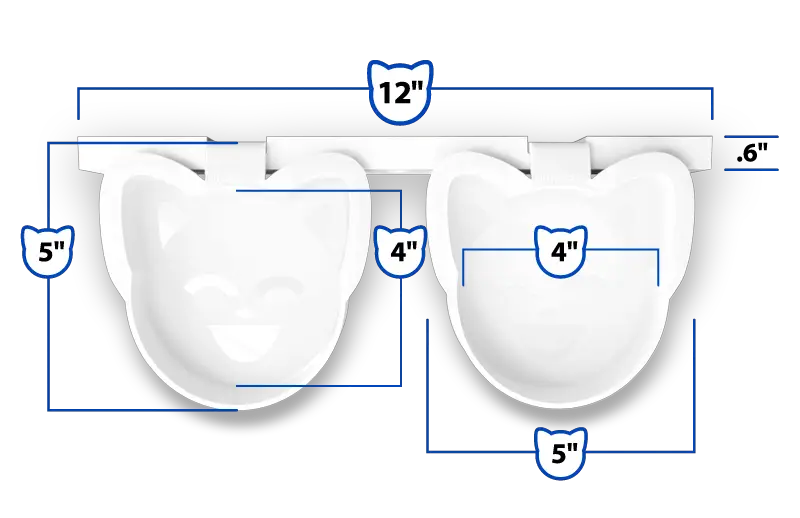 Kitty Kafé™ bowls solve the following issues:
• Aids food digestion
• Great for easy cleaning
• Elevates bowls up off the floor
• Robot vacuums go right underneath
• No more accidentally kicking the bowls over
• No more picking up bowls to vacuum/sweep/mop
• Installs at any height on your wall for your kitty
Plus their space saving design makes them great for houses, apartments & condos.
Kitty Kafé™ bowl info:
• BPA Free
• NSF Food Safe
• 5″D x 12″W x 1.25″H
• Holds 1 Cup Food/Water
• Designed & Made in the USA
• Top-Rack Dishwasher Safe
• Product & Packaging are 100% Recyclable
What's included when you order Kitty Kafé™? It comes complete with 2 bowls, 1 wall mount, 1 placemat, screws + wall anchors, instructions and warranty.
Want to WIN one? We're pleased to announce that our pals at Katio™ & Dogio™ kindly offered us 3 Kitty Kafé™ Bowls for three lucky Purrington Post readers to WIN!
* Contest Details
This contest ends on February 22nd, 2022 and is available to U.S. residents. To enter you simply need to post a comment in our "Leave a Reply" section at the bottom of this page saying:
My cats [names of your cats] and I would love to win a Kitty Kafé bowl because [your reason]
The winner will be chosen at random from all the correctly submitted entries and contacted by email on or around Feb. 28th, 2022. Good luck!
Learn more about at Katio™ & Dogio™ Pet Products here.