If you need a smile, a laugh, or a pop of joy in your life, have we got the book for you. That book, "You Know Your Cat Loves You Because… The Sweet, Silly, and Scientific Ways Our Cats Show Us How Much They Love Us".  
This delightfully illustrated paperback features illustrated panels, with captions underneath, describing the ways cats noticeably, and sometimes not so noticeably show love for their owners.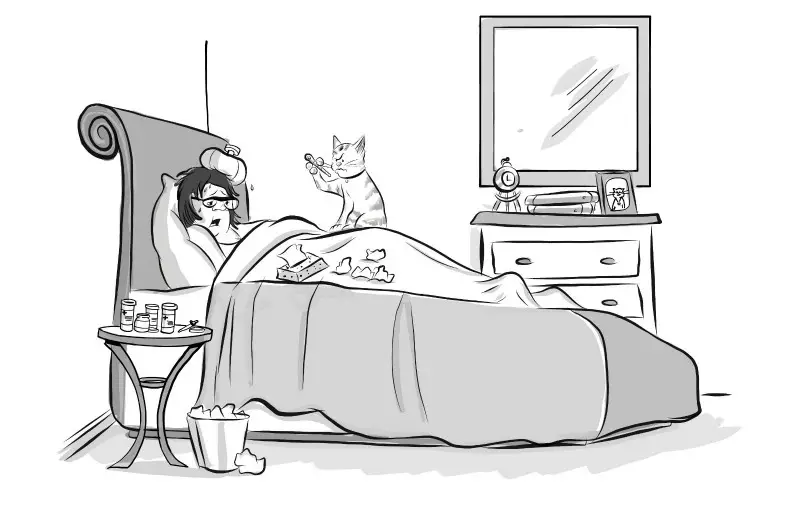 Written by Jeff Parks and Nina Brissey, this book also contains original artwork created by award winning illustrator, Mark Sean Wilson.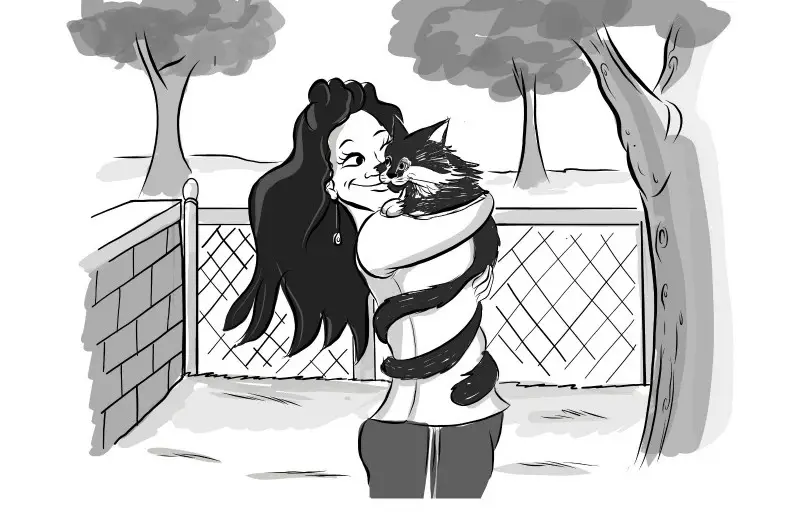 This 'must have' book is a joyful and often funny celebration of the bond between cats and their owners. 
We are delighted to offer 5 copies of You Know Your Cat Loves You Because… for five lucky Purrington Post readers to WIN!
* Contest Now Closed
This contest ended on Nov. 23rd, 2019 and was available to North American residents only. To enter you simply needed to submit a comment in our "Leave a Reply" section at the bottom of this page saying:
My cat's name is [insert your cat's name] and he/she shows their love for my by [insert your cat's behavior that shows their love for you]
The 5 winners were chosen by the author and illustrator from all the correctly submitted entries, and contacted by email.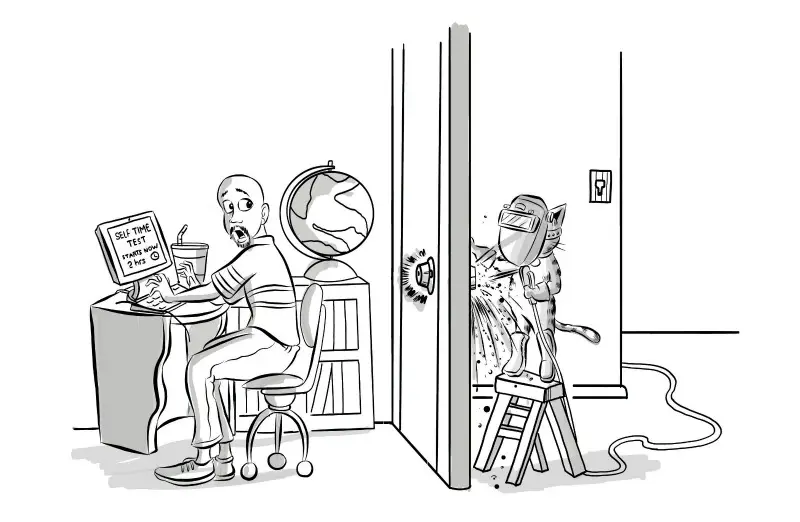 Author Bios
Jeff Parks is a freelance writer and editor.  He shares a home in Temecula, California with his spirited and wonderful cat, Mac. 
Nina Brissey does a little bit of everything. Acting, writing, directing, sewing, remodeling, hanging out with family and friends.
Mark Sean Wilson has been illustrating children's books and comics for 25 years. you can see Mark's work at www.markerdoodle.com.