Wish you had a real-life cat in a hat? Finally, there's a headwear solution for fashion-forward felines—and a practical use for all that pesky cat hair. Introducing a delightful new book called Cat-Hair Hats for Cats that features dozens of photos!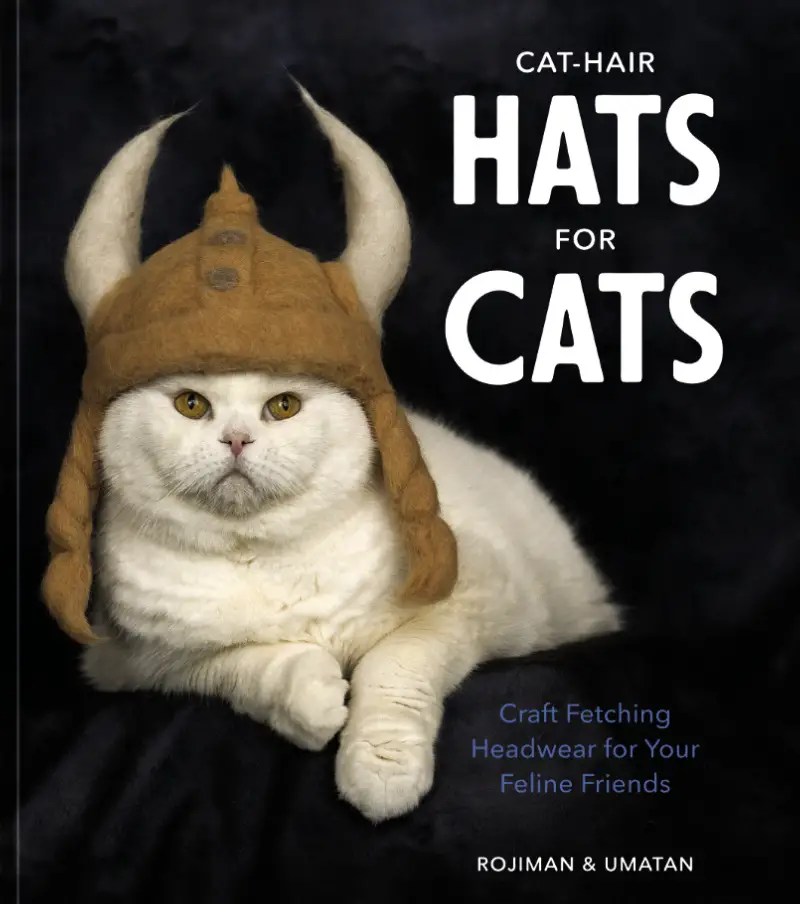 Cat lovers, rejoice! If you've ever wondered what to do with the seemingly endless supply of shed hair that accumulates on your furniture, clothes, even your physical person, Cat-Hair Hats for Cats is here to teach you how to turn excess fur into an expression of your cat's many moods.
Is your cat a diva? Maybe it's time to make her a crown! Or perhaps he's a bit of a prankster—put on a joker hat! There's one for every occasion, from birthdays to graduation. And don't miss the Viking helmet, Unicorn cap (below), or even Wisconsin's famous cheesehead.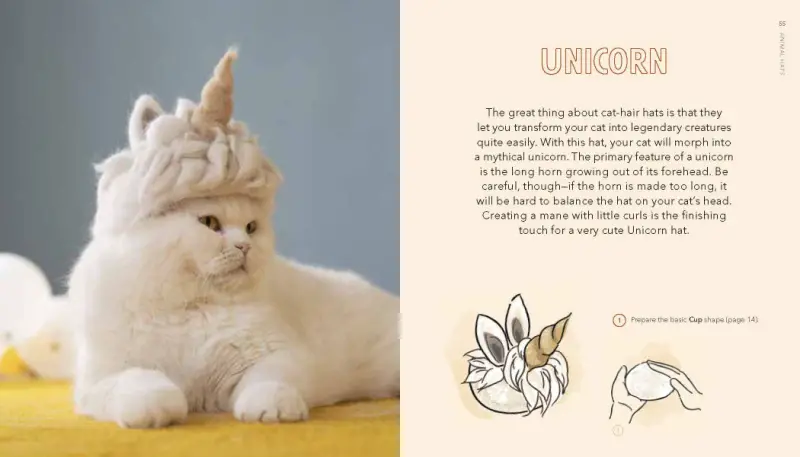 Cat-Hair Hats for Cats contains step-by-step instructions for constructing twenty-five stylish hats, along with advice on grooming and photographing your cats. And with tips from the authors, you'll be designing your own custom cat-hair creations in no time.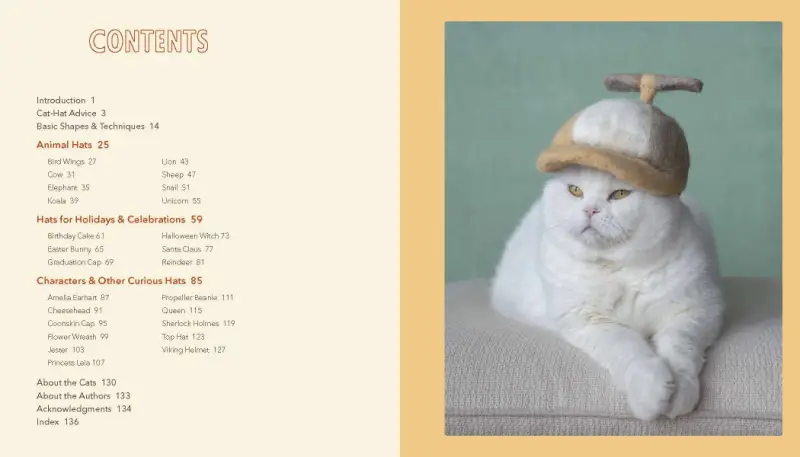 Shedding is a headache for most cat owners. But once you learn how to make hats with cat hair, all that extra hair will become near and dear to you—and your cat can become as fashionable as your imagination allows. This book will show you how to make twenty-five cat-hair hats along with some basic techniques to create your own custom designs.
Your cat will be the belle of the furball as they transform into a spooky witch, a magical unicorn, a snuggly snail, or even Sherlock Holmes (below)!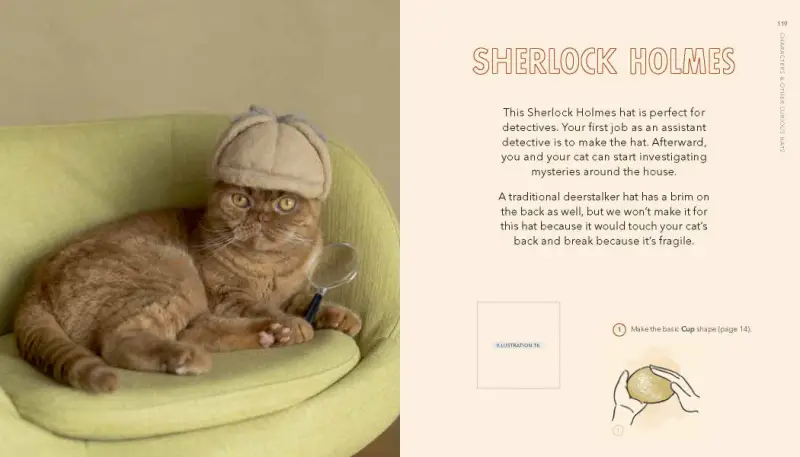 We're excited to announce that five lucky Purrington Post readers will each WIN their own copy of Cat-Hair Hats for Cats.
* Contest Now Closed
This contest ended on January 23rd, 2023 and was available to U.S. residents only. To enter you simply needed to submit a comment in our "Leave a Reply" section at the bottom of this page saying:
My cat(s) names are [enter your cats names] and the type of hat that would most fit their personality is [enter your answer]
The 5 winners were chosen from all the correctly submitted entries by our team and contacted by email.
About the Authors
Umatan and Rojiman are a cat-loving couple from Japan who make hats for their cats. Umatan came up with the idea of making hats out of cat hair when she saw a pile of brushed fur from one of her cats that resembled a hat. Now, she designs the headgear and her husband, Rojiman, photographs.