This story began in 2013 with an adorable Siberian kitten, living in a glass terrarium in a small run-down pet store in South Korea. He developed a crippling respiratory infection and was transferred to a nearby pet hospital.  As luck would have it, his now owners spotted him there and the connection was immediate.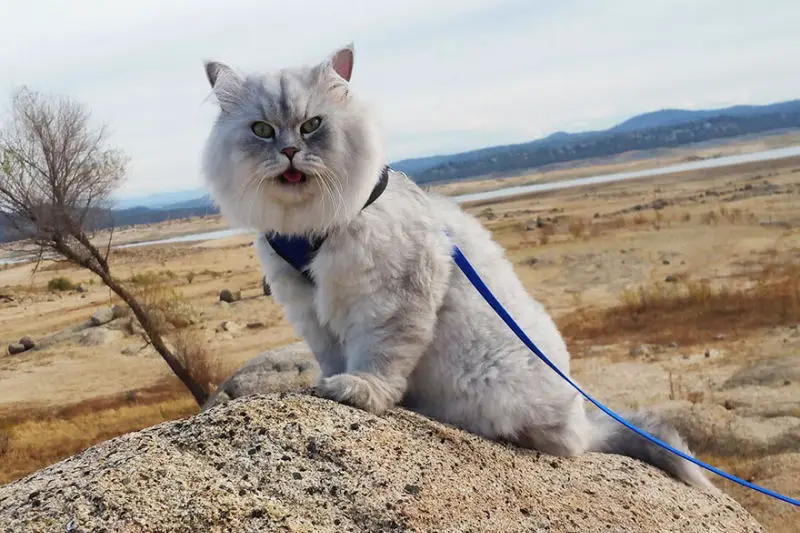 The 5-week old kitty was quickly adopted and left for his new life.  They named him Gandalf, for his beard and long, silvery coat since it reminded them of Tolkien's famous wizard.  His adventures were just about to begin…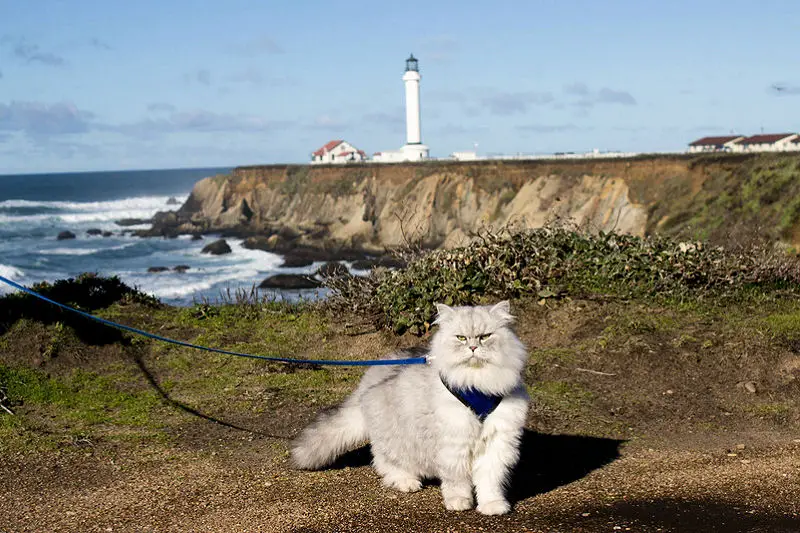 Shortly after his adoption, his human mom began taking him to her work place, to the local market, and to nearby parks.  Gandalf began to enjoy these outings and quickly made friends wherever they took him.
[clickToTweet tweet="This world traveling Siberian cat is no ordinary feline!" quote="This world traveling Siberian cat is no ordinary feline!"]
It wasn't long before his adventurous personality began to show. This was no ordinary house cat. His humans said that he taught himself to play fetch, hide-n-seek and started coming with them on hikes and outings.  He now enjoys camping — rain or shine.  Below he's sporting a fashionable blue rain jacket.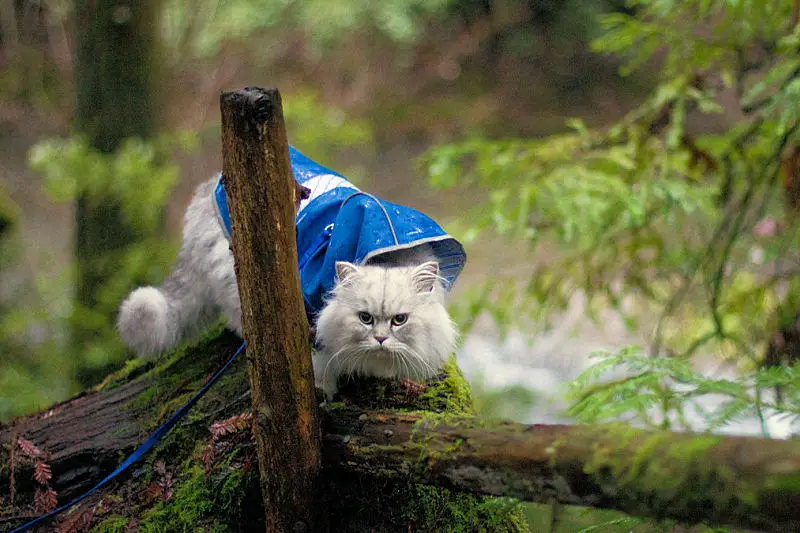 Gandalf took no time adjusting to his leash and began joining them for regular walks at just 8-weeks-old.  According to his humans, Gandalf will even run to the door and sit in anticipation of the outside world whenever they pick up his leash.  Here he is in a cute little winter jacket ready to hit the snow in Yosemite Park.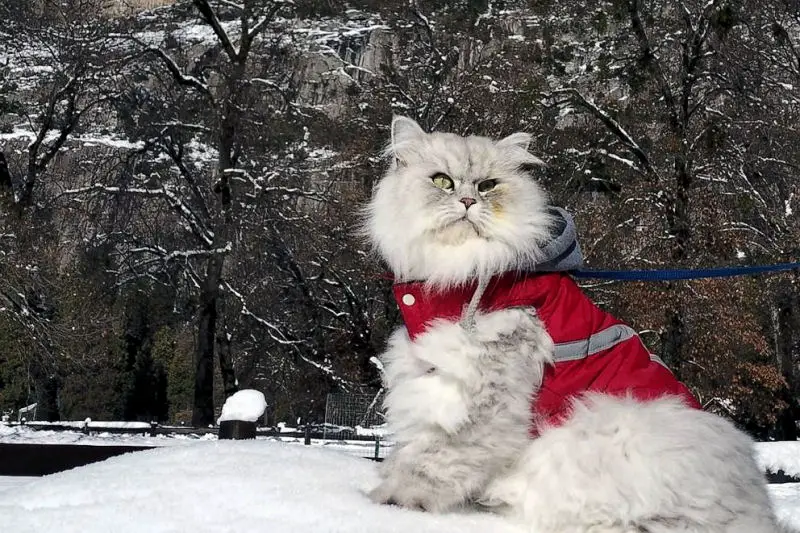 Gandalf and his family recently moved back to the U.S. and embarked on an epic road trip that covered nine states over three months, allowing Gandalf to experience the Grand Canyon, Lake Tahoe, the Alamo, Big Horn Canyon, Yosemite, Austin, Texas, Los Angeles and the California Coast.