We wanted to introduce our readers to the talented Antonella Raimondo who is a fine line Dotwork Tattoo artist based in London.
She created this beautiful tattoo design of our tuxie Newman (below left).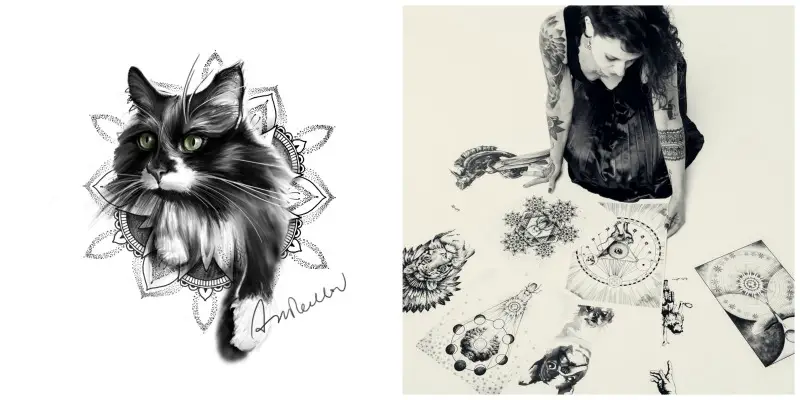 Born and raised in a small town near Genoa, Italy, Antonella developed a profound love for art at a very young age. She first developed her skills in painting spending most of her free time tucked away in her garage, where with a burst of creativity, most of her early artworks came to life.
After moving to London in 2010 she also became a tattoo artist.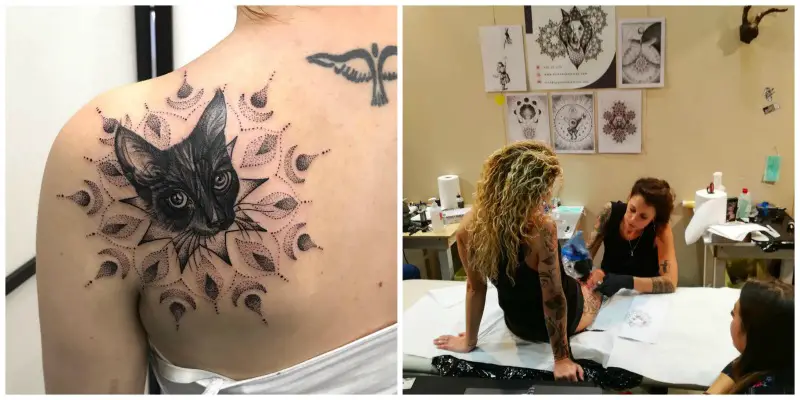 Antonella believes that our pets are much more than just companions, they are our spiritual connectors. The intricacy of her drawings are one of the signs of our universal connection with our special furry feline friends.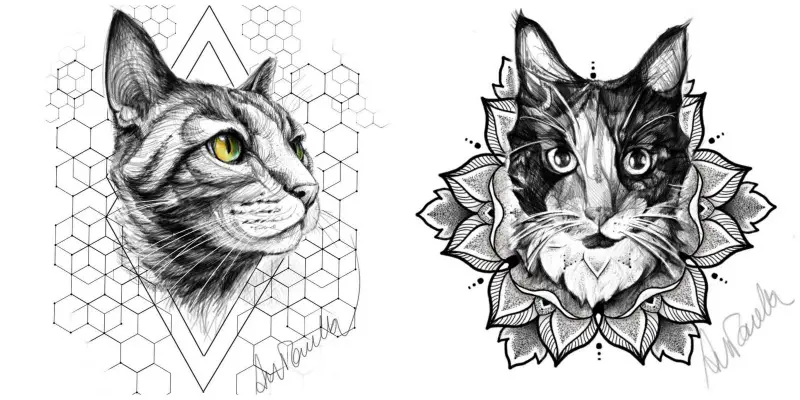 She was kind enough to offer 1 custom tattoo design for a lucky Purrington Post reader to WIN!
* Contest Details
This contest will end on Feb. 26th, 2019 and is available to residents worldwide. To enter you simply need to submit a comment in our "Leave a Reply" section at the bottom of this page saying:
My cat's name is [insert your cat's name] and I would love a custom tattoo design of him/her drawn by Antonella because [your reason]
The winner will be chosen by the artist from all the correctly submitted entries and contacted by email on or around March 4th, 2019. Be creative, have fun and good luck!
You can read more about Antonella on her website at antonellastattoo.com.