Designed in collaboration with Animal Planet star and best-selling author, Jackson Galaxy, the Jackson Galaxy Convertible Cat Backpack Carrier has all the features you need to travel with your feline friends.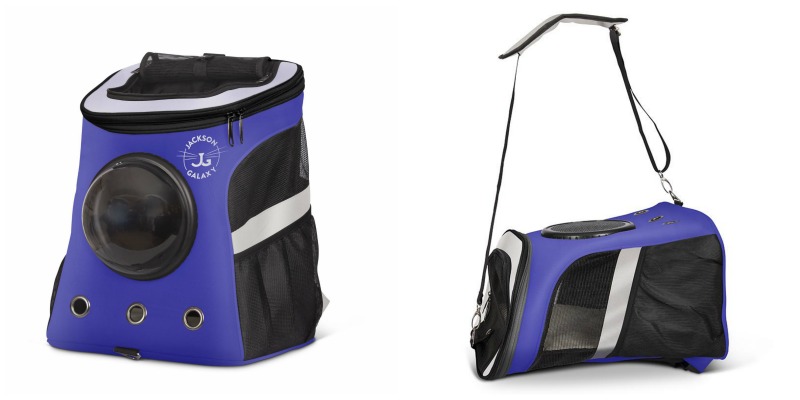 The product can be used as a backpack or as a traditional carrier with a detachable shoulder strap, and the removable comfortable mat fits when used either way.
Whether you need a new carrier for everyday activities like trips to the vet or hikes at local parks, the Jackson Galaxy Convertible has you covered.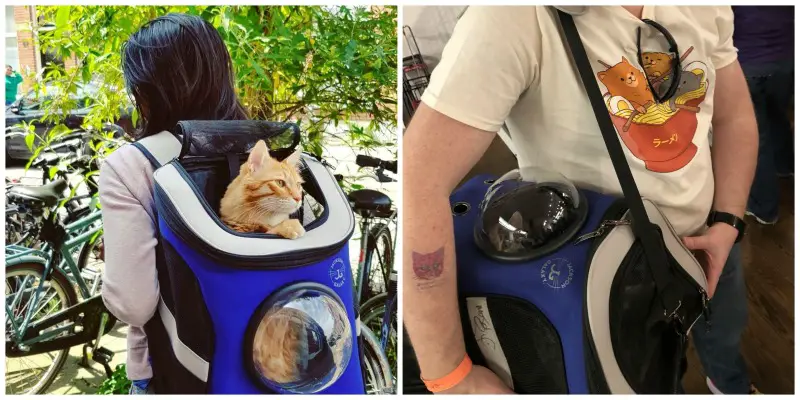 Features include:
Can be used as a backpack and held as "traditional" carrier
Detachable shoulder strap
Removable mat folds to fit both ways
Holds up to 25 lbs of cat!
Clip inside to attach a leash
Bubble attachment
Screen attachment
Side pockets on both sides
Adjustable shoulder straps
Adjustable chest strap
Strong mesh sides and top (no cat has broken through yet!)
Air holes in the front (seriously, we wouldn't sell something your fur babies couldn't breathe in)
Zipper clip on the upper zipper
We're really excited to announce that our pals at Your Cat Backpack were kind enough to offer us this pawsome backpack for one lucky Purrington Post reader to WIN!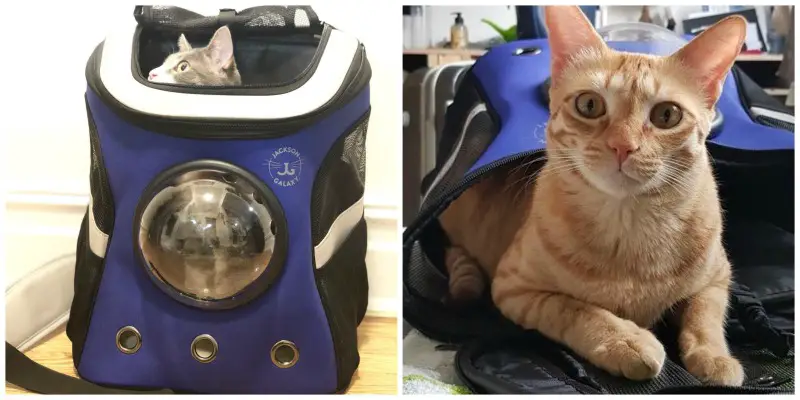 * Contest Now Closed
This contest ended on July 31st, 2019 and was available to U.S. residents only. To enter you had to submit a comment in our "Leave a Reply" section at the bottom of this page saying:
My cat's name is [your cat's name] and if we won, the first place I would take him/her is [special place you'd go together]
The winner was be chosen from all the correctly submitted entries, and contacted by email.
Happy travels!