Does your cat scratch herself, chew her skin, or seem restless? It  could mean that she has fleas.  Your cat's warm, furry coat and nourishing blood supply are a flea's dream home.
Cats are excellent groomers, so it might be tough to imagine your preened kitty catching parasites! The most obvious sign that your cat has fleas is persistent scratching, or sometimes over-grooming, which can result in bald patches on their coat.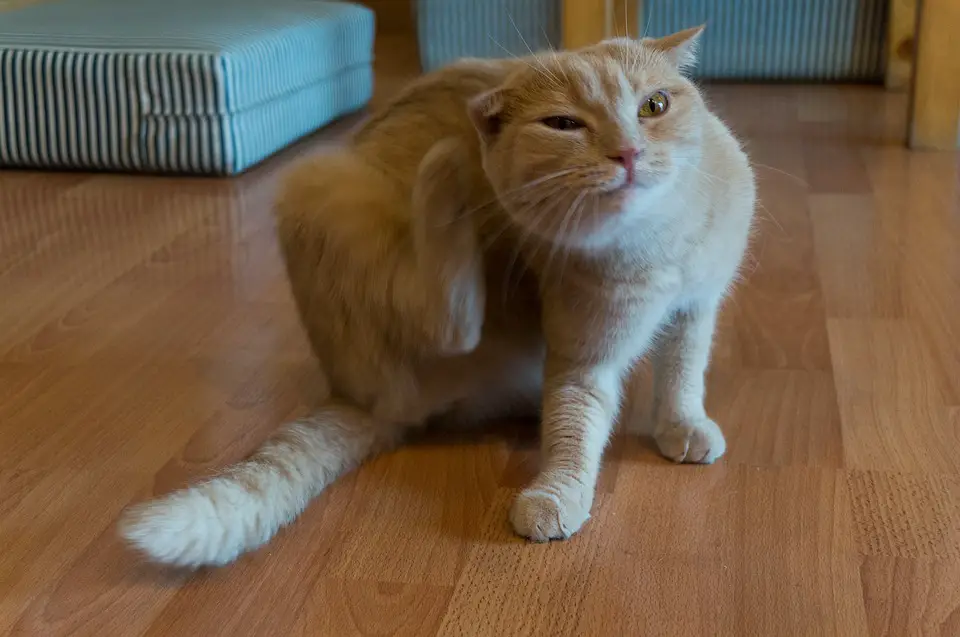 Cat fleas are dark brown and 1-2 mm long. You might spot them in your carpet or notice tiny black specks of flea waste in your cat's fur during combing. A good way to test for fleas is to put these black specks onto some damp tissue paper – if it is from a flea, the specks will turn red because of the digested blood they contain.
Did you know that the worst time of the year for fleas is September, October, and November? So if your cats have regular access to the outdoors it's important to protect them against fleas.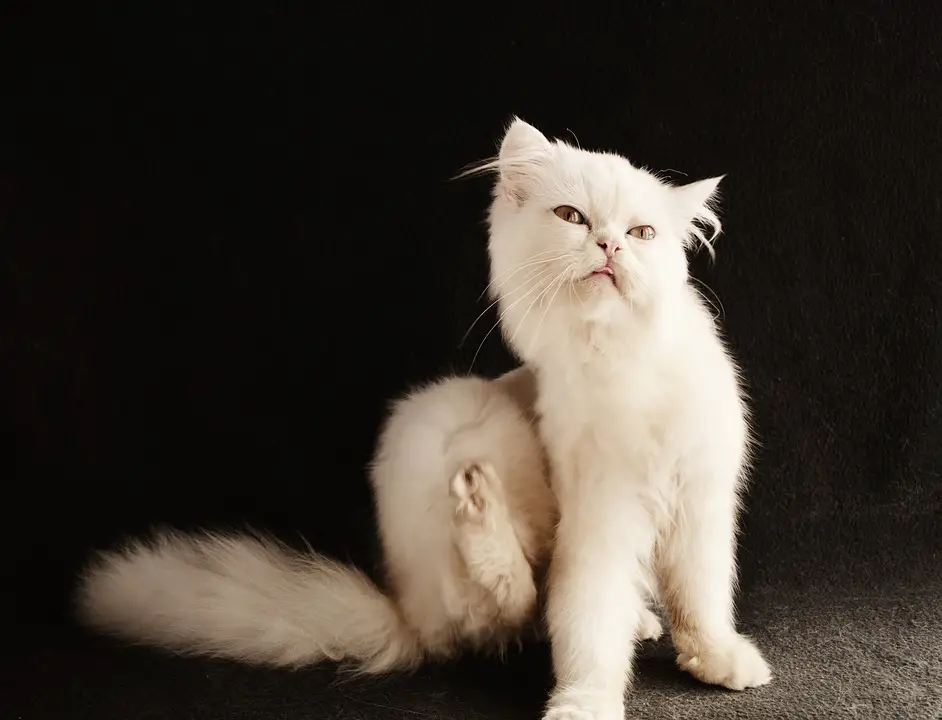 You can ease her itch by knowing how to spot and destroy fleas on your cat and in your house. To check if these nasty unwelcome pests have settled on your cat:
Watch for any signs of movement in his fur. If you spot tiny bugs bouncing off his coat, it's time to fight fleas.
Comb your cat with a fine-toothed metal flea comb from head to tail several times a day. This will skim off adult fleas and their eggs and ease his itching.
To make it more unpleasant for them, dip the comb in a mixture of water and liquid dish detergent to kill the fleas.
Of course it's always wise to check with your vet.
Be Proactive: The best defense is still a good offence.  An ounce of prevention is worth a pound of cure.
We've heard great results from a product called the Dewel 'Go Away Flea Purrfect' Cat Collar. This flea prevention collar is trial-tested and proven to deflect fleas from getting to your cat. And it's guaranteed to work for 8 months long.
We're offering 3 of these collars by Dewel from the cat loving folks at Loved Pets for three Purrington Post readers to WIN.  This contest is available to residents worldwide.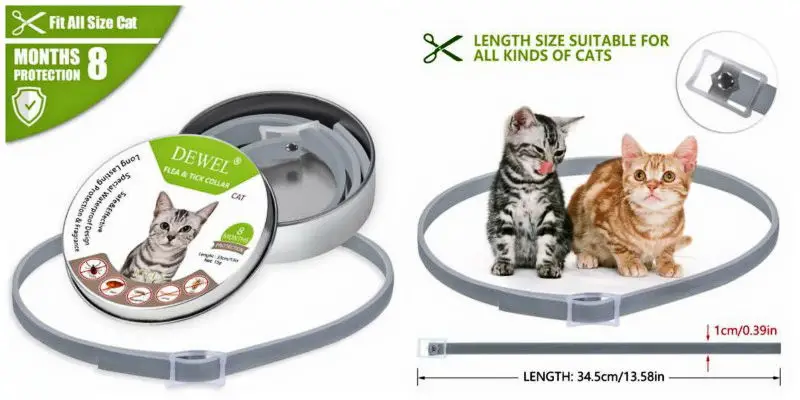 * Contest Entry Details
This contest ends on November 3rd, 2018 and is available to residents worldwide. To enter you simply need to submit a comment in our "Leave a Reply" section at the bottom of this page saying:
My cat's name is [insert your cat's name] and he/she could really use this Go Away Flea collar because … [your cat's reason]
The 3 winners will chosen by the Loved Pets team from all the correctly submitted entries and contacted by email on or around November 8th, 2018. Good Luck!
Learn more about Dewel's Anti-Flea Pet Collars.