We're always on the hunt for fun new feline products and paraphernalia and were delighted when we came across KittyCatArtStudio – an Etsy shop that creates handcrafted cat art for creative cat lovers.
Check out some of their delightful handmade Paper Cat Dolls…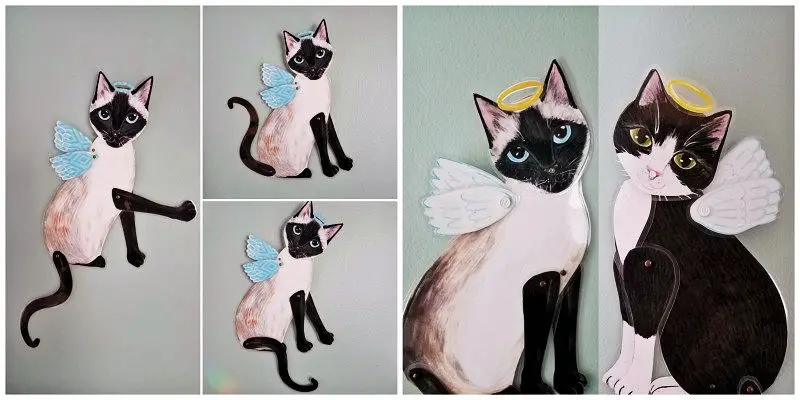 Owner Laura Anglemoyer brings a lifelong obsession with art, a vibrant love of animals, and a desire to brighten the world with unique decorations. She is the artist and creative brains behind all the paper cat dolls, cat feeders, ornaments, portraits, and designs in KittyCatArtStudio.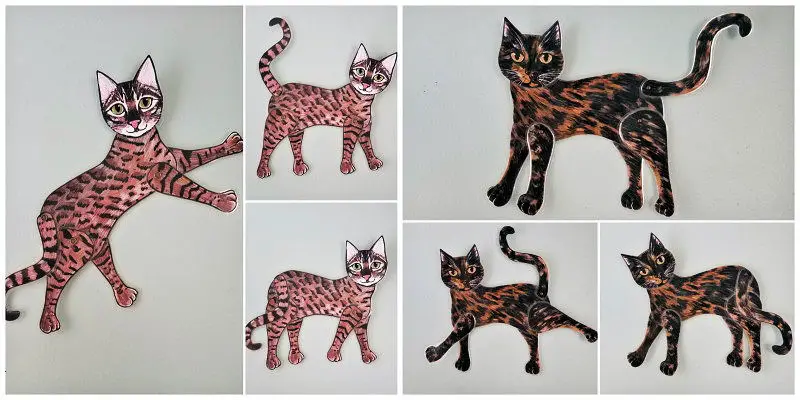 We spoke with Laura and she was kind enough to offer us 2 of her paper cat dolls that two lucky Purrington Post readers won.
* Contest Now Closed
This contest ended on October 4th, 2017 and was available to residents of the United States, Canada and the UK. Entrants simply needed to submit a comment in our "Leave a Reply" section at the bottom of this page saying:
My cats name is [insert your cat's name] and he/she thinks a paper cat doll is purrfect for our home because … [your reason]
The winners were chosen by Laura (KittyCat Art Studio) from all the correct entries and contacted by email.