Two cats are sitting in a bar sipping tunatinis…
Male cat: 'Do you have a date for Valentines Day?'
Female cat: 'Yes, February 14th!'
With Valentine's Day just around the corner, we did our usual research to gather and curate a collection of thoughtful, practical and unique gifts for both cats and their 2-legged servants.  This is our biggest and best Cat Lovers Gift Guide ever!  >^..^<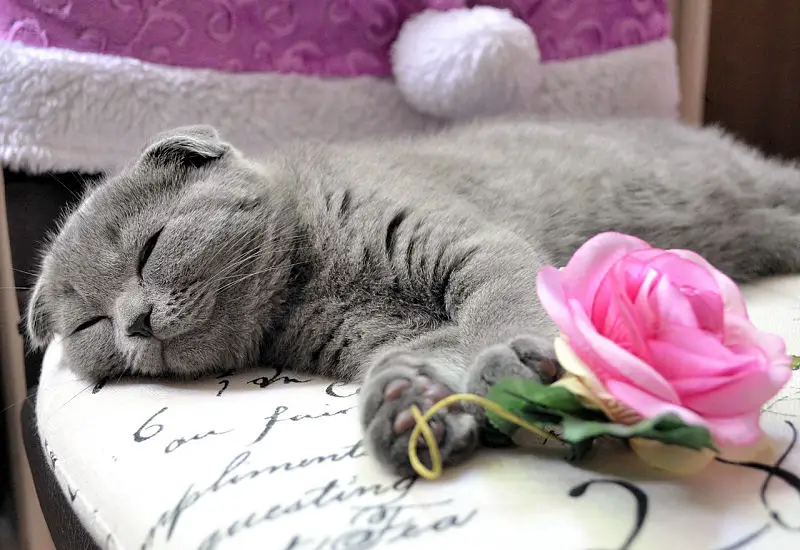 But first, did you know that the roots of  Valentine's Day lie in the ancient Roman festival of Lupercalia, which was actually celebrated on Feb. 15? For 800 years the Romans dedicated this day to the god Lupercus, and during the festival, young women would place their names in a large urn. The young men would each draw a name from the urn and then be romantically linked with that young woman for the following year.
Hmmmm, maybe we should all adopt a similar celebration in every city, and get a huge urn with the names of all the needy rescue cats in it, and everyone picks a name and gives that chosen kitty a furever home.
♥♥♥♥♥
And now, without further ado, here's our 2018 Gift Guide (in no purrticular order) for those special cats you adore and the paw-some people who worship and obey them!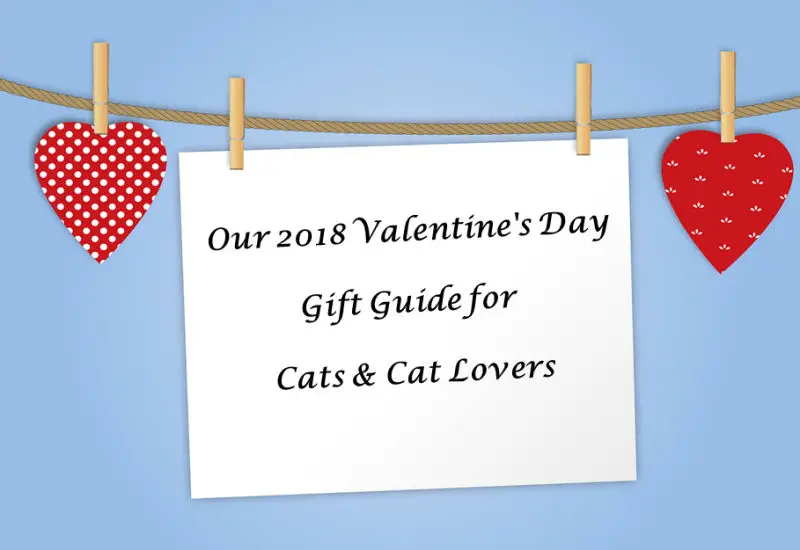 ♥♥♥♥♥
Wine & Cheese Catnip Toy Set
Here's a purrrfect Valentine's Day gift for any feline-obsessed wine lover! Munchiecat's Wine & Cheese Set includes catnip, crinkle, and rattle toys to offer a variety of fun for your kitty in a wide range of sizes from 2" olives to 8" wine bottles. Buy it here.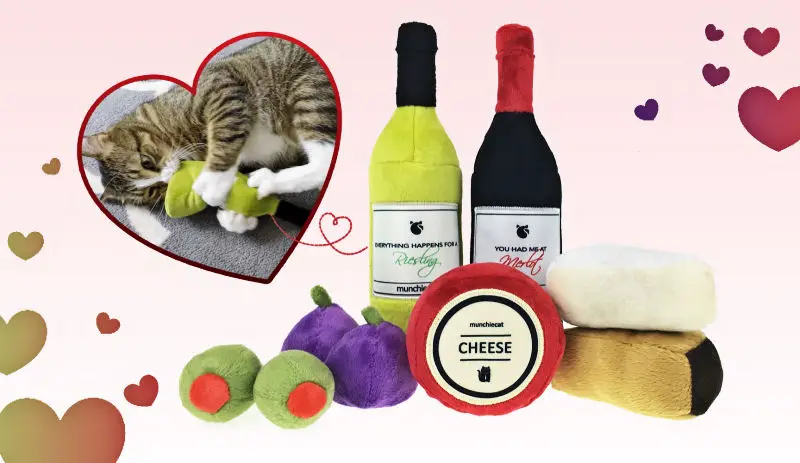 ♥♥♥♥♥
Rose Gold Cat Bracelet with a Cubic Zirconia
Surprise and delight her with with this beautiful, hand made cat bracelet from KittySensations! With its cute cat face, you won't be able to hold back a smile whenever you look at it. It's on special only until Feb. 14th, where you can enjoy $5 OFF with coupon code 'PURR5' at checkout! Buy it here.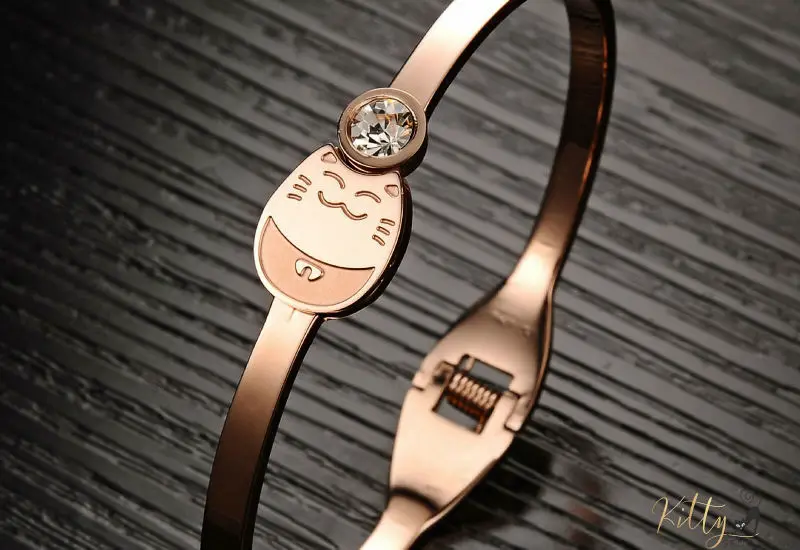 ♥♥♥♥♥
The CatCorner
Keep your cat healthy and happy with the CatCorner from Catman's World and let kitty brush herself. It removes dirt, grease and dead hair from your cat's coat, helps remove skin flakes, and stimulates blood circulation. It even improves the overall condition of your cat's skin. Get 10% off with coupon code 'PURRINGTON'. Buy it here.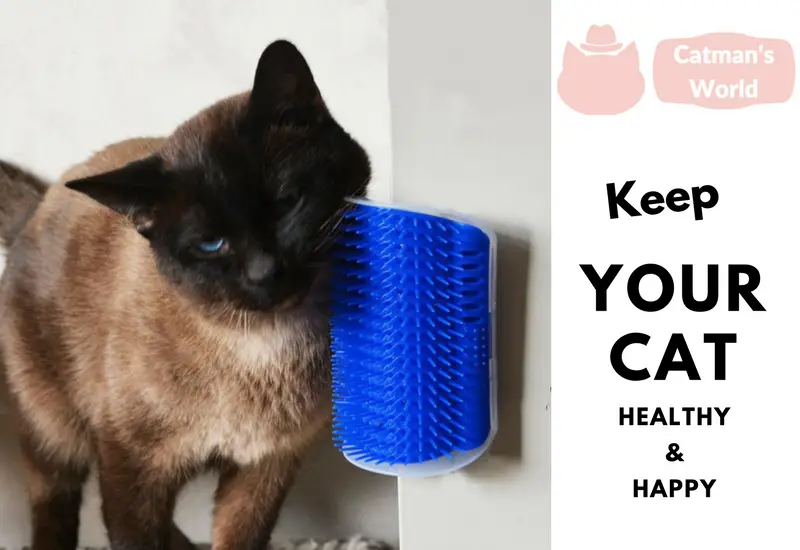 ♥♥♥♥♥
Caticons – The Book
This fascinating book chronicles the private cat icon collection of Sandy Lerner and documents four thousand years of humans and their love of all things feline. Caticons the book is a truly remarkable piece of art in its own right and a MUST HAVE coffee table book for any cat lover!  Buy it here.

♥♥♥♥♥
Crochet Cat Blankets
Critter Crafting cat mats are oh so warm and comfy, and each is handmade with machine washable yarn that only gets softer with use and wear. Cat mats vary in size, but are generally somewhere around 12 inches by 14 inches, making them ideal for cat trees, couches, chairs, pet carriers, or wherever your kitty friend loves to lounge. Get 15% OFF with coupon code 'PURRINGTON' at checkout.  Buy it here.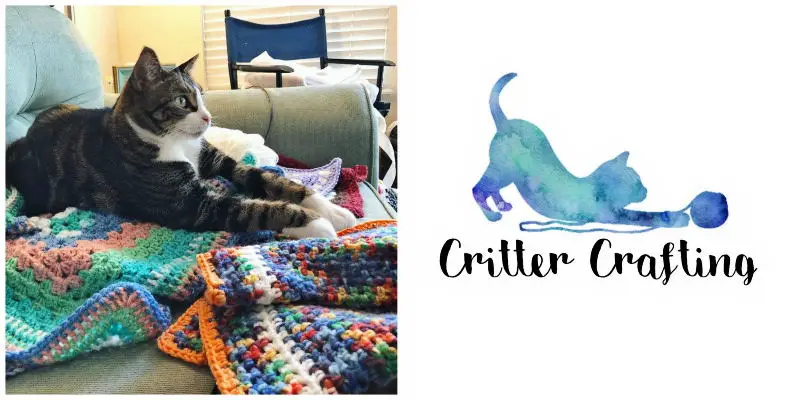 ♥♥♥♥♥
The Litter Genie
OK, maybe this doesn't fall into the 'romantic' category, but the Litter Genie Pail is a convenient litter disposal system that helps keep your home smelling fresh. It's also a nose-friendly, life-improving, happy-dance-inducing litter savior for both you and your cat! Litter Genie helps #StopCatLitterSmell … what's not to love!  Buy it here.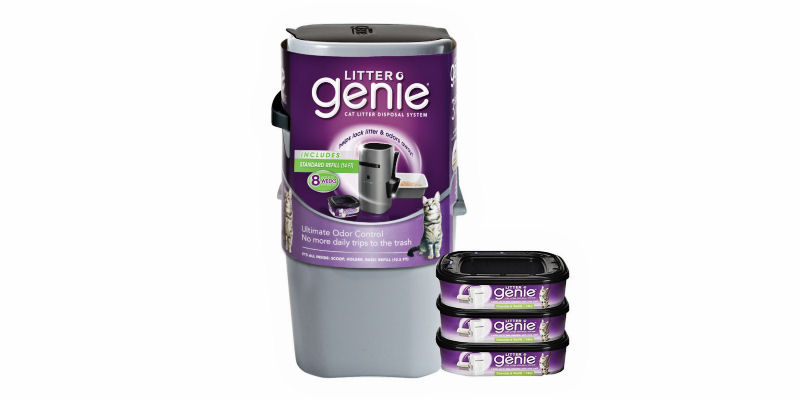 ♥♥♥♥♥
You and Me Furrever Valentine Card
This Valentine's Day, remind your special someone that you will love them forever with this adorable card. It's equally how long you'll be finding cat hair on everything you own.  Get 10% OFF at
Oh My Cat Shop
with coupon code: 'PURR10'.  
Buy it here
.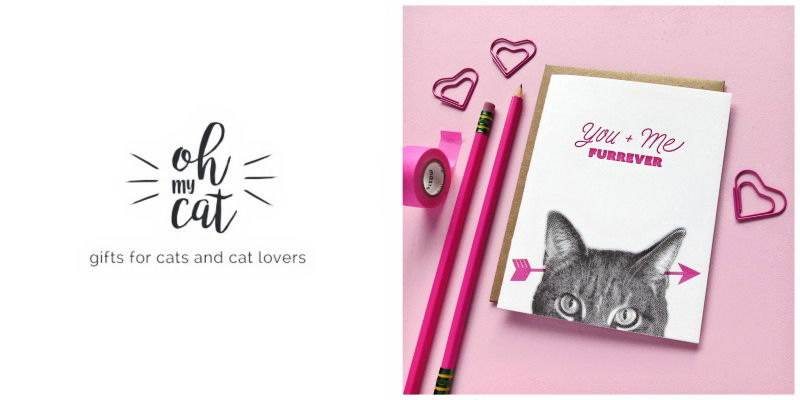 ♥♥♥♥♥
Lego Inspired Cat Kits
If you enjoy building Lego, then you'll love these cat model kits with 92 different styles to choose from. Hours of fun and so many places to display them. Get 10% OFF if you use coupon code 'purrington' at checkout. Buy it here.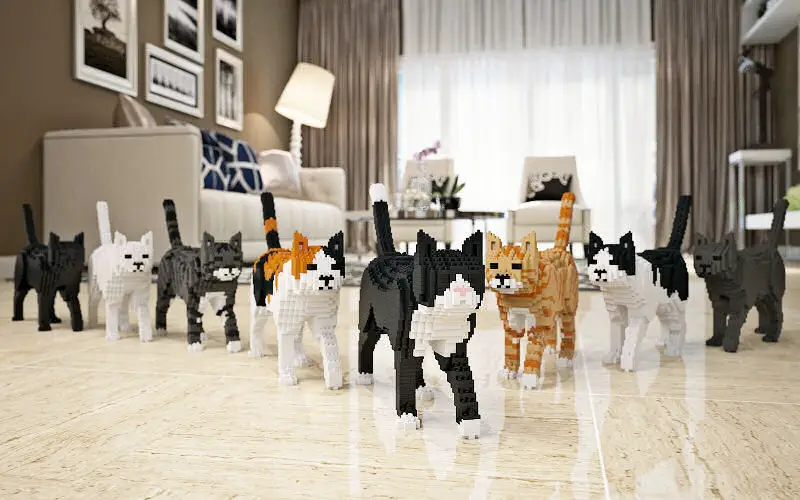 ♥♥♥♥♥
Organic Catnip
For cats that enjoy the 'nip, they'll be sure to love Meowijuana's 100% organic catnip. Their legendary catnip is grown in Southern California and Washington State and is of the utmost quality, pet-safe, organic catnip you will find on the market today. Use code "purrington" for a 10% discount on checkout. Buy it here.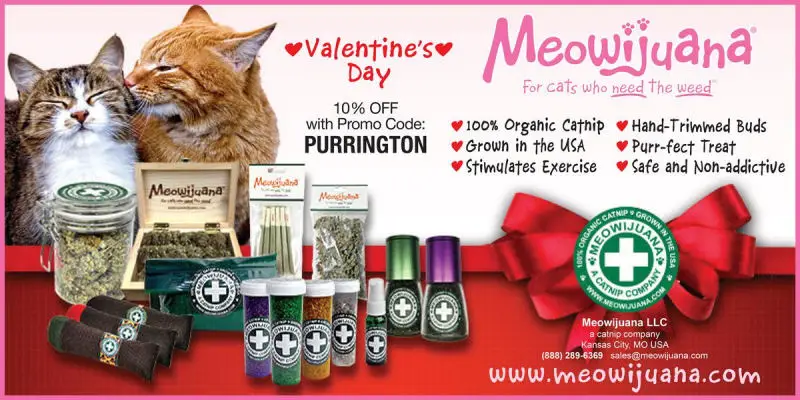 ♥♥♥♥♥
Custom Catios
Habitat Haven is dedicated to providing a wholesome active lifestyle for cats and other small pets. They offer 13 catio styles that are pre-designed do-it-yourself enclosure kits. Each kit is pre-boxed and ready to ship with step by step instructions and all the hardware you need.  The model in the photo below is called 'Room with a View' and is an escape proof, DIY kit made with galvanized steel and cedar wood that attaches to your house to allow for easy access by your fur babies. Get a 10% discount with coupon code 'purrington'. Buy it here.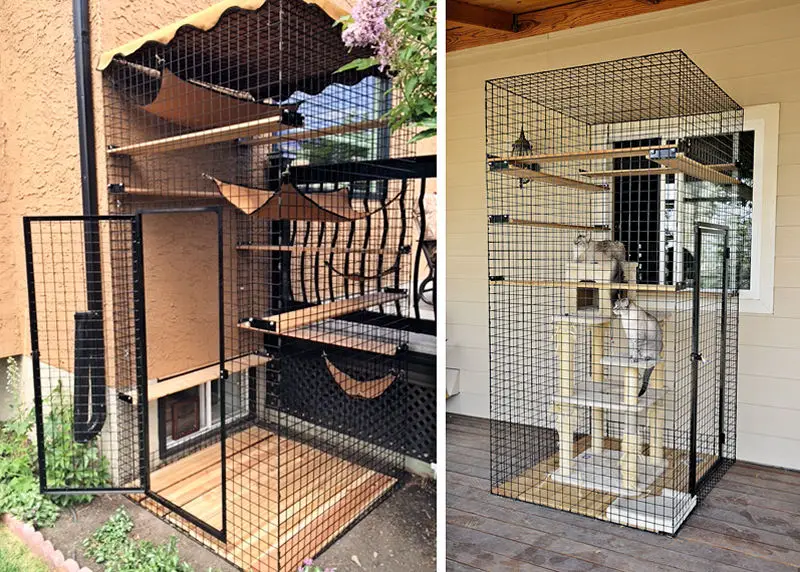 ♥♥♥♥♥
Cat Collar Charms
Declare your love for your kitty this Valentine's, with
Supakit
's limited edition range of gold vermeil collar charms. Combine them with Supakit's luxurious leather breakaway collars for the ultimate Valentine's Day gift! Get a 10% discount with coupon code 'purrington'. 
Buy it here
.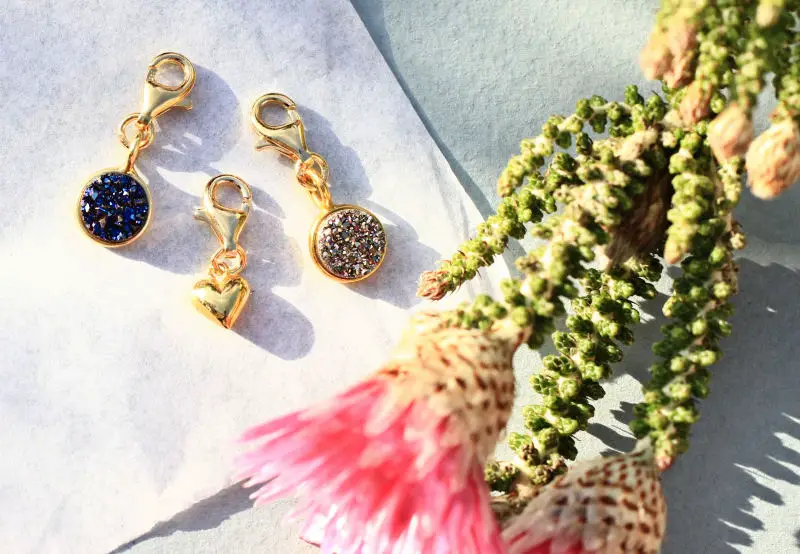 ♥♥♥♥♥
Clicker Training School for Cats
Join Cat School's interactive classroom and become skilled at teaching your cat fun and practical behaviors. Don't miss out on this opportunity to enrich your cat's life with training. Get 15% OFF with code 'purrington' at checkout. Buy it here.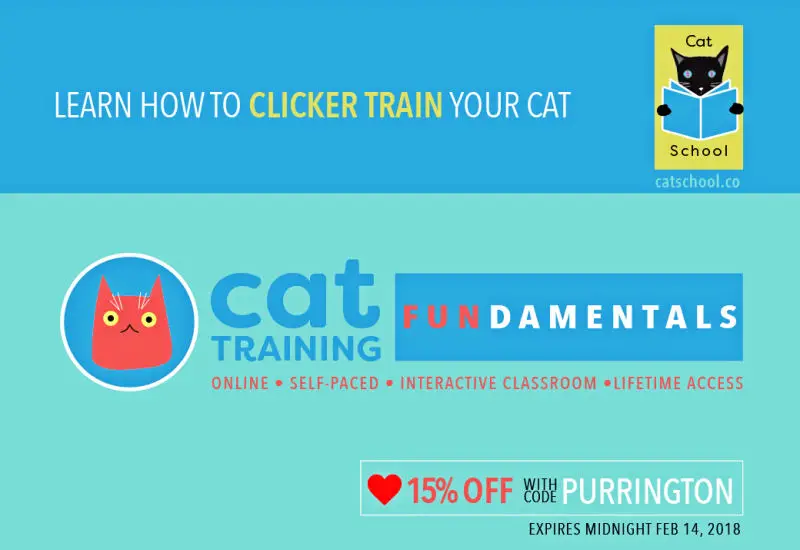 ♥♥♥♥♥
First Ever DNA Test for Cats
Have you ever wished you could find out about your cat's ancestry and ultimately their health and habits? Many rescue cat owners have asked us this many times. Good news, now you can! Introducing the first ever DNA Test for Cats from a company called Basepaws. Know your cat, inside & out: ancestry, relations to other felines, cat care and more! With this one simple test you will unearth a lifetime of discovery.  Learn more.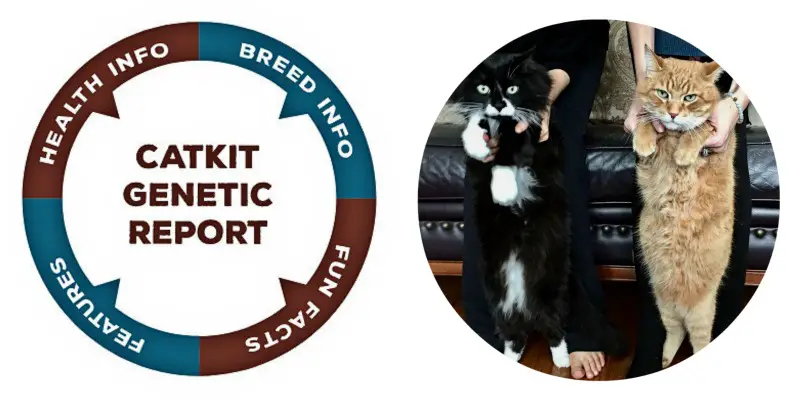 ♥♥♥♥♥
Mëow & Chandon – Champagne for Cats
This healthy treat for your feline is packed with organic catnip and sure to make your kitty silly. Champagne for cats has never been on the market before and is exclusive to Pet Winery. Your furbaby is sure to love this catnip infused and salmon oil enriched champagne. Use coupon code: 'Purrington' for 10% off. Buy it here.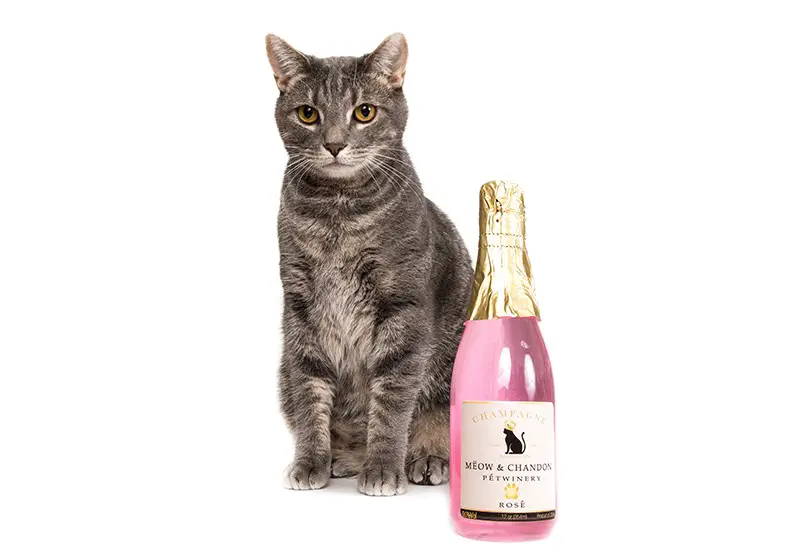 ♥♥♥♥♥
Meowbox
Meowbox is a monthly subscription box for your cat, full of fun toys and yummy goodies, delivered to your door. All the items are chosen with care and all edible treats are made in the US or Canada. Each box is personalized by hand with your kitty's name. For picky kitties or ones with special dietary requirements, you have the option to receive meowboxes with no edible items. They replace food and treats with more toys and goodies. Use coupon code 'PURRINGTON' for 10% off your first box. Buy it here.
♥♥♥♥♥
Cuddle Clones Plush Dolls
Want to snuggle with a one-of-a-kind plush replica that looks just like your pet, then you might just be a Cuddle Clones person! They make soft, adorable, customized stuffed-animal versions of people's cats (and other pets). All you have to do is submit at least one picture (although several are preferred) and choose a few customization options (eye color, ear position, tail position) and they'll create your very own Cuddle Clone. Use coupon code 'PURRINGTON' for 10% off. Buy it here.
♥♥♥♥♥
Cat Spot Litter
Our litter is made with one simple ingredient, coconut! And that's it. No harmful allergens or chemicals for your feline friend here. CatSpot Litter is a 100% all-natural product that's both odor-eliminating and hypoallergenic. Use coupon code 'PURRINGTON' for 15% off. Buy it here.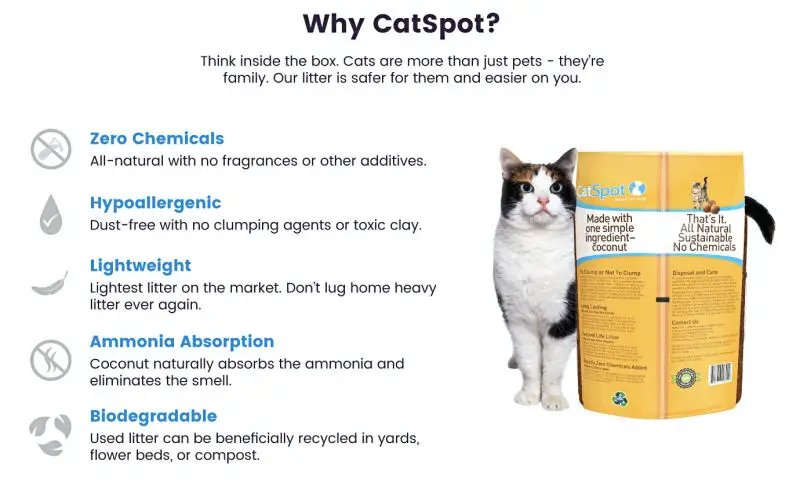 ♥♥♥♥♥
Catnip Kicker Toy
Kitty Kick Stix is the longest and one of the most popular catnip toys on the market. They're made in the USA with soft cotton fabric and layered with 100% Organic Catnip to give your cat hours of enjoyment to squeeze, roll, and 'bunny-kick'.  Cats really do go kooky over them. Buy it here.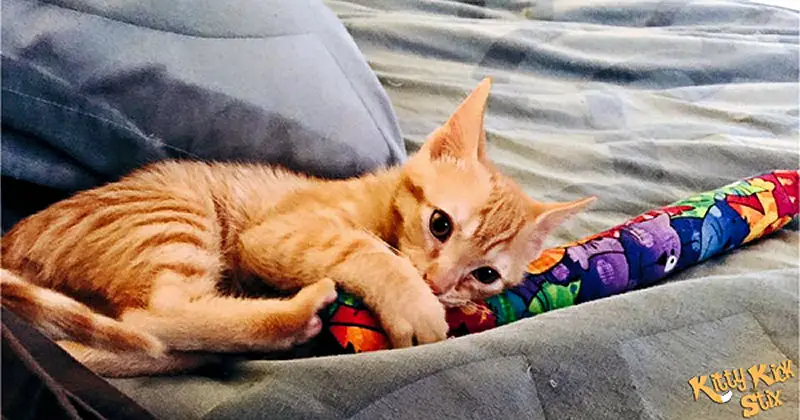 ♥♥♥♥♥
Cat Themed Ladies Watches and Sunglasses
Real cat fashionistas know that accessories are the key to take any outfit from drab to fab. Whether she's going out; or having a girls night in with her kitties. We partnered back in 2016 with Ideal Fashions to offer a line of feline fashion worthy watches and sunglasses for ladies. The collection has grown significantly and we're offering discounts as high as 90% (no coupon code required). Be sure to check out our Top Sellers. Buy it here.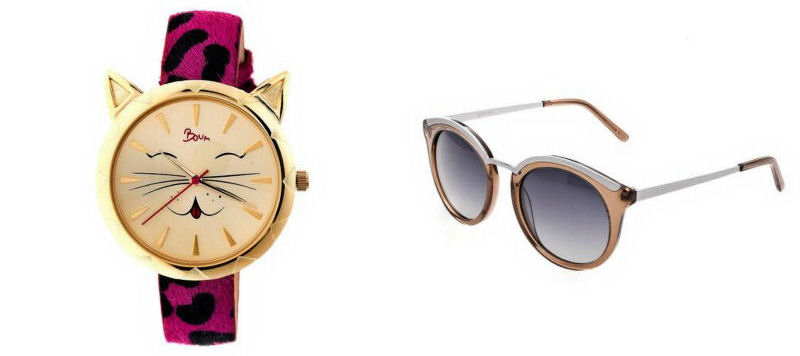 ♥♥♥♥♥
Scented Wax Melts & Sugar Scrubs
Inspired by their own cats, the Paw Melts team launched their business back in 2015. In addition to their plant based collection of organic skin care and home fragrance products, they hand make these wonderful organic paw-shaped fragrant wax melts and sugar scrubs for your skin. Buy it here.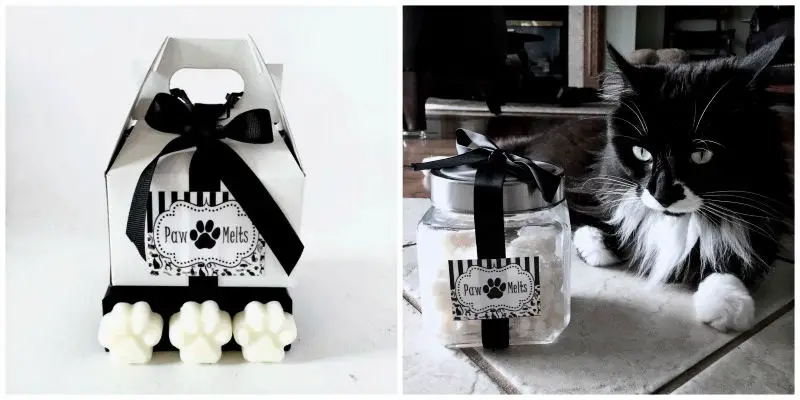 ♥♥♥♥♥
Wiggly Squid and Retractable Wand
Fun and addictive, enjoy hours playing with your cat in a super fun way with just a flick of your wrist. Show your cat how much you love them with this unique Valentines Day cat toy from Dezi and Roo. Just say the name 'Wiggly Squid and Retractable Wand' 5 times quickly and you'll be smiling already! Buy it here.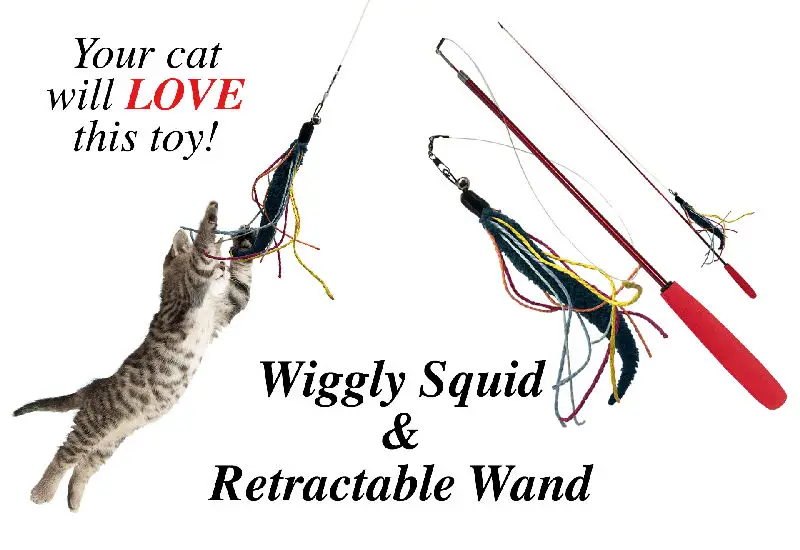 ♥♥♥♥♥
Big Head Ceramic Water Bowl
Vivipet's ceramic bowls and plates are handcrafted to the very detail with eye popping colors that will add a modern touch to your home. They are all dishwasher safe, microwave safe, and made to both USDA and FDA standards. Buy it here.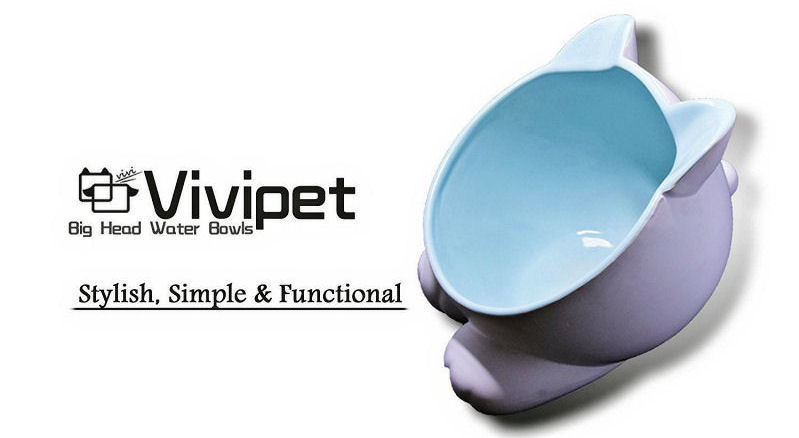 ♥♥♥♥♥
Being Awesome Is Exhausting: A Collection of Cat Cartoons
Our favorite catoonist Scott Metzger hit a home run in his latest book called 'Being Awesome is Exhausting'. It's a collection of side splitting cat cartoons ranging from performing at a cat piano bar, to partying hard at Burning Cat. The cartoons in this collection hilariously show the many ways cats are awesome. It's a purrfect for cat lovers, animal lovers, and people who just like to laugh. Buy it here.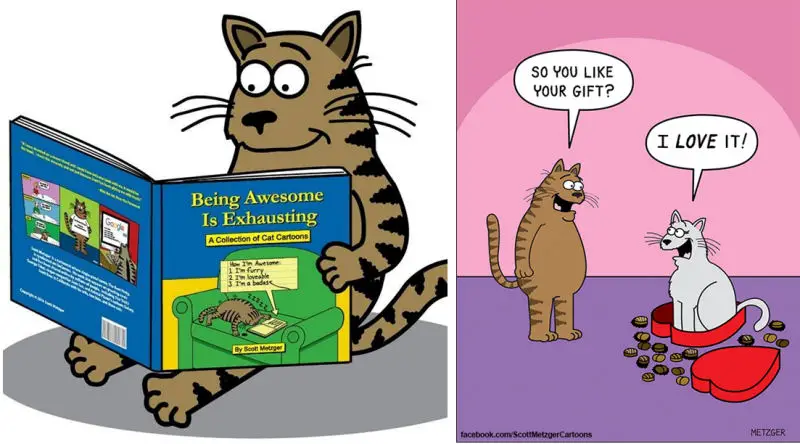 ♥♥♥♥♥
A Custom Portrait of your Cat
Ever thought of getting a custom portrait made of your special fur baby?  If so, why not check out Maria from @lovecatart who is a professional pet portrait artist and does all her incredible portraits using colored pencils. Learn more => lovecatart.com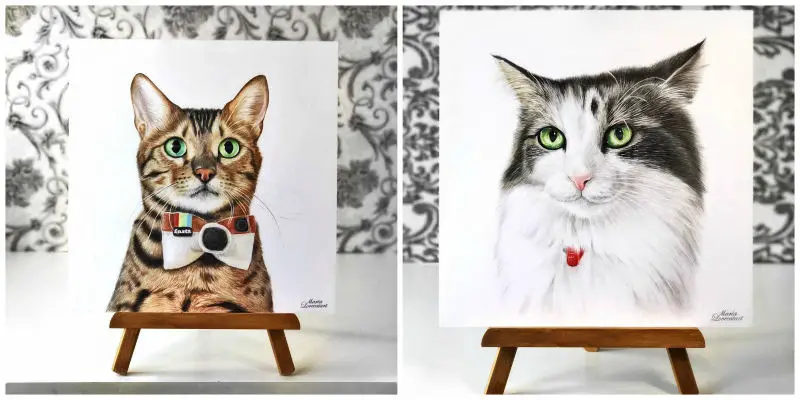 ♥♥♥♥♥
[clickToTweet tweet="Valentine's Day Gift Guide for Cat Lovers – 2018 Edition" quote="Valentine's Day Gift Guide for Cat Lovers – 2018 Edition"]
Summary
Well there you have it! Our round up of 24 paw-some gifts for cat lovers and their feline friends. Wishing you all a meow-velous Valentine's Day.  In the inimitable words of Robert Frost, we leave you with one of our favorite pieces of love prose:
All thoughts, all passions, all delights,
Whatever stirs this mortal frame,
Are all but ministers of Love,
And feed his sacred flame.
♥♥♥♥♥