Say so long to scooping with this intelligent, automated self-cleaning litter box. Introducing Leo's Loo Too – a giant step forward for Catkind. Equipped with Google and Alexa voice controls, a mobile app, triple layer safety protection, automated UV light that kills up to 99.9% of bacteria, odor elimination and plenty more features like advanced sensors, radar and even anti-pinch technology to keep your kitty safe. Check out the sleek modern design which will look great in your home especially with a choice of four cute colors!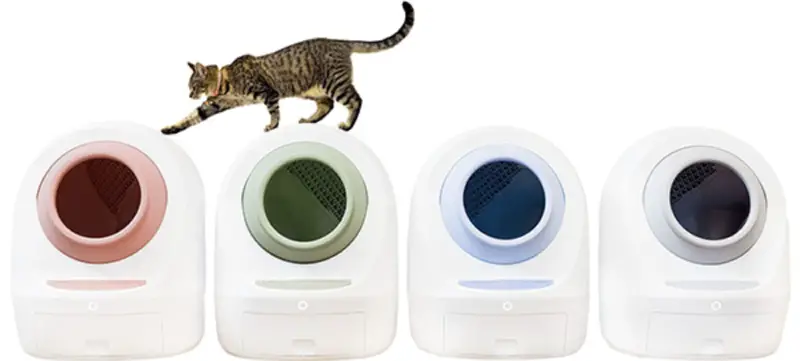 Leo's Loo Too is the newest addition to the Smarty Pear family. Smarty Pear is a California based technology company dedicated to improving life for pets and pet parents through innovative smart products like Leo's Loo.
With noise levels quieter than most home appliances, Leo's Loo Too might just be the quietest unit available on the market with noise levels of only 30 dB during cleaning cycles (equivalent of a whisper). It uses a molded one piece drum designed to prevent leaking – unlike most competitors that use two pieces which allow for leakage between the seams.
Best of all, we're giving one away! (contest details below).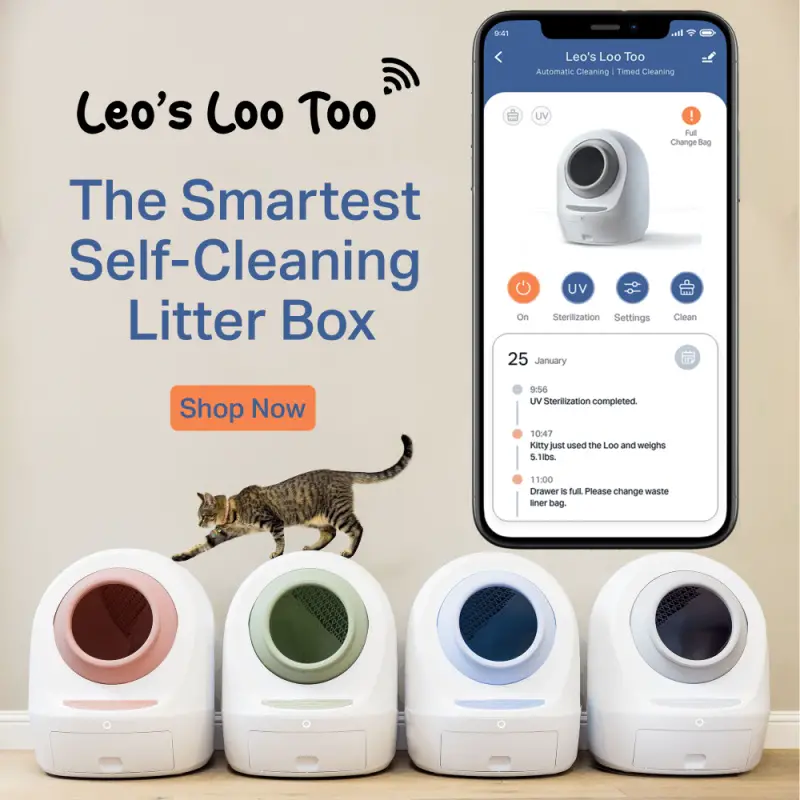 Connected Smart Home App
Remotely monitor and control your Loo from anywhere in the world. You can access and adjust settings and view activity reports anywhere you have an internet connection.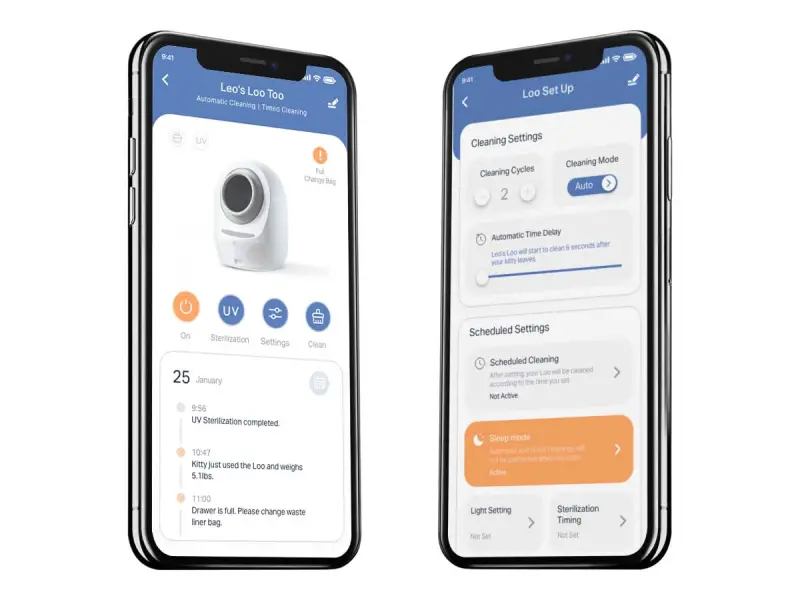 Just Say "Alexa" or "Hey Google"
Turn your Leo's Loo Too off or adjust key settings using Alexa or Google voice assistants. Leo's Loo Too easily integrates with both voice assistant platforms.
UV Rays that Eliminate 99.9% of Bacteria
Leo's Loo Too utilizes UV rays to kill bacteria. After your cat exits the Loo, the machine projects UV rays into the waste drawer to thoroughly sterilize. The UV rays are 99.9% effective at eliminating bacteria, parasites and viruses.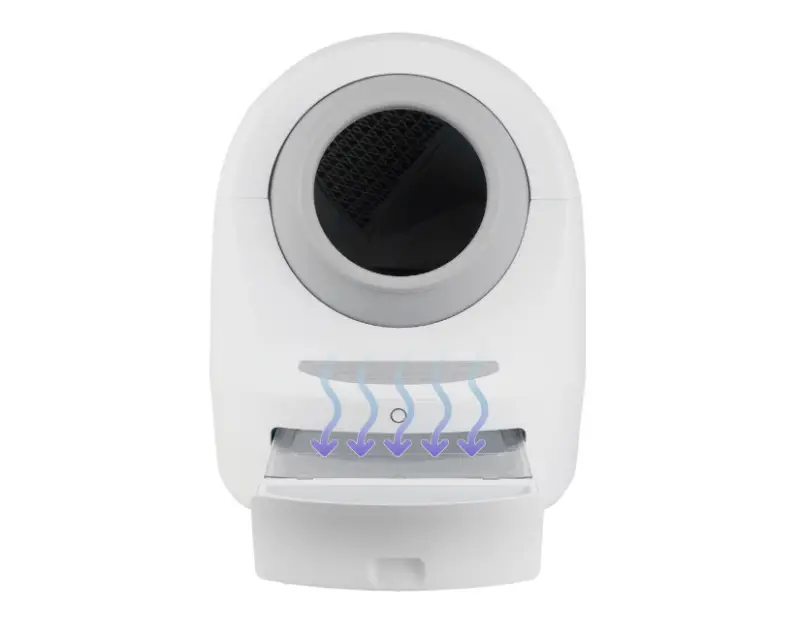 Easy to clean and maintain
All major components of Leo's Loo disassemble easily making cleaning much less of a chore.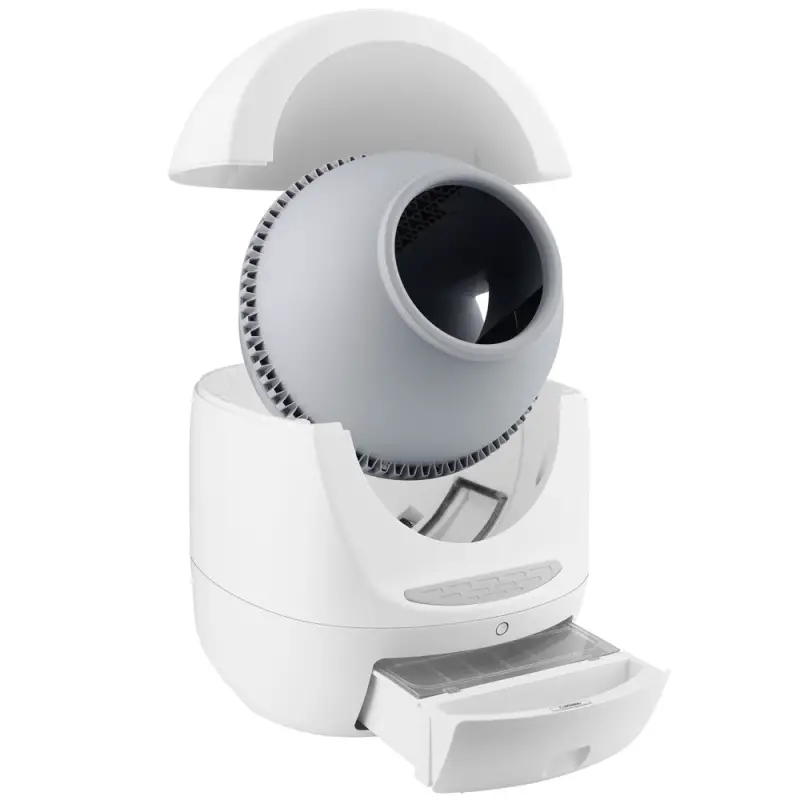 Check out the video below to see how it works:
* Contest Now Closed
The kind folks at Smarty Pear offered us 1 x Leo's Loo Too for one very lucky Purrington Post reader to WIN! Approx. retail value of $600 USD.
This contest ended on June 9th, 2022 and was available to U.S. residents only. To enter you simply needed to submit a comment in our "Leave a Reply" section at the bottom of this page saying:
My cats names are [names of your cats] and we would love to win a Leo's Loo Too self-cleaning litter box because [your answer]
The winner was chosen from all the correctly submitted entries and contacted by email.
Disclosure: Please note that by entering this contest entrants agreed that their email address will be made available to the Leo's Loo Too team. This post is a paid promotional placement.
Learn more about Leo's Loo Too.