* CONTEST NOW CLOSED *
Our friends from Kitangle Litter Boxes kindly donated one of their best selling litter box designs – the Cream Corner Kitty (image below) to be offered in a contest for one lucky Purrington Post reader to win.
Kitangle litter boxes are modern and stylish and were designed to be in plain view within your home, and, to NOT look like a litter box. They match with modern bathrooms, laundry rooms, and even multipurpose spaces for those living in a condo or small apartment. They are designed to fit into small spaces, into corners, and along walls nicely despite being larger boxes.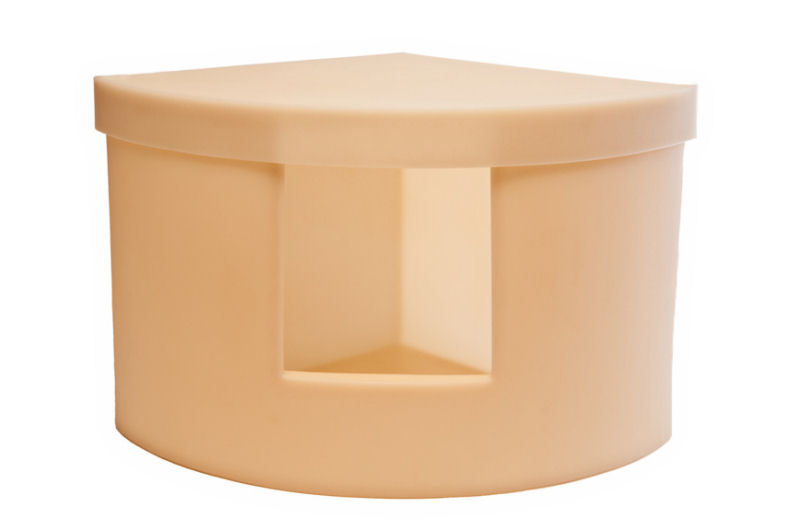 Kitangle boxes are high sided for more effective urine containment. High sides are a specific and desired design feature that helps large cats, "leg-lifting" cats, and older cats with mobility issues.  They also reduce odor and ensure no more urination over the sides of the box.  These design features combined with the use of a scoopable litter all help with easier cleaning of the boxes and a better smelling home overall.
Most cats enjoy privacy in the litter box and they want to be out of sight. But, if your cat prefers a more open environment, the lid is totally optional.  Their unique design feature allows you to lift the top off if desired.  The modern angular design still looks attractive in your home with the top removed.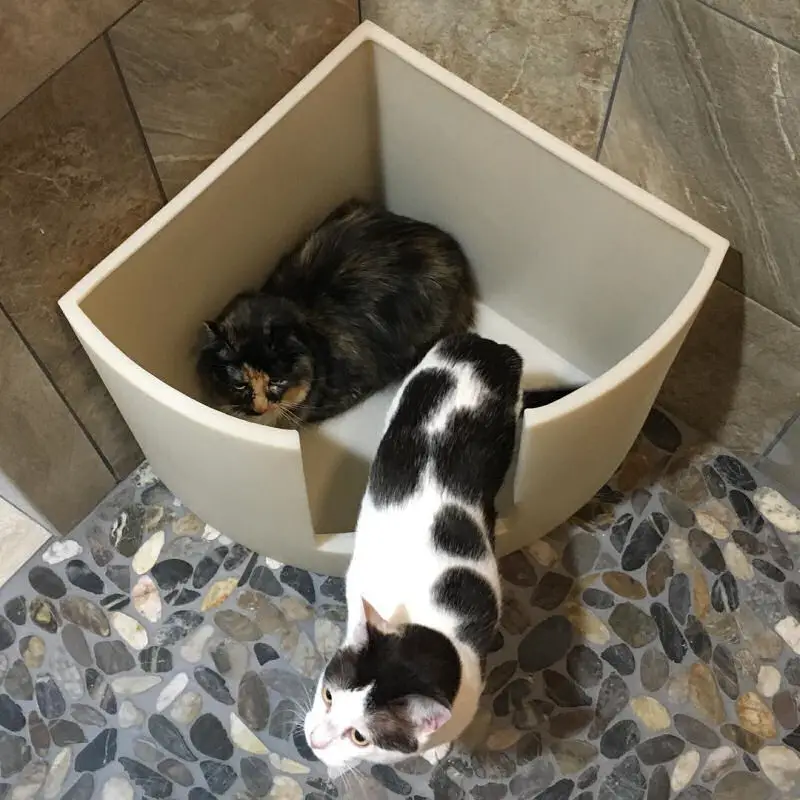 Contest Entry Guidelines:
This contest ended on April 28th, 2017 and was available to residents of the United States only. To enter the contest entrants simply needed to submit a comment in our "Leave a Reply" section at the bottom of the page saying:
My cat's name is [insert your cat's name] and he/she wants this paw-some Cream Corner Kitangle Litter Box because…[reason].
The winner was chosen by the Kitangle team from all correct entries and contacted by email.  Check out the wonderful comments submitted.
Retail value is approx. $150.00 USD