In late 2018 we did an in-depth article called 'What Could Your Cat's DNA Uncover?' That piece focused on the innovation being done at Basepaws – a California based company that makes direct to consumer genetic tests for cats.
It's now Spring of 2021 and there are tens of thousands of Basepaws Breed + Health Cat DNA Test Kits out there. Quite the success, so we thought it time to check back in with the Basepaws team and see what's new.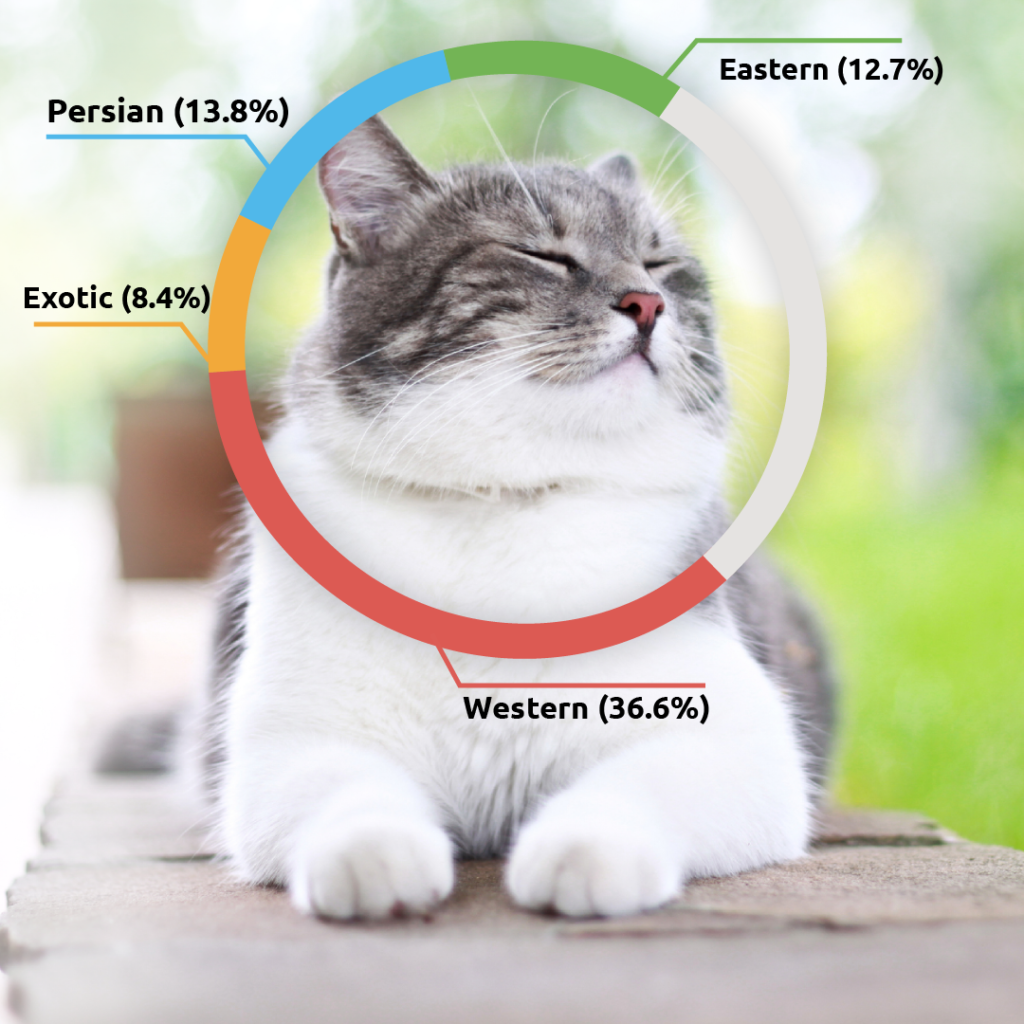 Last year, Basepaws released the newest version of their reports, dramatically increasing the accuracy of the breed reports with 2 times more pedigree cats in their database than the previous year.
The Turkish Van and Turkish Angora were added to their reports and the report wait-time was reduced from 6-8 to 4-6 weeks.
They also launched their Basepaws Gives Initiative, supporting cat shelters and rescues. They hosted a live, virtual weekend event focused on cat behavior called the Cat Behavior Summit, on October 10th and 11th, raising $6,000 for kittens in need. As pioneers in feline genetics, we applaud their initiative and commitment to making a positive contribution to animal health and welfare.
Where Does the Magic Happen?
Check out the video below for a peek behind the scenes at Basepaw's Cat DNA Testing lab in Los Angeles, California to see how your Cat's DNA test is handled, tested, and processed.
Each cat is different, no cat is more interesting than the other. With feline genetics being an understudied field, the more cats Basepaws have in their database, the closer they are to finding possible new health markers and important discoveries that could be a significant step forward in feline health.
What's New at Basepaws for 2021?
The team at Basepaws continually check with customers about their pet's general health and overwhelmingly, they told us that the #1 issue cat parents focus on is feline dental health. We'd second that. Check out the post we wrote last year called: Cat Dental Health – Tooth or Consequences.
The exciting news is that 2021 is the launch of the Basepaws Dental CatKit – a unique, preventative dental test that uses latest innovations in microbiome and sequencing technology, all still done from the comfort of your own home.
Dental CatKit is a cheek swab test that shows your cat's risk scores for 3 of the most common dental conditions:
Periodontal disease
Tooth resorption
Bad breath
This test analyses more than 1,000 microbes in your cat's mouth, looking for disease signatures before they become visible to the naked eye.
Why is this important? Because cats are masters at hiding pain, and by the time a dental problem becomes apparent, it often requires an emergency procedure.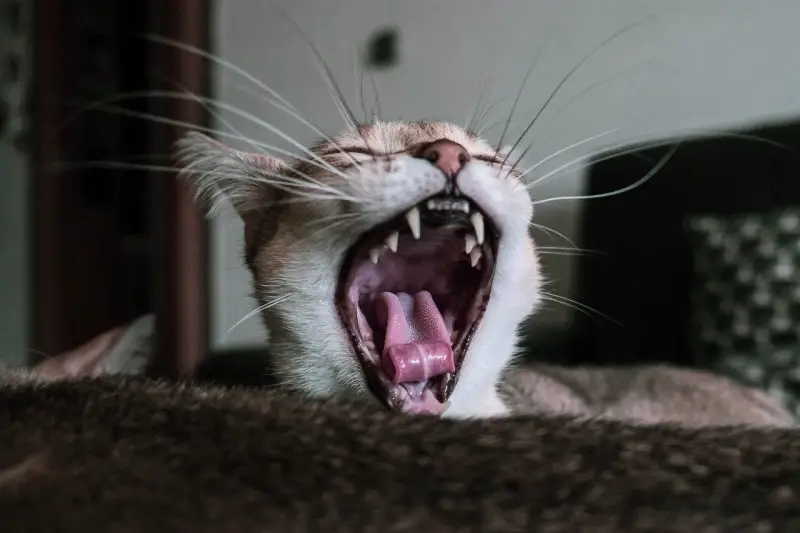 Dental health testing is key to proper dental care and to overall cat health since bad microbes from cats' mouth can travel to other organs and affect heart, liver, and kidneys! Ideally this test should be used consistently (veterinary dentists recommend 1-4 times/year).
For more information check out the Basepaws Dental CatKit.
Customer Testimonials
Now let's introduce you to five fabulous felines who are all Basepaws clients. Enjoy!
Sherlock
Sherlock's pawrents made the spontaneous decision to adopt him in August 2020 after falling in love with his shelter photo while browsing one day! Sherlock, named after the famous fictional detective, is true to his detective namesake, as his history was a mystery to his new parents! Sherlock is 4 years old and was surrendered to the shelter, but nothing is known about his life before that! He is a gorgeous cat and is always asked about his breed, which they assumed to be Russian Blue until he took a Basepaws DNA test! Sherlock is solving his own "meowstery" and learned that he is most like the American Shorthair! Find Sherlock on Instagram!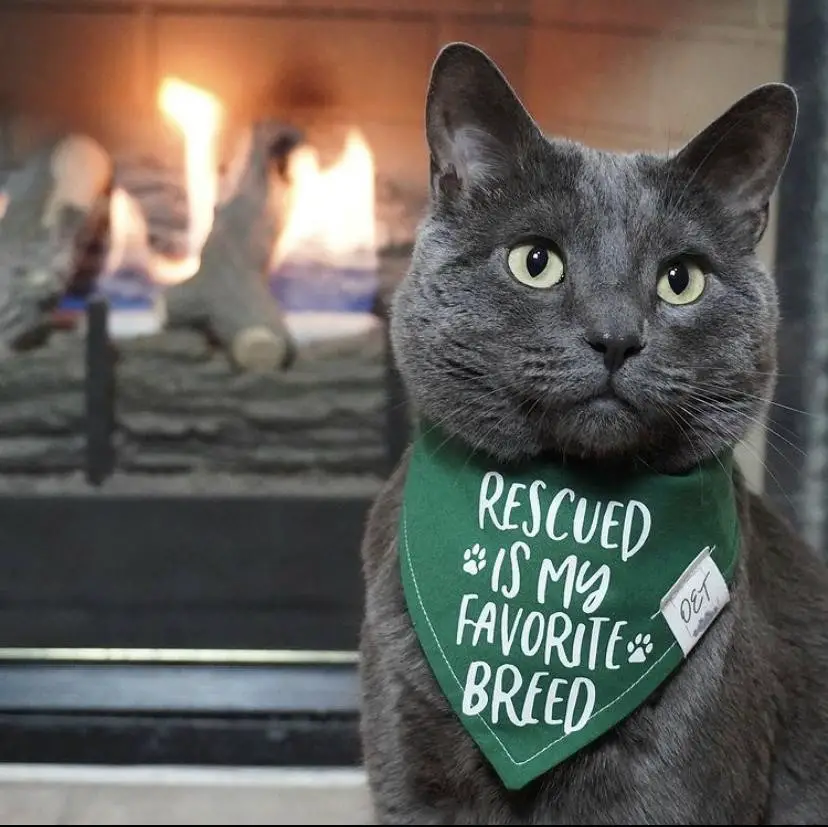 Ari
Ari is a high-energy girl who looks a lot like a panther, according to her pawrents! When they first began looking to adopt a cat, they were hoping to adopt a Russian Blue before coming across Ari! They met her at the shelter, played with her, and knew her purrsonality was perfect for their family! They tested Ari with Basepaws and learned that she is, in fact, most similar to the Russian Blue! That's when they knew that it was meant to be! Meet Ari here!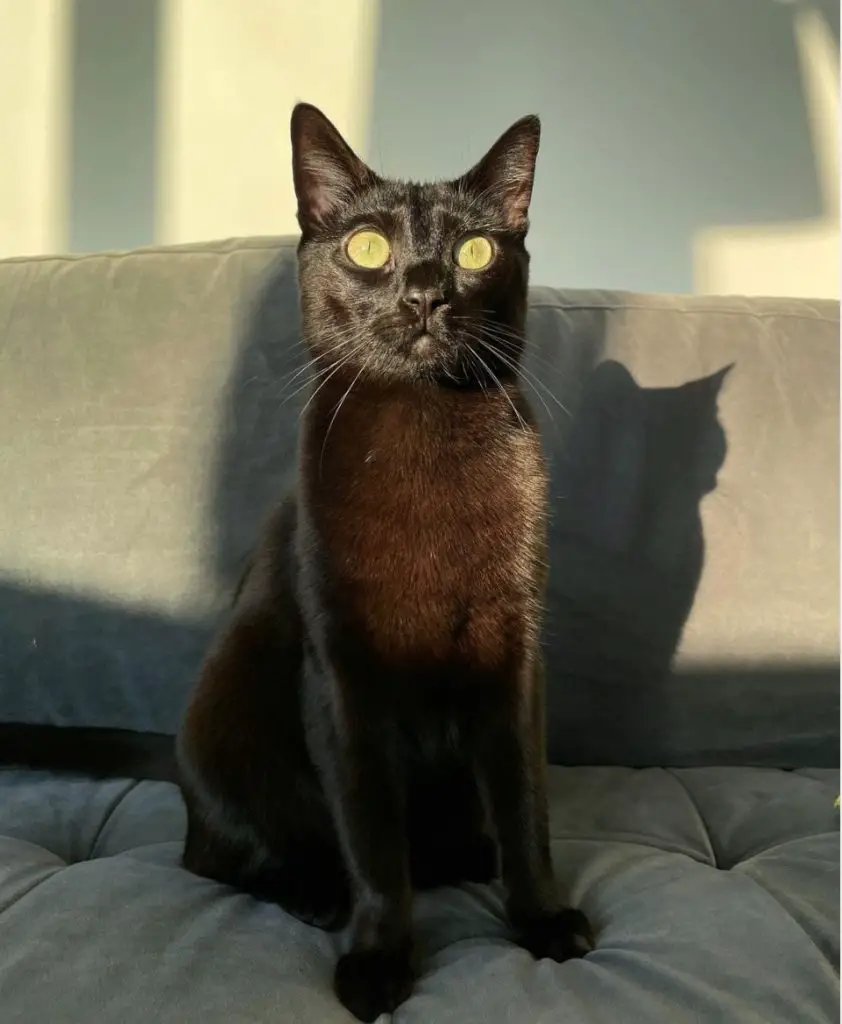 Mila
Mila was found outside of a school when she was just 5-6 weeks old. She and her littermate were rescued from a group of raccoons and adopted into their furrever homes! Mila's pawrents love her tabby stripes, but suspect she may be similar to the Maine Coon based on her purrsonality and traits! Watch Mila grow by following her on Instagram and be the first to see her Basepaws results!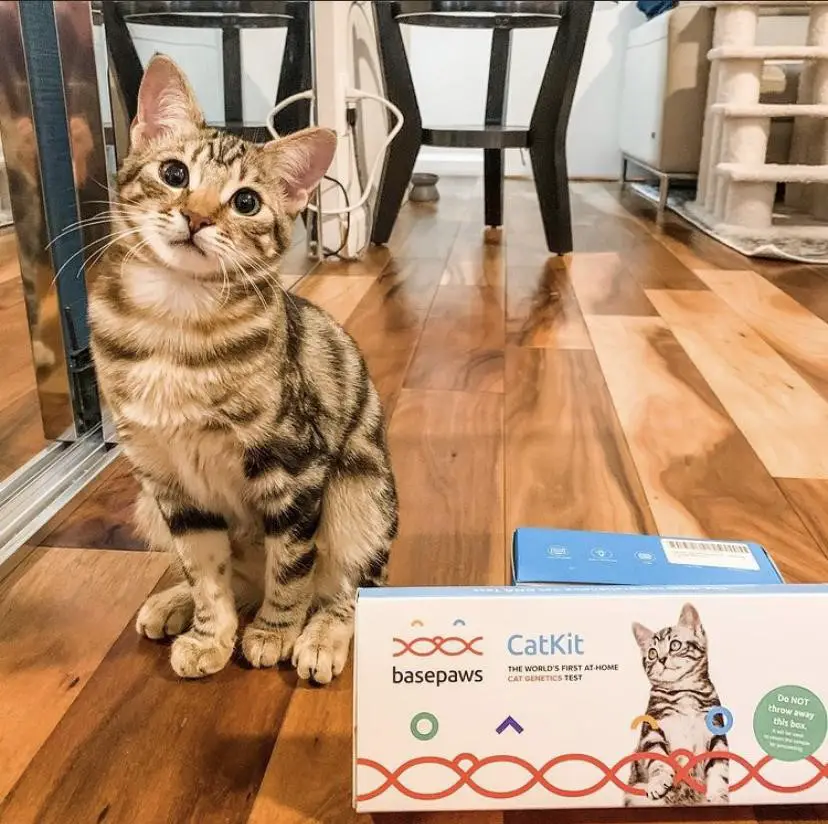 Pika
Pika's pawrents call him "Pika the Persian," but since he was rescued, they're completely sure what breeds he's made up of! Pika has a congenital condition and lives with a surgically corrected liver shunt. His pawrents are testing him with Basepaws to see if Pika is predisposed to any other health conditions that might affect his health! Follow Pika's journey here!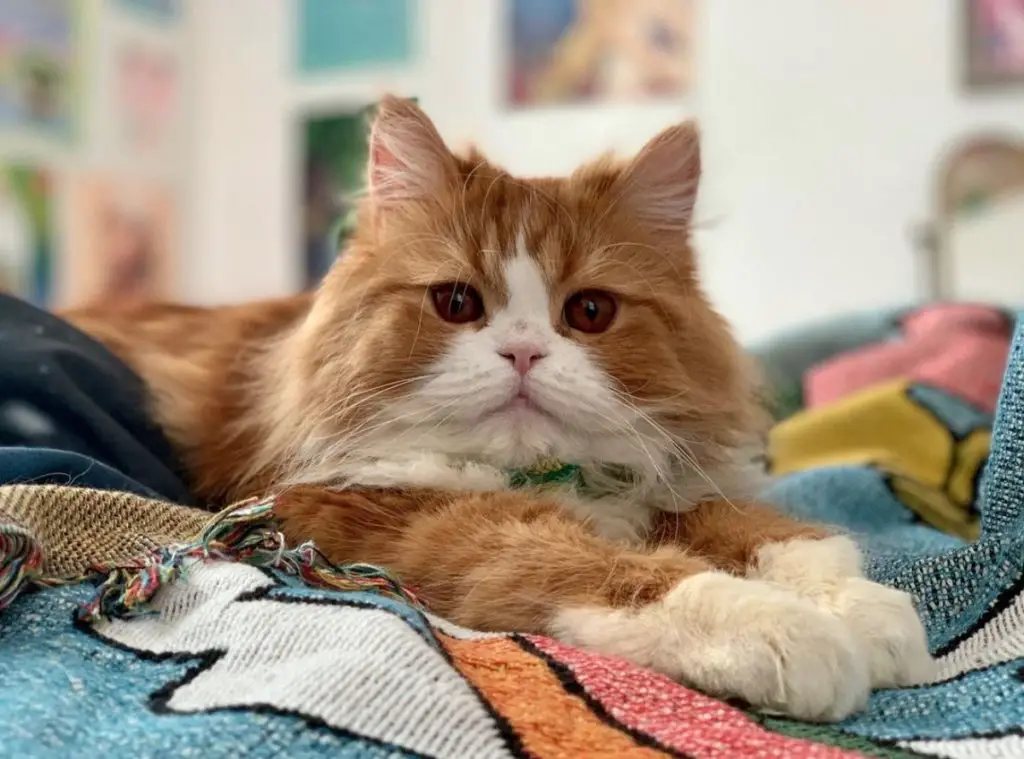 Kevin
Kevin was a feral cat living on the streets of Nova Scotia. His pawrents spotted him and saw by his ear tip that he had been fixed, but presumed he had been abandoned. They gained his trust and welcomed into their home, where he now lives a posh indoor lifestyle with his siblings Murray and Reggie! Kevin's pawrents chose to test Kevin with Basepaws to learn more about him, and because Kevin is "the cat that gives back," and supports the Basepaws Gives initiative to help other kitties! He is anxiously awaiting his results and can't wait to share them! Find Kevin on Instagram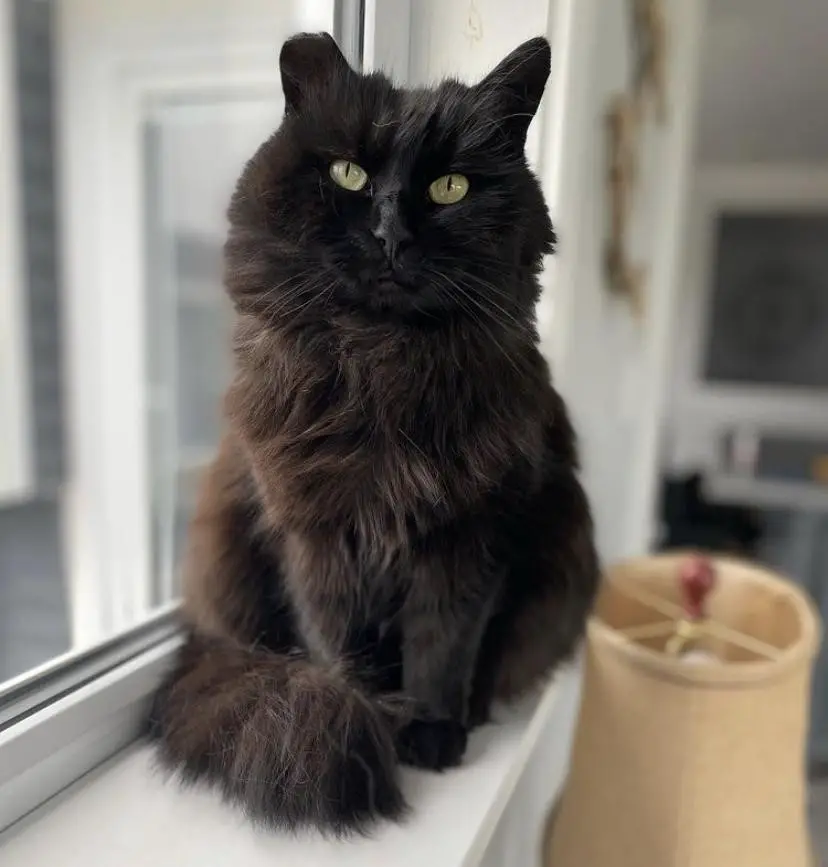 Special Offer
Curious to find out more about your cat's unique ancestry and begin your own journey of discovery?
Order your CatKit (genetic or dental) and for a limited time Purrington Post readers will get $10 OFF their purchase with coupon code PURR at checkout.
Here's to unlocking the secrets of your cat's unique genetic footprint.  >^..^<