In April of 2018 we wrote a piece on a soon to be published illustrated gift book for adults grieving a companion cat. The book is called P.S. I Love You More Than Tuna and you can check out our original article here.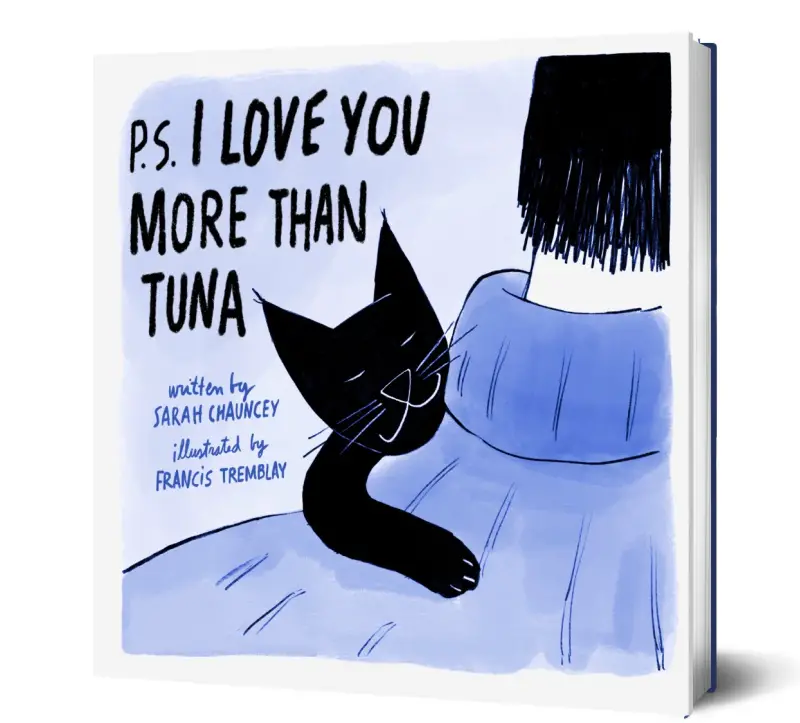 Fast forward 3 years and the book (now published) has been wildly popular and a profound source of comfort for those grieving a lost pet. P.S. I Love You More Than Tuna gives friends and loved ones an opportunity to step forward and offer tangible comfort during the grieving period, when many people feel isolated and misunderstood after a beloved pet dies.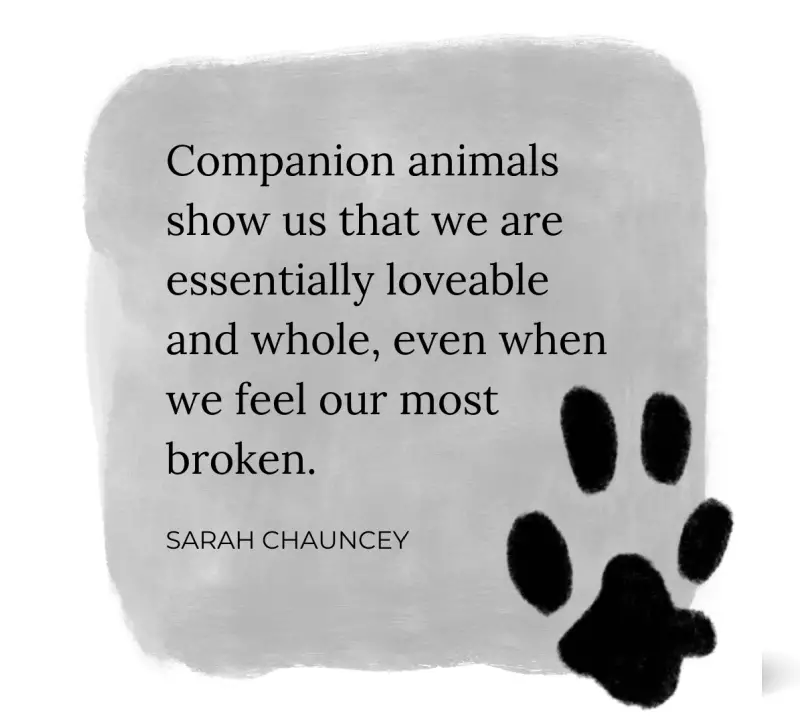 Designed to be gifted to friends, family, colleagues or clients, Tuna offers readers solace and inspiration using New Yorker-style illustrations paired with simple, evocative language.
It's a beautifully illustrated book sure to inspire and delight.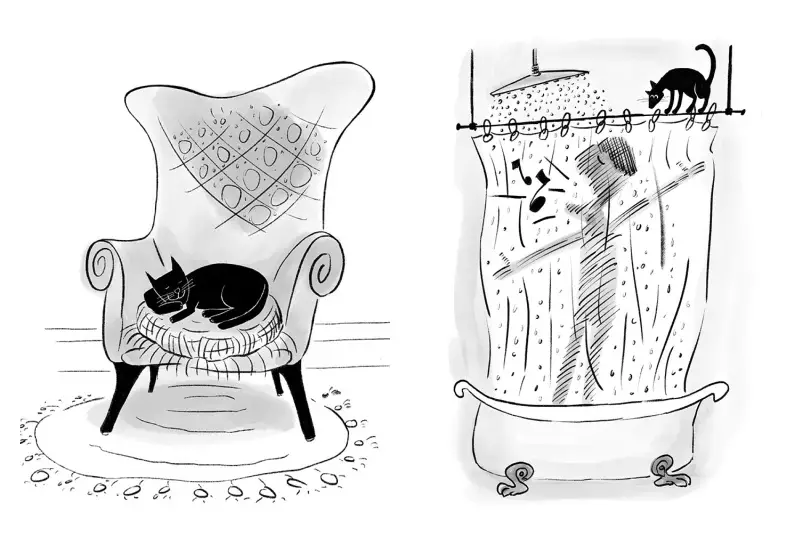 Our cats occupy a unique space in our hearts. When they're gone, the loss can be devastating, the grief profound.
P.S. I Love You More Than Tuna gives us an opportunity to give friends, loved ones, or ourselves tangible comfort during the grieving period, when so many of us feel isolated and misunderstood after a beloved pet dies.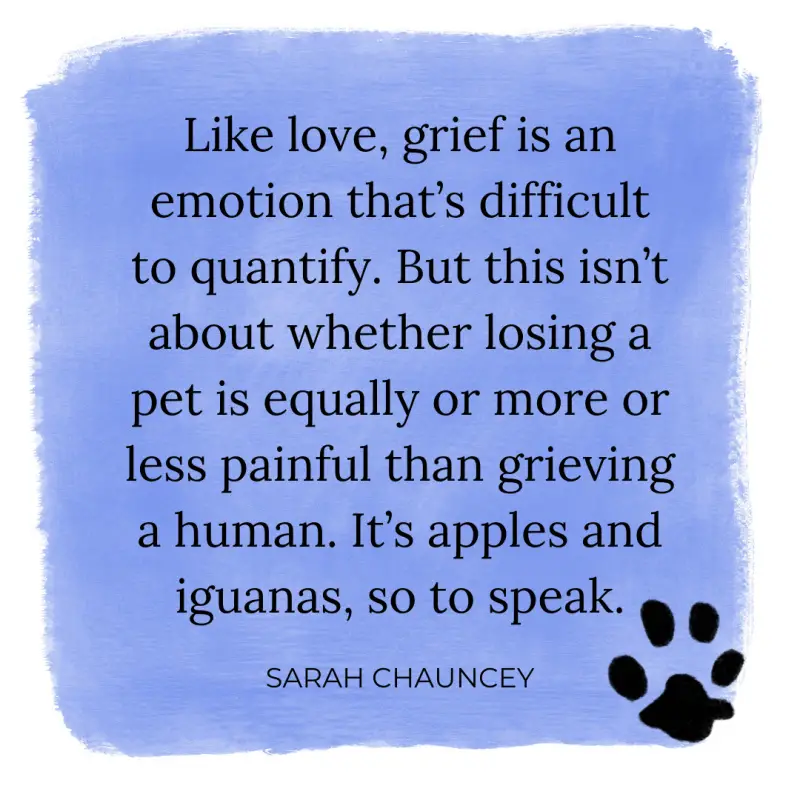 The author and illustrator (devoted cat lovers themselves) offer this book as a universal love letter from the felines we've bid goodbye to. It celebrates the special bonds we forge with our four-legged companions and reminds us that their love for us―and ours for them―need never end.
We're so excited to announce a new contest where 5 lucky Purrington Post readers will each WIN a pair of books. One is for the winner to keep, one to give away.
* Contest Details
This contest ends on April 5th, 2021 and is available to U.S. and Canadian residents only.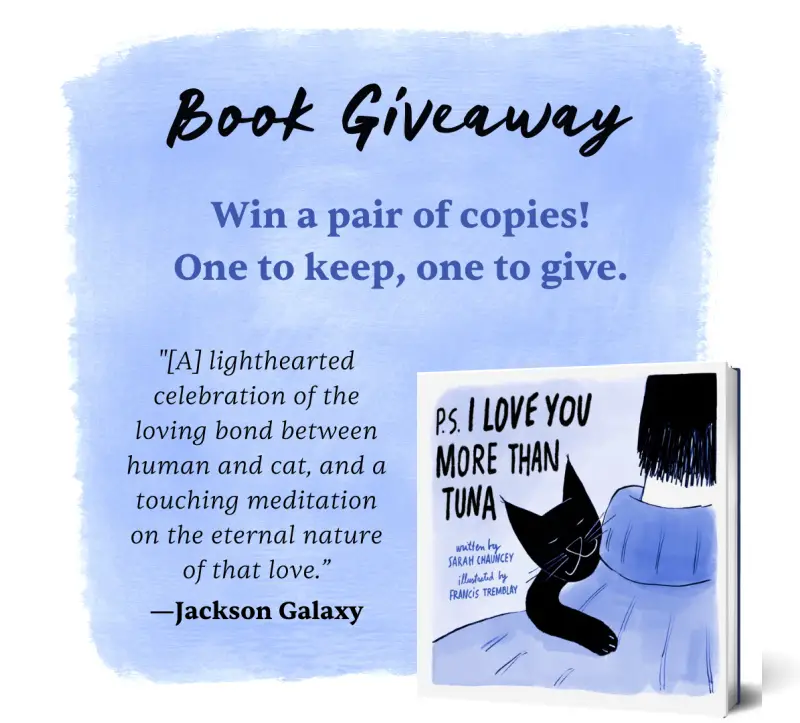 To enter you simply need to submit a comment in our "Leave a Reply" section at the bottom of this page saying:
I would love to WIN two copies of 'P.S. I Love You More Than Tuna' because [enter your reason]
The 5 winners will be chosen from all the correctly submitted entries by the author and contacted by email on or around April 15th, 2021.
Be creative with your entry. Have fun and good luck!
About Sarah (Writer)
Over the past 25 years, Sarah Chauncey has written and edited for nearly every medium. Her professional experience runs the gamut from personal essays and short stories, to entertainment and lifestyle journalism (online and print), academic journals, television writing and production, brand storytelling, ghostwriting online content for celebrities, and more. Her clients have ranged from MTV Networks to NASA, and her writing has appeared in such diverse outlets as EckhartTolle.com, Journal of Community Psychology, Canadian Living and Lambda Rising Book Report (now Lambda Literary Review).
About Francis (Illustrator)
In the 35 years since Francis Tremblay received his Graphic Communications degree at Laval University in Quebec, he has worked continuously as an artist, illustrator, designer and art director. When he's not working on or showing his art, he's drawing original cards and caricatures—or painting, illustrating, and photographing settings from Brooklyn to Madrid for magazines and clients.