On Boxing Day my Android phone began lighting up with unexpected text messages.
Cat facts.  Yup, short, simple, interesting facts about cats.
One random cat fact arriving every 30 minutes.
Annoying?  Not for us!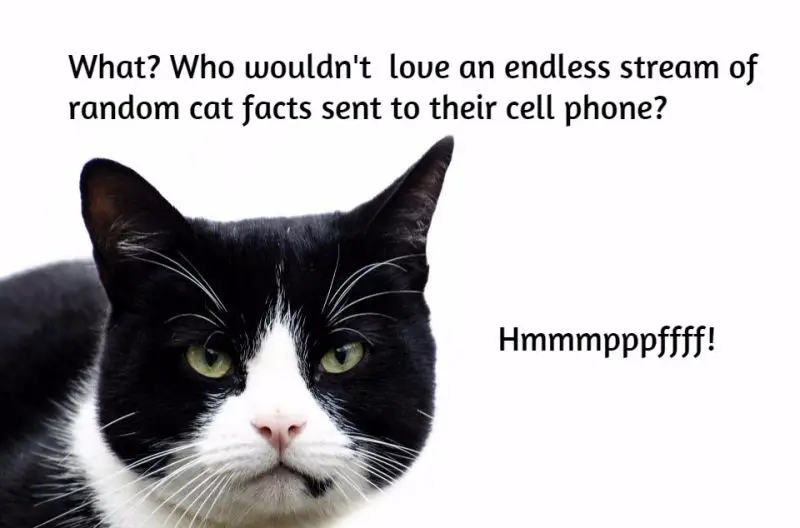 We do run a cat blog so this was actually kinda cool and relevant.
But who was the mystery sender?
The text messages were coming from a Felix Catus. Hmmmm. Didn't sound like a real name but perhaps I signed up to a service and forgot?
Here's an example: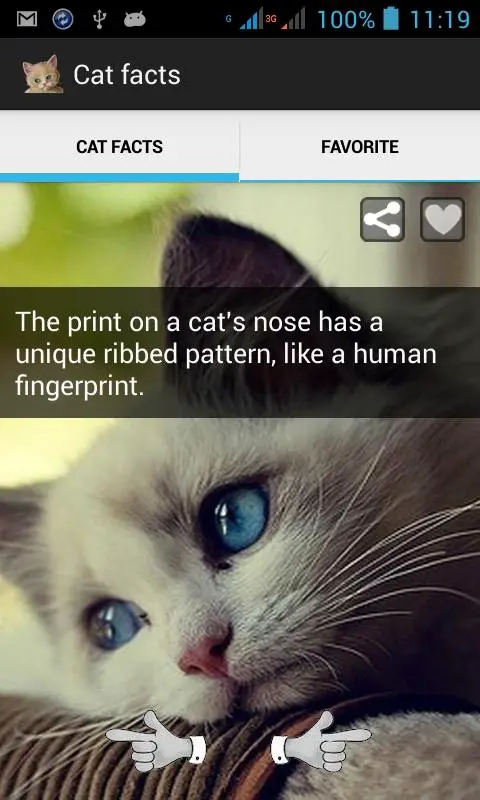 Or, perhaps this was a late Christmas gift from a friend or reader?
Anyway, the texts just kept coming – same name. Different cat fact. But punctually every 30 min.
My cat-like curiosity was piqued.
With a bit of online research and some careful probing, after 48 hrs I found my answer.
The culprit?
My brother-in-law.  Aka Felix Catus.
He thought he'd prank me over the holidays.  Probably payback for the many times I've pranked him.
Anyway, he downloaded an app called CatFacts.  He read reviews saying that this app is the purr-fect way to troll your family or friends (in a fun way).
The app lets you either choose to send these random cat facts from your own number (this is free), or from an anonymous number, but this costs credits. You get five credits to start, which are good for one fact each, then you need to pay for more using in-app purchase. There are different rates, starting at 99 cents for 25 credits. So depending on how serious the purchaser is, he or she can keep the fact stream (aka prank) going for as long as they are willing to pay. And you can also choose to send dog or sloth facts too.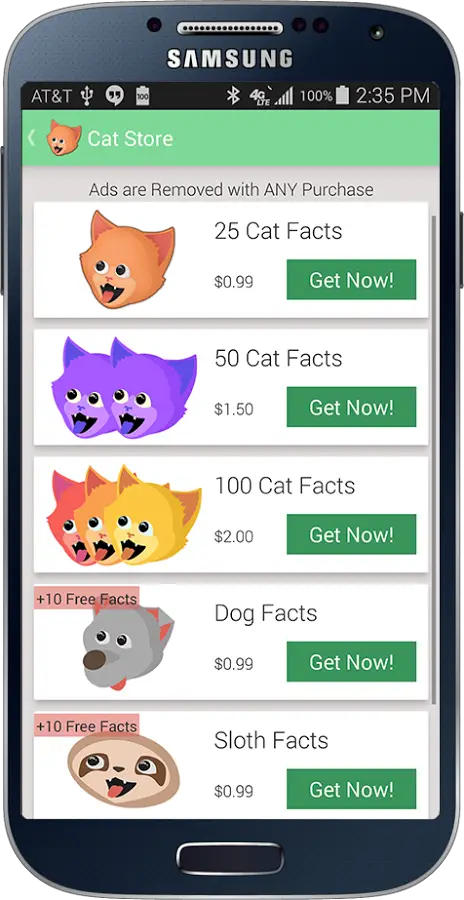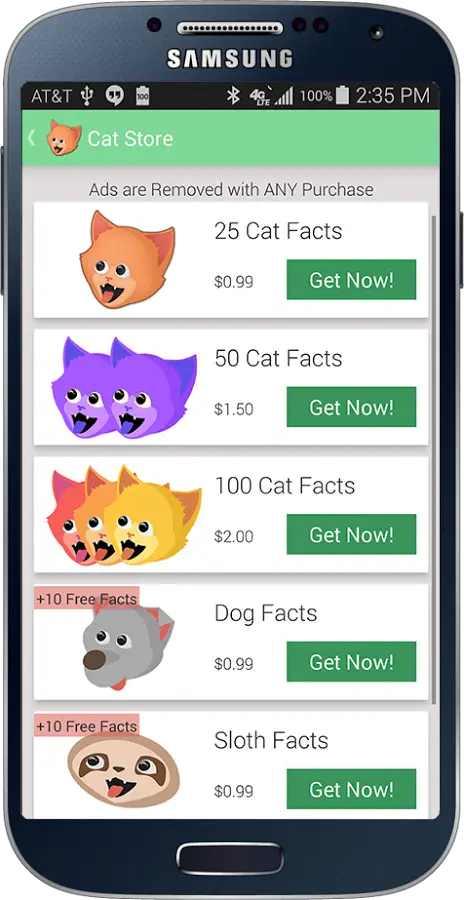 You don't even have to make an effort at sending this stream of cat texts every day, as you can schedule the app to send them out automatically.
A bit of history will help to understand the inspiration for this app.
**Warning, you may laugh uncontrollably when reading the original prank text message screenshots on the next page.