One Boxing Day my Android phone began lighting up with unexpected text messages.
Cat facts.  Yup, short, simple, interesting facts about cats.
One random cat fact arriving every 30 minutes.
Annoying?  Not for us!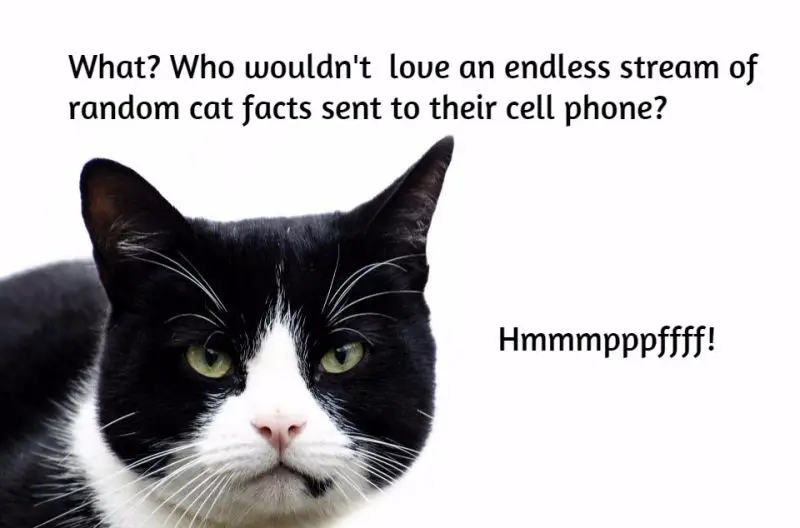 We do run a cat blog so this was actually kinda cool and relevant.
But who was the mystery sender?
The text messages were coming from a Felix Catus. Hmmmm. Didn't sound like a real name but perhaps I signed up to a service and forgot?
Here's an example: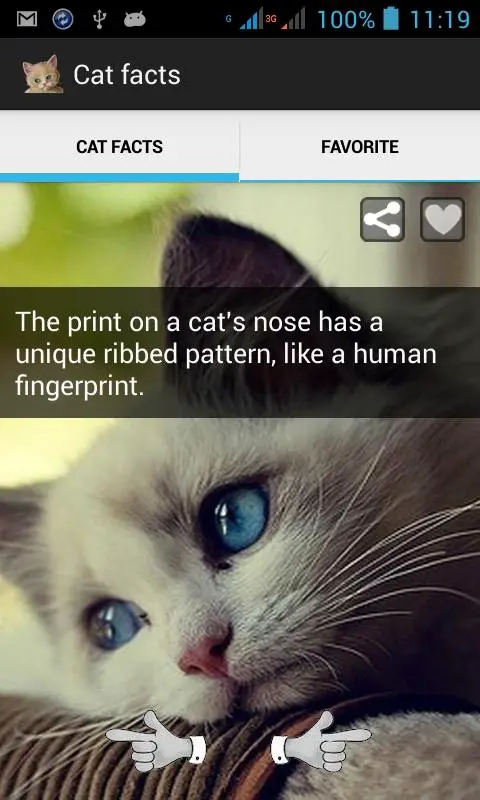 Or, perhaps this was a late Christmas gift from a friend or reader?
Anyway, the texts just kept coming – same name. Different cat fact. But punctually every 30 min.
My cat-like curiosity was piqued.
With a bit of online research and some careful probing, after 48 hrs I found my answer.
The culprit?
My brother-in-law.  Aka Felix Catus.
He thought he'd prank me over the holidays.  Probably payback for the many times I've pranked him.
Anyway, he downloaded an app called CatFacts.  He read reviews saying that this app is the purr-fect way to troll your family or friends (in a fun way).
The app lets you either choose to send these random cat facts from your own number (this is free), or from an anonymous number, but this costs credits. You get five credits to start, which are good for one fact each, then you need to pay for more using in-app purchase. There are different rates, starting at 99 cents for 25 credits. So depending on how serious the purchaser is, he or she can keep the fact stream (aka prank) going for as long as they are willing to pay. And you can also choose to send dog or sloth facts too.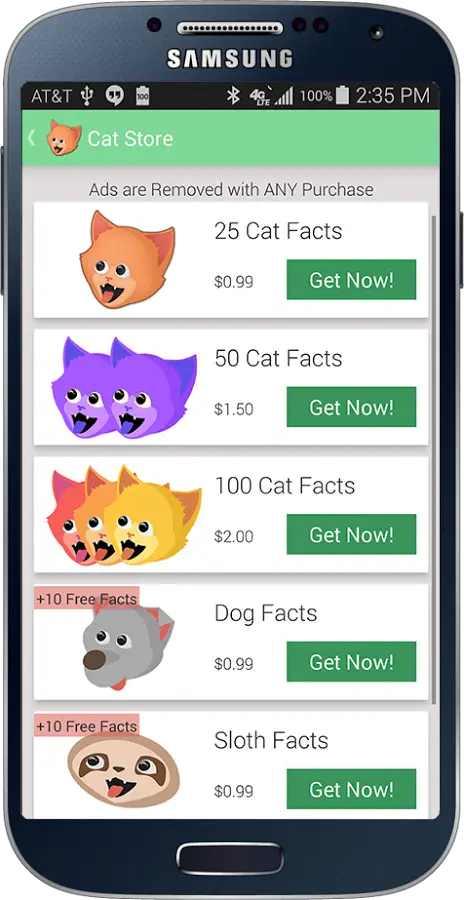 You don't even have to make an effort at sending this stream of cat texts every day, as you can schedule the app to send them out automatically.
A bit of history will help to understand the inspiration for this app.
The original prank happened in 2012 which inspired the development of CatFacts.  Back then, a Reddit user decided to pull a prank on her teenage cousin, who had posted on Facebook that he was bored and shared his phone number as a plea for entertainment. What followed is the stuff of internet legend.
He began receiving a series of texts purporting to be from an SMS service called "Cat Facts" that would deliver fun daily facts about cats every hour. The younger cousin of course, never signed up for such a thing, and the reactions and his attempts to unsubscribe made for cringe-worthy entertainment.
In the screenshots below, you can see the prank's victim go from confused to frustrated to downright angry as he can't seem to figure out how to get the texts to stop, despite following the prompts to unsubscribe, sometimes involving typing in long strings of numbers.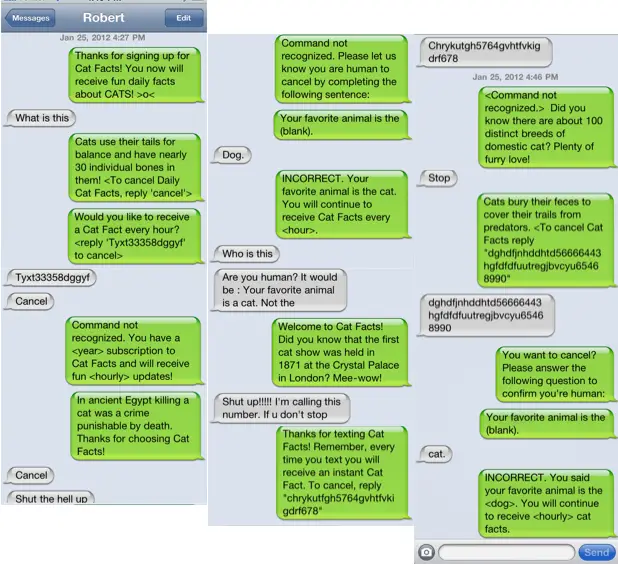 In the meantime, cat facts like this were being sent to his phone:  Welcome to Cat Facts! Did you know that the first cat show was held in 1871 at the Crystal Palace in London? Meow!
And from this simple prank was born the idea to create the CatFacts app.  Of course, user guidelines mean that there are less frustrating ways to unsubscribe, but it's still a pretty clever concept.
It turns out that my prankster had it set to run out of funds by New Year's Day and I now miss my perpetual stream of cat facts.
Most apps are about enhancing productivity or making it easier to achieve daily tasks. Others are just about annoying your friends. CatFacts has all four paws firmly planted in the latter camp.  CatFacts is an Android app, available for download in the Google Play Store.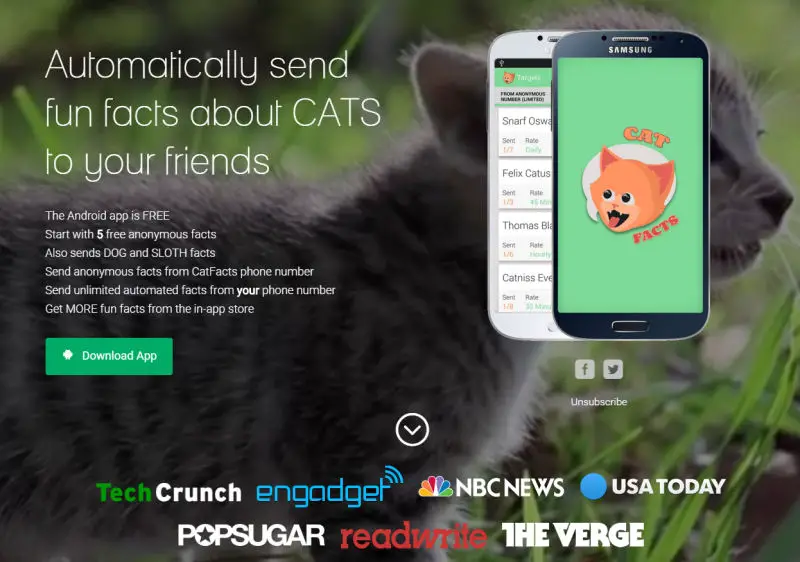 It's free to download, and the app lets you send unlimited automated cat facts to friends using your phone number, or upwards of five from an anonymous CatFacts number. Here's the link: https://www.catfacts.co/
And to close out this post, a cat fact => Did you know that cats make more than 100 different sounds, whereas dogs make only around 10.  
Be sure to check out Fact Retriever for plenty more interesting facts.