Ever wondered what really happens at a Cat Show?  If so, you'll love this 1 hour and 15 minute documentary called 'Catwalk: Tales From the Cat Show Circuit'.
It's a whimsical look into the competitive cat show circuit, and of course the fabulous felines behind it!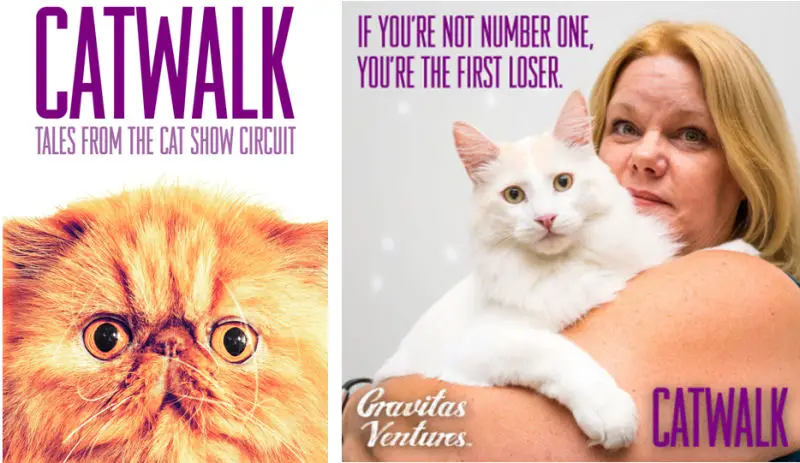 You'll meet Oh La La, a prize-winning pedigreed Persian cat. Her owner, Shirley, is determined to take 'La' for one more victory lap on the Cat Show circuit. Standing in the way is the fiercely competitive Kim, who is spending thousands campaigning Bobby, her Turkish Angora, for the big prize.
These two "Cat Fanciers" are at the center of this film, a raucous journey to the heart of one of the animal world's most colorful sub-cultures – competitive cat showing.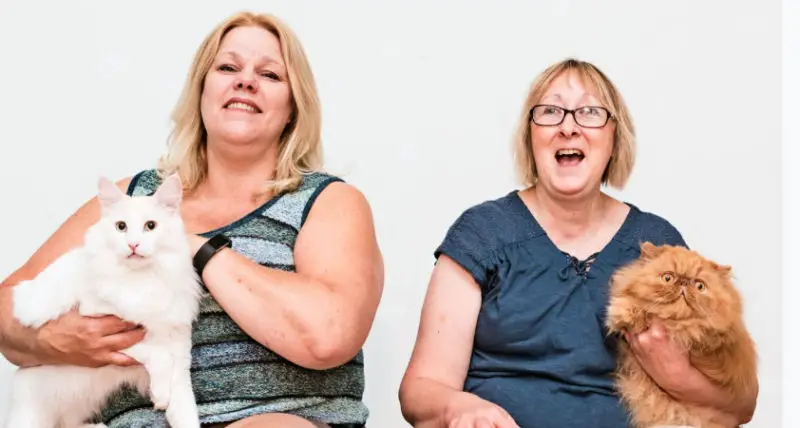 In the end, dreams will be made, hopes will be crushed, and cats will be groomed. Cat showing may seem fluffy at first, but it's one tough gig. As Kim notes, "If you're not number one, you're the first loser. " Catwalk is a lively coterie of curious characters and all-star felines clawing their way from contest to contest.
It's a story of impassioned personalities and intense rivalries, packed with pathos, humor and ultimately, redemption. And did we mention cats?
Enjoy this teaser video clip:
The film follows a group of contrasting personalities (judges and competitors) through the climax and conclusion of a season on Canada's competitive cat show circuit. What are their hopes, their dreams, and their motivations? You'll see them through the preparation, the build up to the excitement of the show and the final triumph or 'cat-astrophe'.
For more information on how to access this film please check out the Cat Walk IG feed at @catwalkdocumentary or their Facebook page at facebook.com/catwalkdoc.
Feline the drama yet?  >^..^<