BELLA LOKA are an indie electronic pop duo based in Camden Town, London and feature the very talented Tea and David Boothby.  The duo recently completed recording their debut album at the famous Abbey Road Studios and we had the pleasure to speak with David about their new video called Honey B.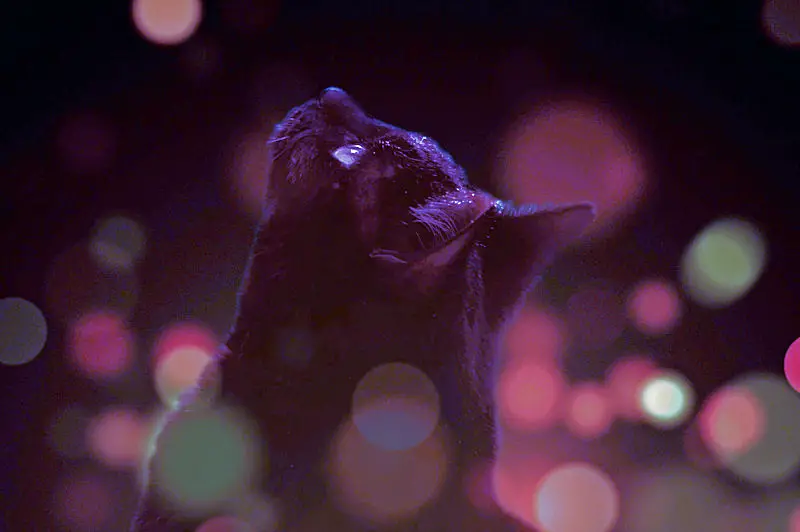 Tea is depicted in the music video Honey B as a hippie druid at a festival, with the power to conjure into reality the fire-dancers, big wheels, fireworks and magic of the festival from a teepee in a field on the site. The video tells the story of a stray cat (Skippy) who wanders into her tent, goes off to explore the festival site, before being wooed back at the end.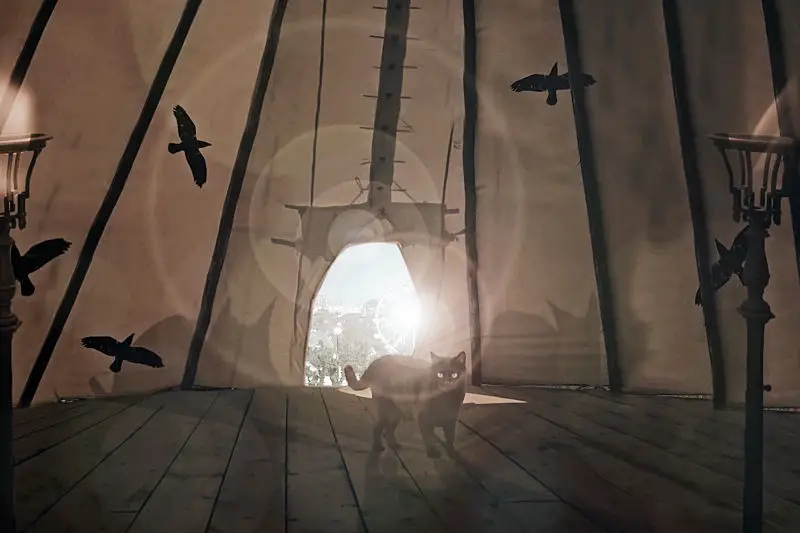 Tea Boothby produced the video herself, and the starring feline is guitarist David Boothby's parents' cat Skippy, who was awesome to direct for the day filming against green screen and in the garden. David shared these behind the scenes shots of Tea and Skippy.
We've always had a soft spot for black cats so when we heard about Honey B we just had to share it!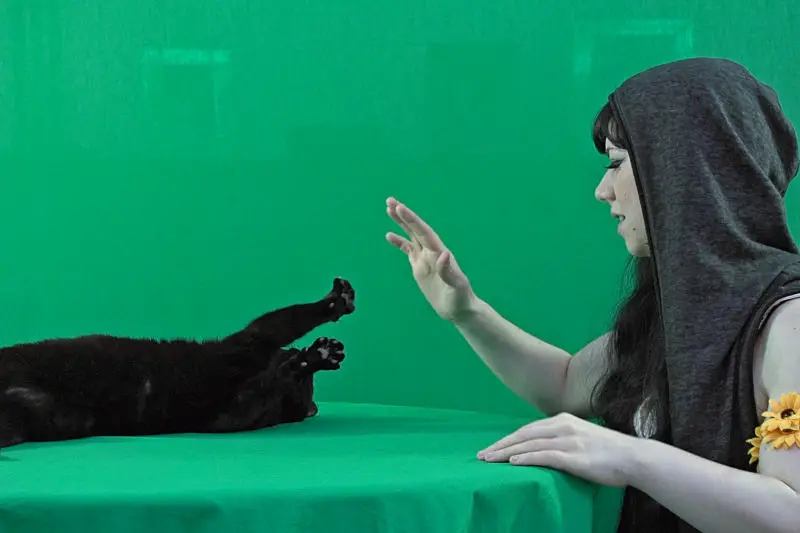 Skippy and Tea obviously see eye to eye on the set!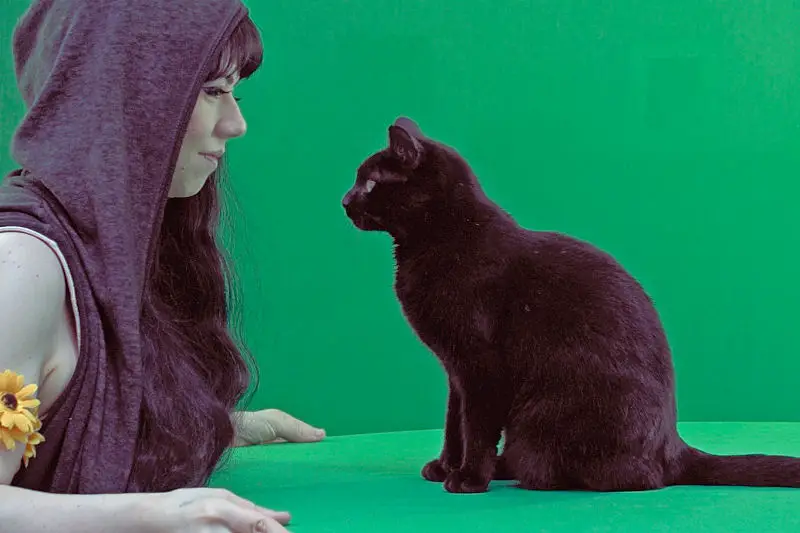 [clickToTweet tweet="Could Skippy be Hollywood's newest feline phenom?" quote="Could Skippy be Hollywood's newest feline phenom?"]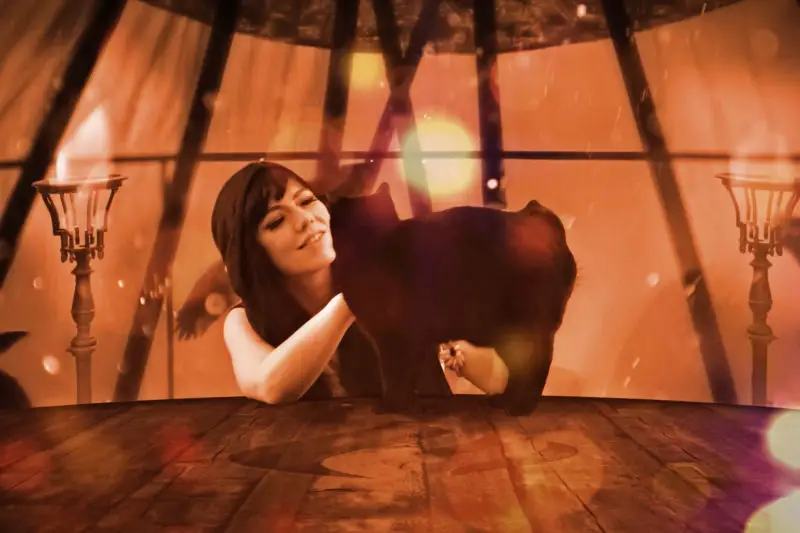 With effortless grace and poise, Skippy makes it look easy…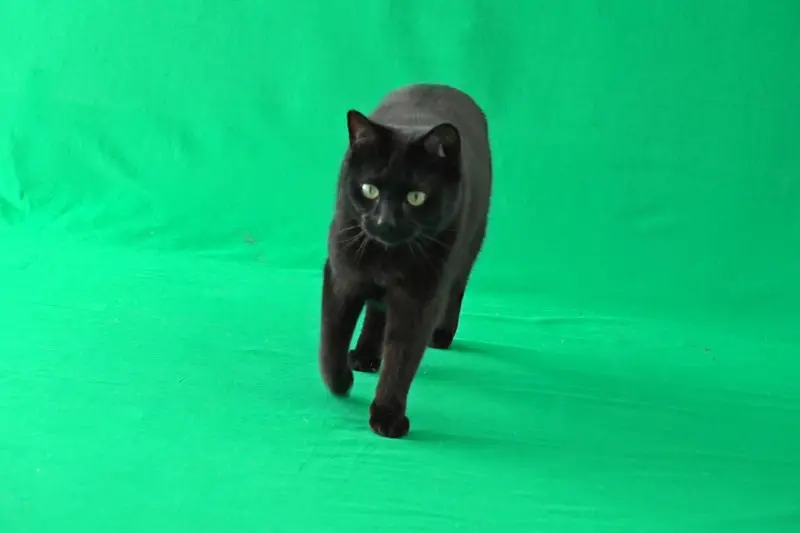 It certainly looks like Skippy enjoyed herself as the celebrity feline performing flawlessly in front of the green screen.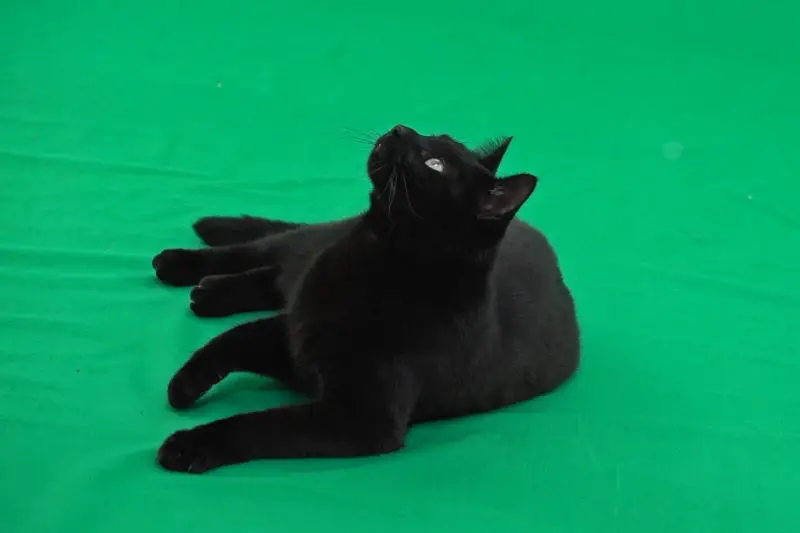 Tea and David's debut album "The Light, the Mud & the Dark" is expected later in 2016.  Be sure to check them out here: BELLA LOKA
And as for Skippy…she has left for Hollywood to pursue her true passion.  Rumor has it that she is now in talks with the folks at Disney for a starring role in a very hush-hush upcoming blockbuster cat movie!  Skippy's mewment of fame could be imminent!
Save
Save
Save
Save
Save
Save
Save
Save
Save
Save
Save
Save
Save
Save
Save
Save
Save
Save
Save
Save
Save
Save
Save
Save