The Meow:
Generally, a meowing cat wants something—attention or food or perhaps access to a room. Sometimes though, meows simply serve as a "welcome home" salutation. There are lots of variations: a short, soft-spoken "mew" is your cat's way of saying "hello", how are you? A loud and drawn-out "meo-o-o-o-ow" is usually a demand for food or attention. The frequency of meowing is also an indicator of a cat's frame of mind; multiple meows in a row mean 'hey, pay attention to me!'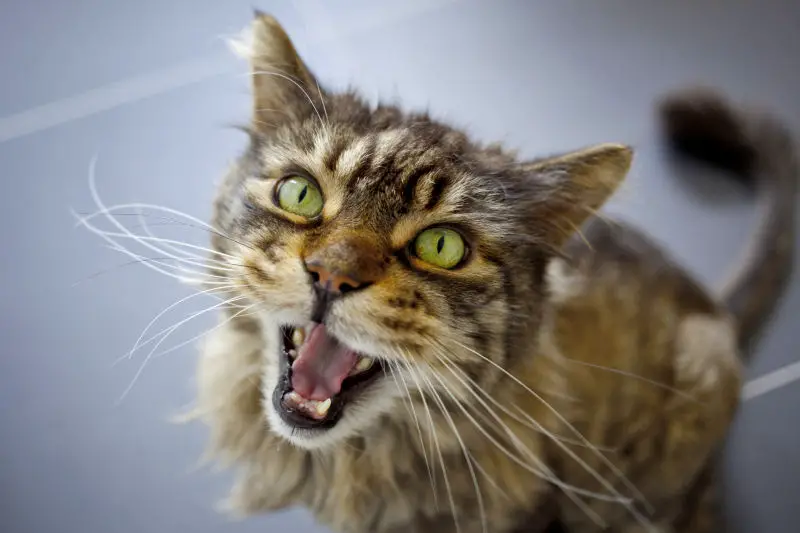 Sometimes, a meow can signify illness or even loneliness. Older cats often meow more because of failing senses or due to anxiety over not being as nimble as before. In younger cats, the meow often gets shortened to an interrogative "mew?"
A longer, more plaintive "meowww" can indicate worry, annoyance, or objection to something. This type will often have a throatier quality to it, almost as if kitty is saying, "oh, come on."  If they exhibit incessant meowing, this might be caused by an illness or injury.  If you suspect this, consider a trip to the vet.
Next up…the Ears…