There's an overwhelming sense of camaraderie among complete strangers no doubt induced by the common love of our feline friends.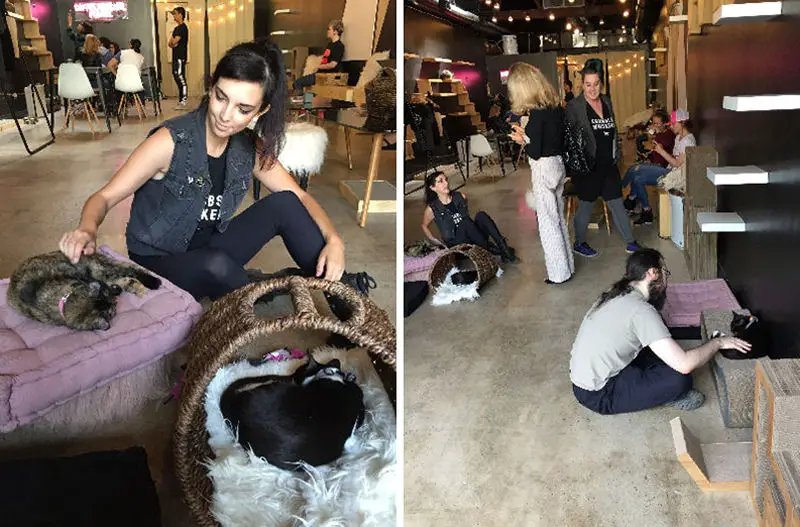 And everyone had an ear-to-ear perma-smile on their face.  How clawsome is that!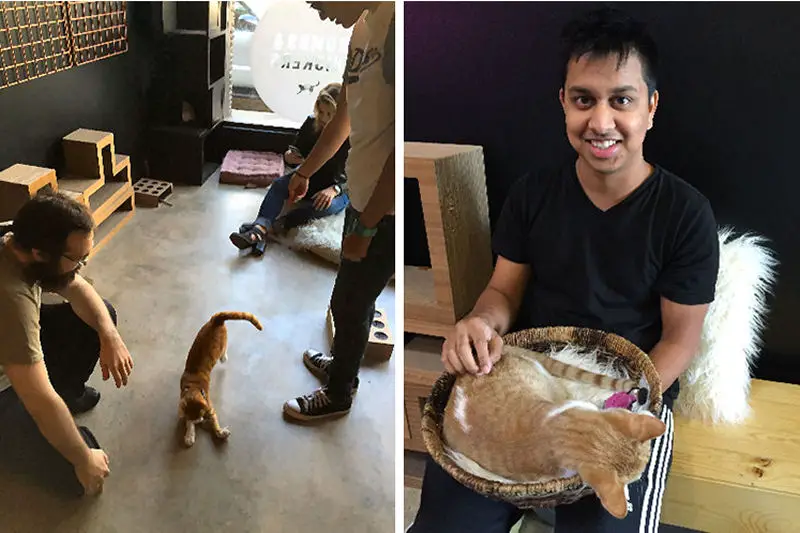 The cats certainly enjoyed the attention and you could tell that they felt right at home here.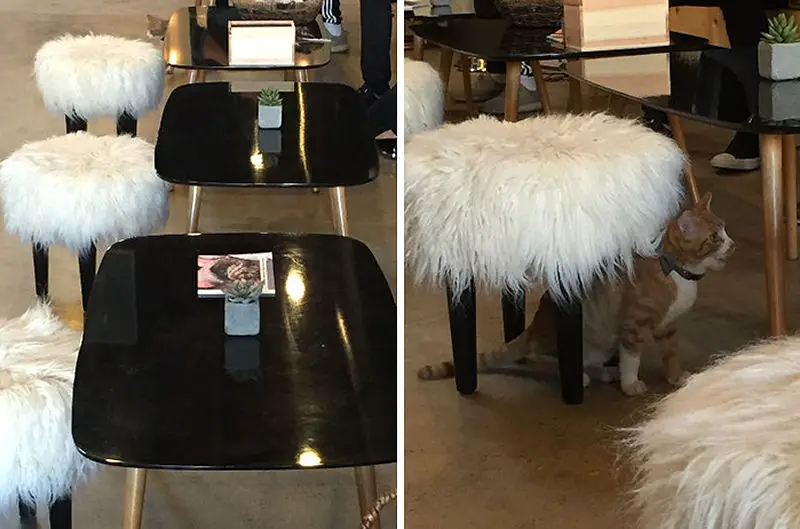 Some would actively engage and show off their hunting skills, while others calmly relaxed and watched the action.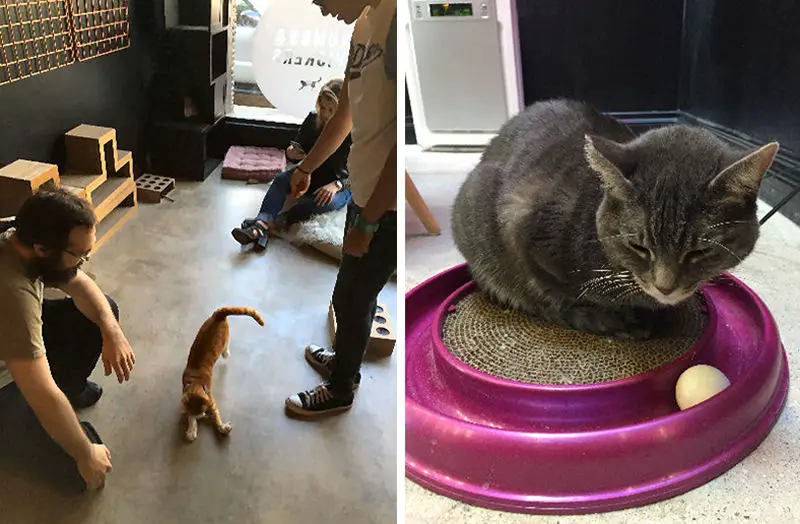 There's just something oh so soothing and peaceful about a sleeping kitty.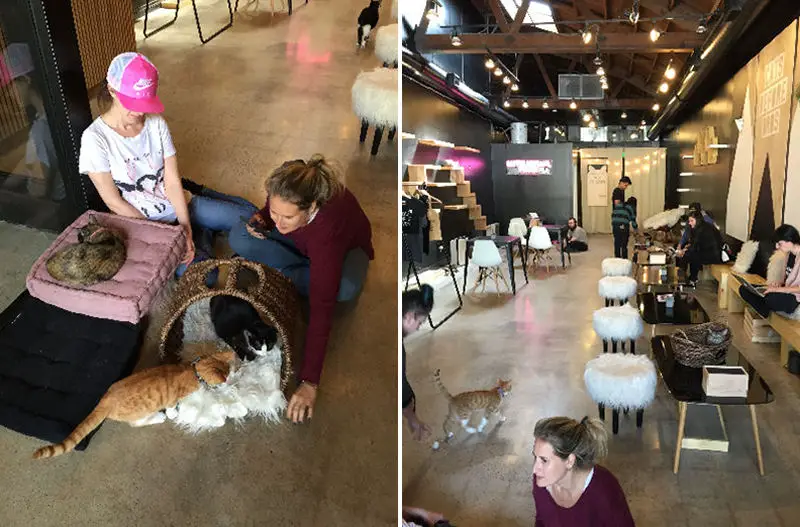 [clickToTweet tweet="LA's New Cat Cafe (Crumbs & Whiskers) is Meowvelous!" quote="LA's New Cat Cafe (Crumbs & Whiskers) is Meowvelous!"]
The cats even have a sense of humor with their own signs written just for us!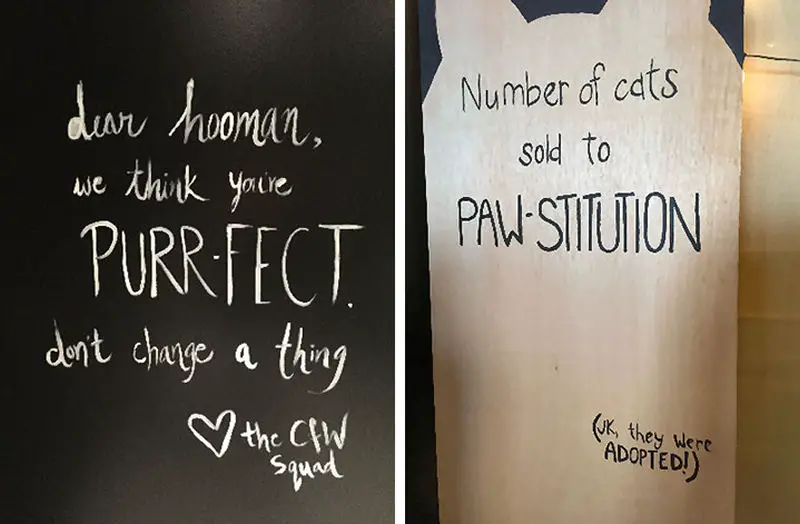 And no visit would be complete without some feline fashion apparel available for purchase.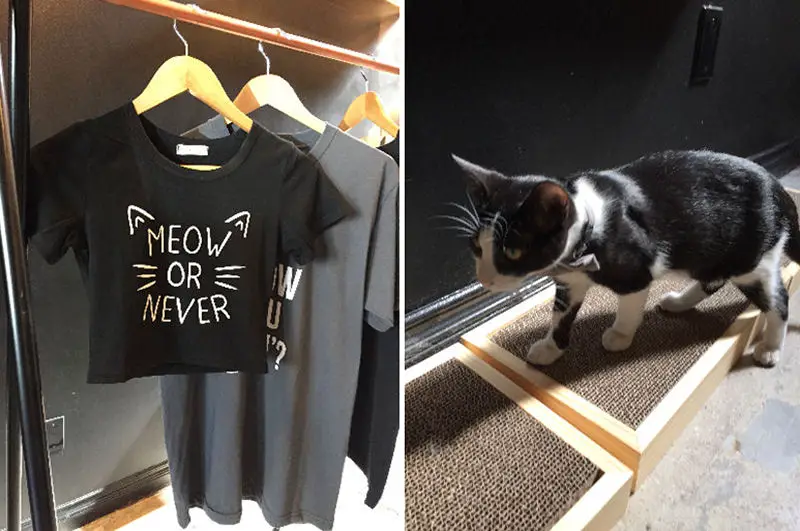 Of course a cat themed coffee mug is another ideal memento of your visit.  Speaking of coffee…health regulations don't allow food or drinks to be prepared in the same place as the cats.  When customers order a coffee/tea or a snack, it is delivered by Crumbs and Whisker's partner cafe called Open Space. We had lattes and they were delicious!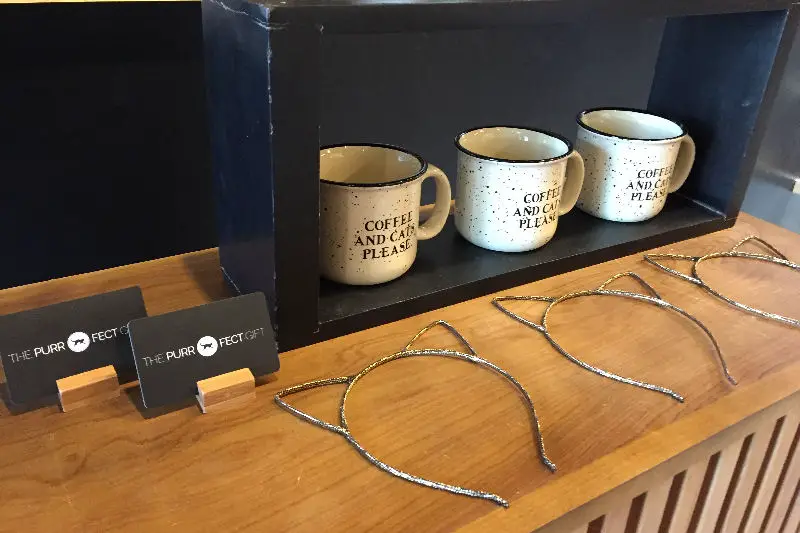 Of course everything tastes better when surrounded by cuddly kitties.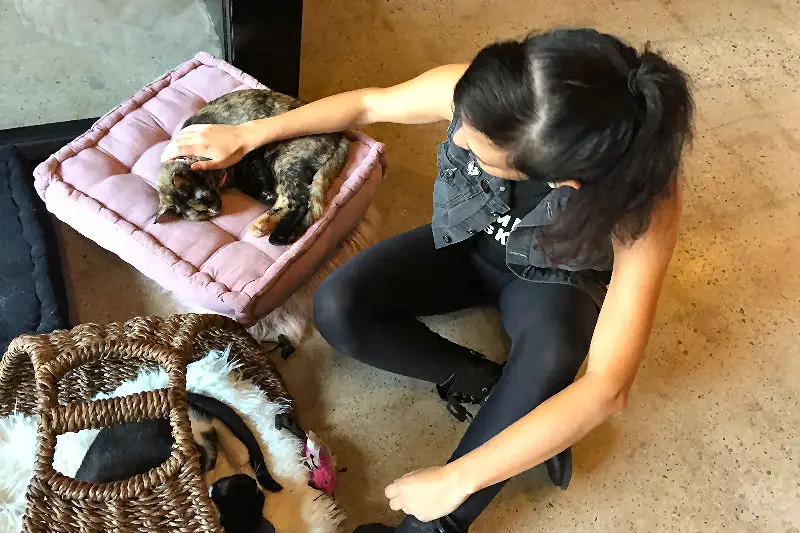 And clearly they don't mind the attention.
The visitors seem equally happy when the cats engage with them.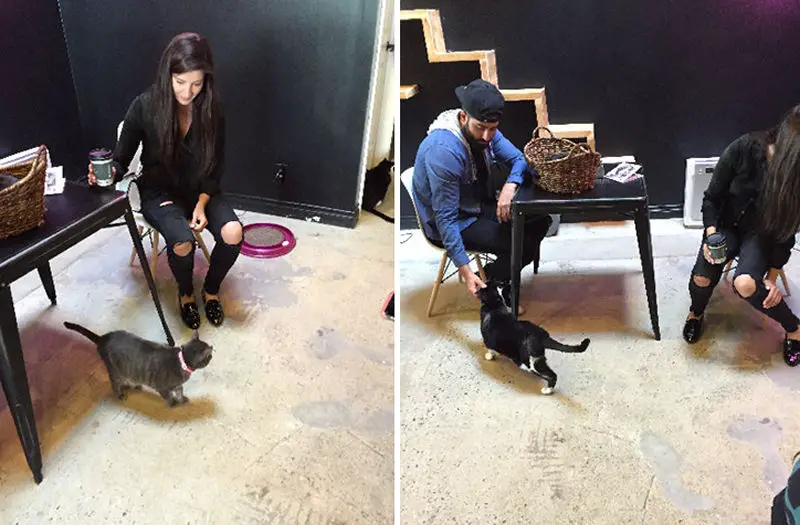 And now, if you feel like seeing some of the furry residents up close and personal check out the photo gallery on next page=>