Here's a holiday contest sure to make you smile … from Cats Paw Books comes a Christmas story like no other: WRECK THE HALLS: 12 Bad Cats Celebrate Christmas. This delicious little holiday book is full of cat humor and gorgeous photos. Best of all you could WIN a copy! (contest details below).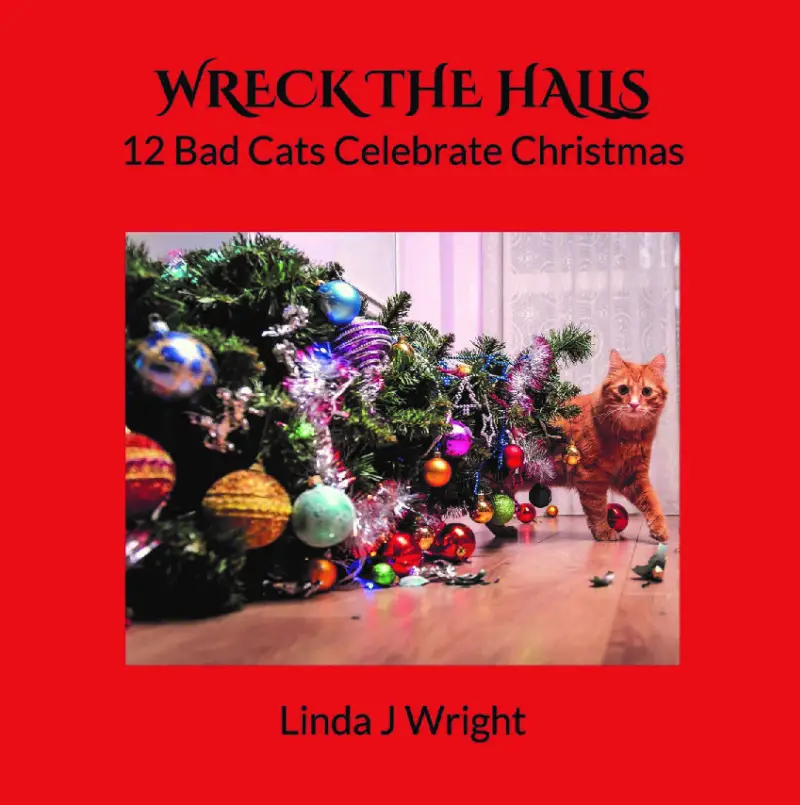 A passel of frolicsome felines led by the notorious Apple Brothers (Pippin, Macintosh and Fuji), wreaks havoc in their owner's house as they topple the Christmas tree, delete the Christmas card file, sabotage shortbread cooking-making, hide nativity ornaments . . . and more. Sound familiar?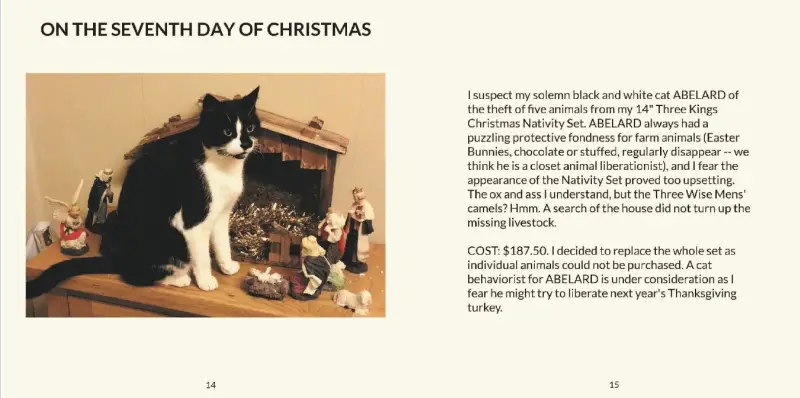 Will all eventually be well? You'll have to read the book to find out!
On that note, we're excited to announce that five lucky Purrington Post readers will each WIN their very own signed copy of WRECK THE HALLS.
* Contest Details
This contest ends on November 30th, 2022 and is available to U.S. residents only. To enter you simply need to submit a comment in our "Leave a Reply" section at the bottom of this page saying:
My cat(s) names are [enter your cats names] and when it comes to holiday decorations at home my biggest concern is [enter your answer]
The 5 winners will be chosen from all the correctly submitted entries by the author and contacted by email on or around December 2nd, 2022. Have fun with your entry. Be creative and good luck!
Disclosure: Please note that by entering this contest entrants agreed that their email address will be made available to the book author. This post is a paid promotional placement.
For more hissterical feline humor be sure to check out www.catspawbooks.com.