This 2-level hideout from Catit offers the purrfect lookout point for any cat. The romantic cottage style design with cat-shaped decorations and comfortable cushions is great for lounging and napping.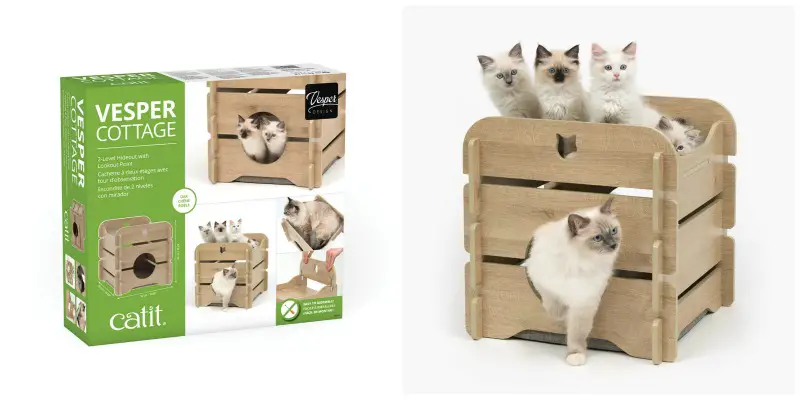 The Vesper Cottage is a cubical piece of cat furniture with a snug hideout at the bottom and a lookout point on top. The hideout at the bottom has two entrances so your cat won't feel cornered and comes in two colors: oak and white.
Both the hideout and the lookout are equipped with soft, padded cushions for your cat to relax on.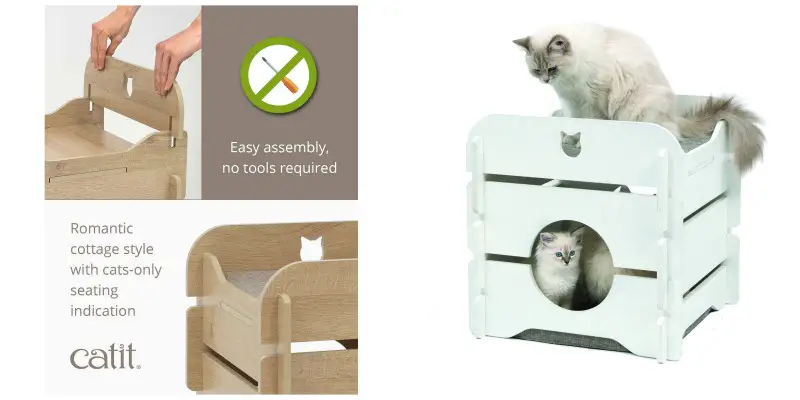 The Catit team were kind enough to offer 2 Vesper Cottages for two lucky Purrington Post readers to WIN!
* Contest Now Closed
This contest ended on March 15th, 2019 and was available to US residents only. To enter you needed to submit a comment in our "Leave a Reply" section at the bottom of this page saying:
My cat's name is [insert your cat's name] and he/she would love to WIN a Catit Vesper Cottage because [your cat's reason]
The 2 winners were chosen from all the correctly submitted entries and contacted by email.
You can read more about Catit's Vesper Cottage here => https://usa.catit.com/shop/vesper-cottage-oak/.