Long time readers will know that we're big fans of catios … read more in our article "The Moral Case for Catios". Often the installation of an exterior catio can be prohibitive financially and near impossible for those in rental homes or apartments. Imagine how excited were to find a product ideal for these situations.
Introducing the PETSMATIG Wire Cat Cage with 3 adjustable platforms and 3 ladders, a removable hammock, pull-out bottom tray, and attachable wheel casters with brakes. This spacious, foldable metal cat playpen offers plenty of room to relax for 1 to 2 cats.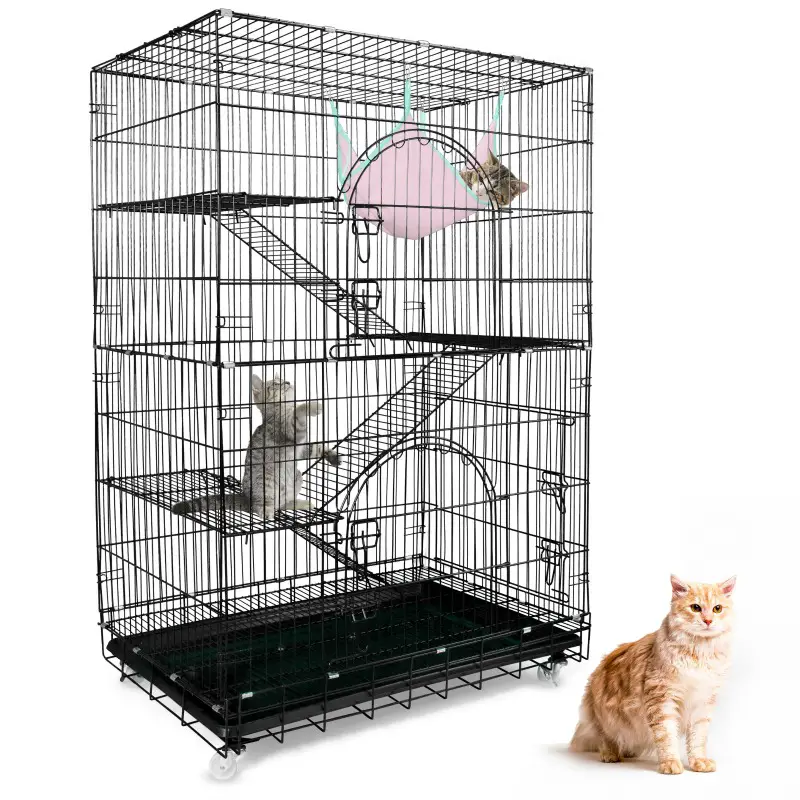 The bottom leak-proof pull-out tray is made of a sturdy thick black plastic and slides out for quick cleaning. Easy to assemble (best set up with 2 people), the PETSMATIG Cat Cage comes with concise, clear instructions and requires no added tools.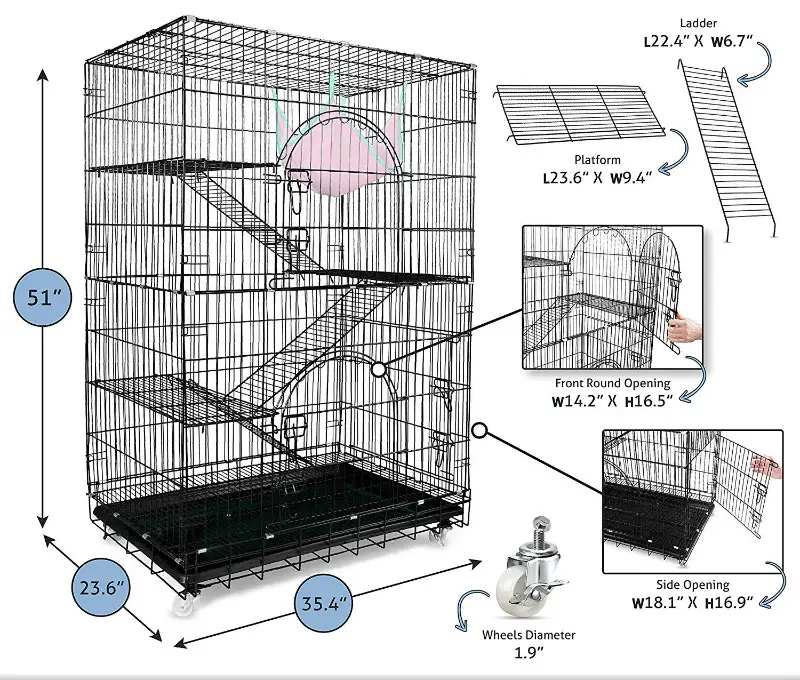 The fact that it's easily maneuverable makes it ideal for so many purposes – a mobile catio, a safe haven from foot traffic if moving or hosting a party, a temporary housing for those of us who do fostering, etc..
We imagine a host of other practical applications especially for those with multi-animal households.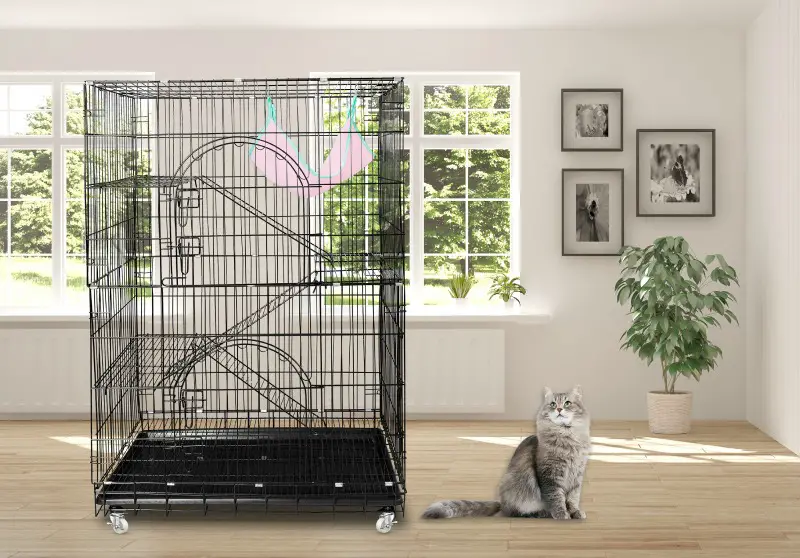 Good News – our pals at PETSMATIG were kind enough to offer us one of these impressive cages for 1 lucky Purrington Post reader to WIN!
Bonus – each cage also comes with a pair of grooming gloves!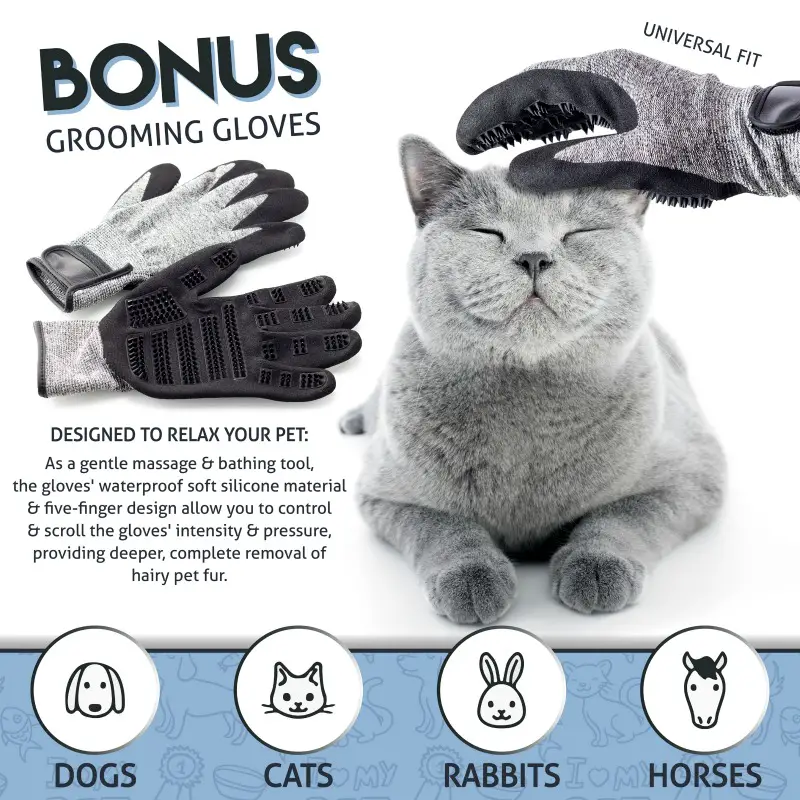 * Contest Now Closed
This contest ended on Nov. 29th, 2019 and was available to US residents only. To enter you simply needed to submit a comment in our "Leave a Reply" section at the bottom of this page saying:
My cat's name is [insert your cat's name] and our family could sure use a PETSMATIG Wire Cat Cage because [insert your reason]
The lucky winner was chosen by the PETSMATIG team from all the correctly submitted entries, and contacted by email.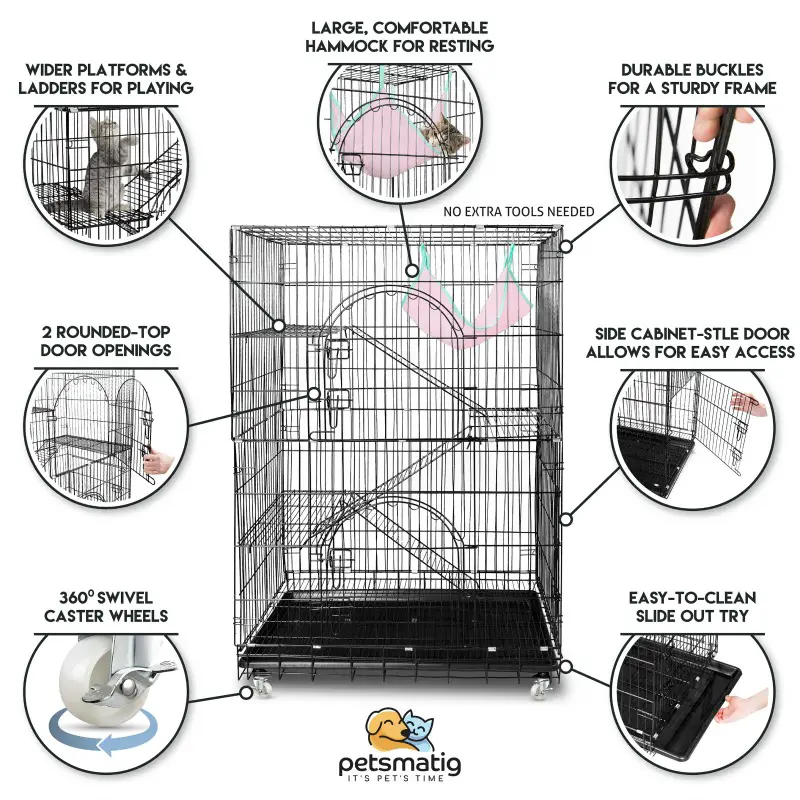 To learn more about the PETSMATIG Wire Cat Cage click here. To purchase go to their Amazon site here.