One of the most frequent complaints we hear from cat owners is the frustration of dealing with litter. The smell, the mess, the inconvenience. If you can relate we've got great news for you!
Here's a way to dramatically simplify the process and reduce the aggravation … introducing Kitty Poo Club.
KPC (Kitty Poo Club) is a subscription based service offering the most convenient monthly litter box ever. You'll receive a new litter box every month, pre-filled with odor-destroying litter of your choice from multiple litter options.  * You could WIN a 3-month supply of litter and box (contest details below).

Their patented box and revolutionary litter options set the standard for convenience and simplicity. Imagine less time cleaning and more time together!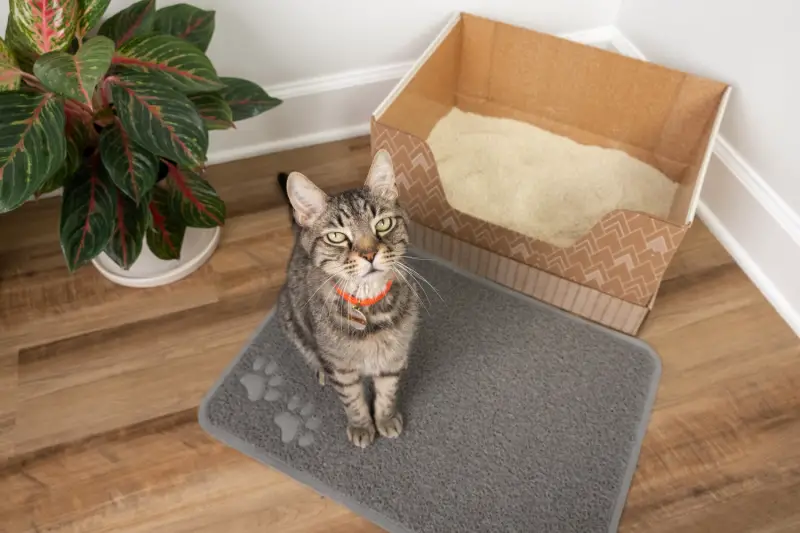 Best part? It all costs less than one bag of subscription litter from leading competitors and they even include FREE shipping! Starting at $25.99 per month, you'll receive a new box and a bag of your preferred litter. Talk about worry free ease of mind.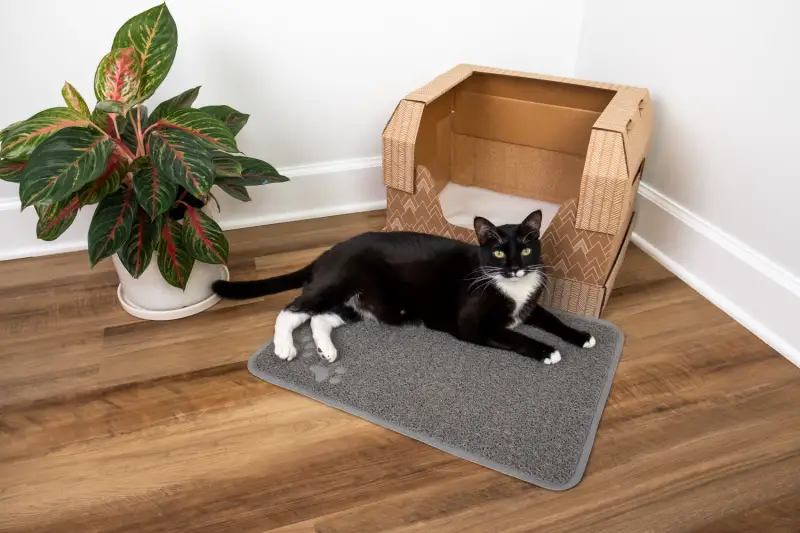 As noted earlier you even get to choose from any of their premium litter types, and easily switch anytime. Choice of litter options include: fine-grain silica, regular silica, organic soy, and clay.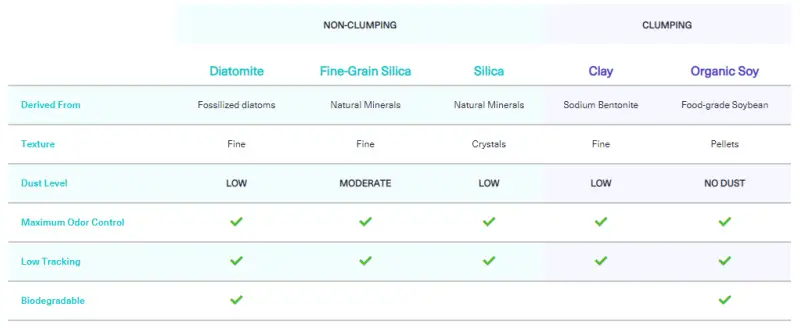 All of the KPC litters are free of scents, dyes, and chemicals, and most importantly safe for your pets and home.
If you have questions about what to order, their dedicated team of customer service professionals is quick to respond, eager to help, and committed to excellence in customer support.

Kitty Poo Club's patented, eco-friendly litter boxes are made from recycled materials and can be recycled themselves at the end of each month. Each box is leakproof and built to last a full 30 days for a single cat.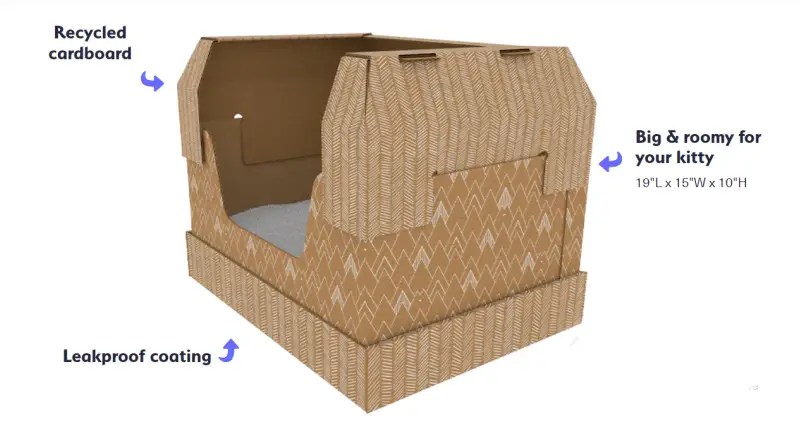 Not meant to be hidden, these boxes are designed to be attractive wherever you put them. Got your interest piqued yet?
We're excited to announce that Kitty Poo Club kindly offered us 2 x (3-month supply of litter and box) for up to a 2 cat household that two lucky Purrington Post readers will WIN.
* Contest Details
This contest ends on April 22nd, 2022 and is available to U.S. residents only. To enter you simply need to submit a comment in our "Leave a Reply" section at the bottom of this page saying:
My cats names are [names of your cats] and we would love to win a 3-month supply of litter & box from Kitty Poo Club because [your answer]
The 2 winners will be chosen by the Kitty Poo Club team team from all the correctly submitted entries and contacted by email on or around April 29th, 2022. Have fun with your entry and of course, GOOD LUCK!
Disclosure: Please note that by entering this contest entrants agree that their email address will be made available to Kitty Poo Club. This post is a paid promotional placement.
Learn more about Kitty Poo Club.
Bonus offer: Get a 25% discount off your first litter order using the vanity code PURR25 at checkout. Order here.