Introducing Wicked Ball – the world's first automatic interactive 'smart toy' aimed at keeping your cat active and engaged, especially when you're not home.
Designed and manufactured by Cheerble (the company who make the wildly successful dog toy 'Wickedbone'), the recent launch of Wicked Ball is taking pet owners by storm.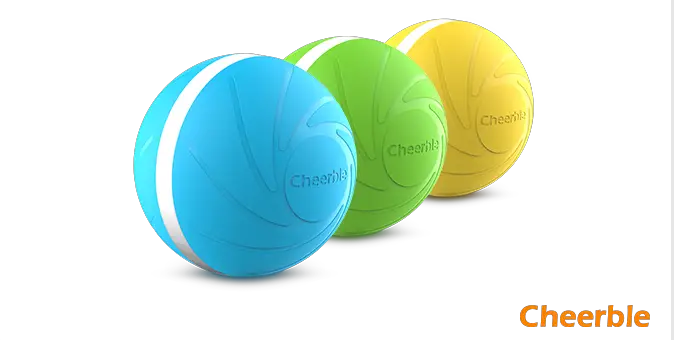 This clever smart ball is designed to end pet boredom and separation anxiety by offering your pet a fun, interactive experience and of course needed exercise to stimulate them when we're not around.
Wicked Ball ball is a moving, jumping and chewable toy that cats (and dogs) can play with and is designed to keep them busy and entertained all day long.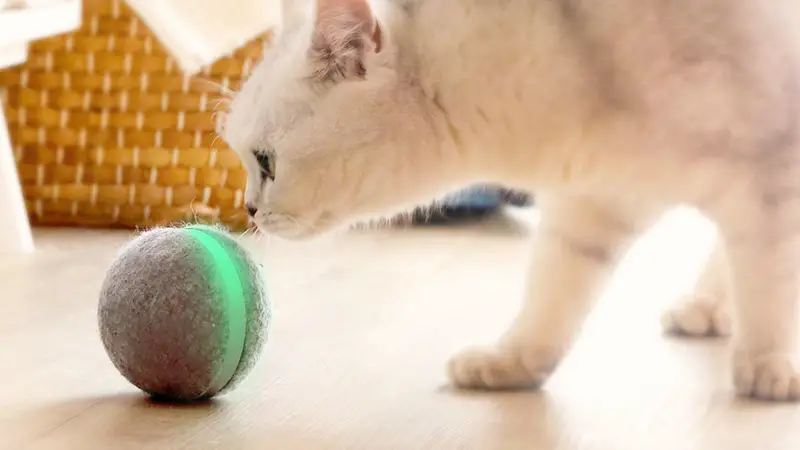 Here's a list of the features it offers:
. 100% automatic
. 3 reaction modes – gentle, active and normal
. Intelligent companion mode
. Snack reward system
. Waterproof
. Washable
. Obstacle avoidance system
. Durable and safe for your pet
. No app required
It's like having your very own cat sitter. See it in action in the following video:
This little ball packs a lot of high tech punch – for you technophiles out there, Wicked Ball uses the ARM Cortex-M0 processor for complex algorithms, a high performance 6-axis mems motion-tracking device for touch sensing, and high torque DC motors for implementing algorithms and motion.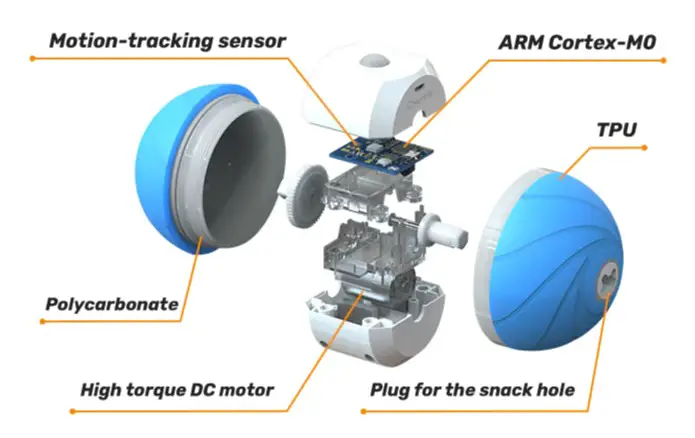 For the technophobe, suffice it to say that's this is one clever interactive toy. So much so that it can detect your cat's touch, bites and even movement which it then processes to decide what type of motion to use to best capture their attention and keep them stimulated and engaged.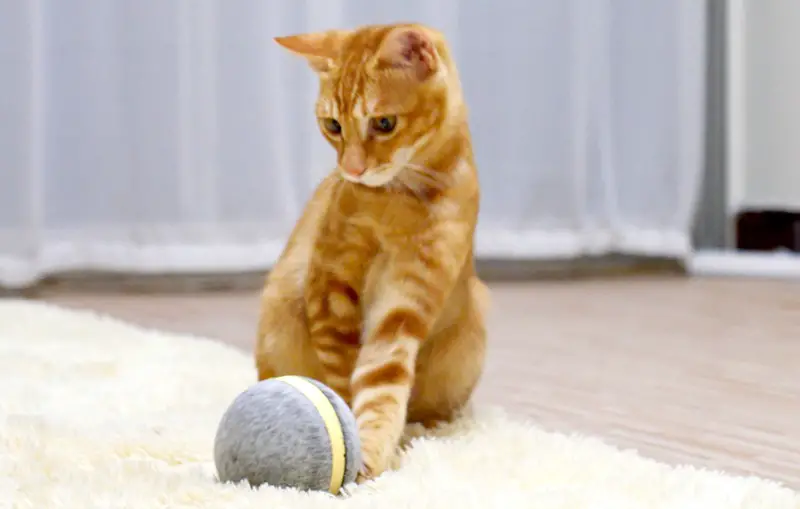 Set up and turning it on is simple … here's all that you do: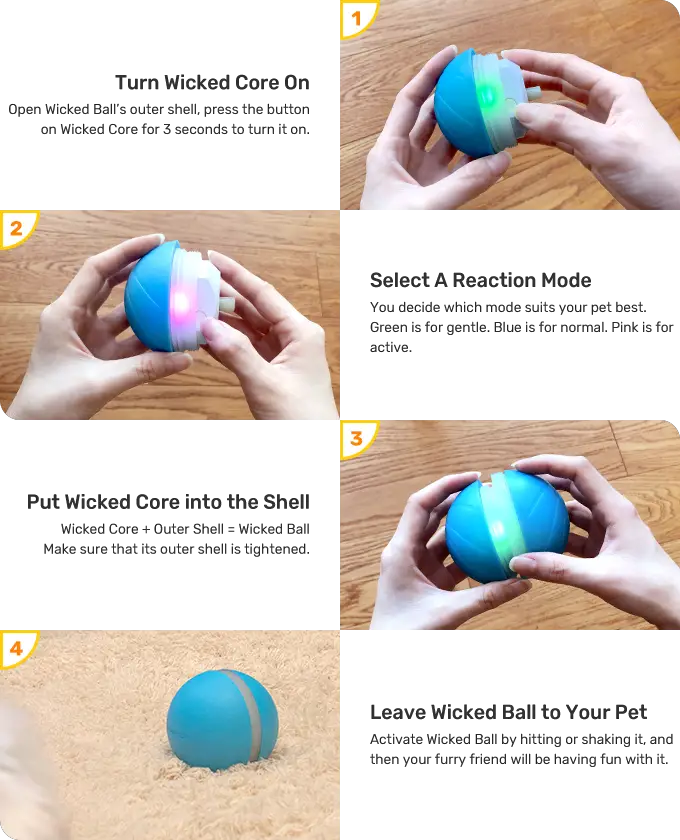 Of key importance to all pet owners is safety and it's carefully built in. When you open the outer shell, Wicked Ball will stop running immediately, making it safe and secure for both you and your cat.
Also, all the materials used in the product are safe for cats to chew on and durable for repeated bites and scratches.
What's not to love!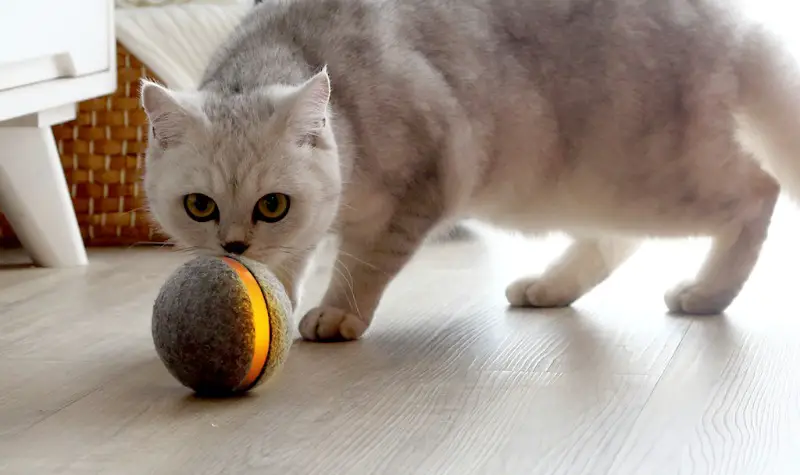 To purchase or simply learn more go to Wicked Ball.