Did you know that February is National Pet Dental Health Month?
Did you also know…
The number one health issue facing cats today is oral care
Oral care concerns impact almost 70% of cats
80% of cats show signs of periodontal disease by the age of 3
Many of those cats will never receive any home dental care, and the condition of their teeth will worsen every year for the rest of their lives.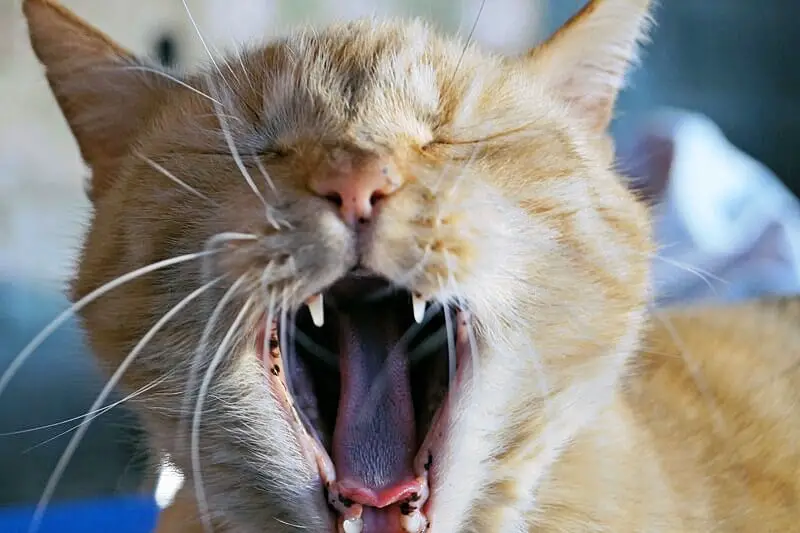 So what can we do at home in between vet visits?
Brush Their Teeth
Brushing is best and we cat parents should regularly brush our fur babies' teeth, but let's be realistic. If they didn't get started at a young age, a lot of cats simply won't allow it. Don't get carried away and come at your adult cat with toothbrush and toothpaste in a single day. Work up to it.  Start by touching your cat around the mouth while you cuddle him. Gently pull up his lip to look at his teeth and touch a tooth. Go gently from there.
Try to work up to brushing once, twice or, ideally, three times a week. If a toothbrush scares your cat, you can get nearly the same result by wiping his teeth with a gauze pad or dental wipe from your local pet store.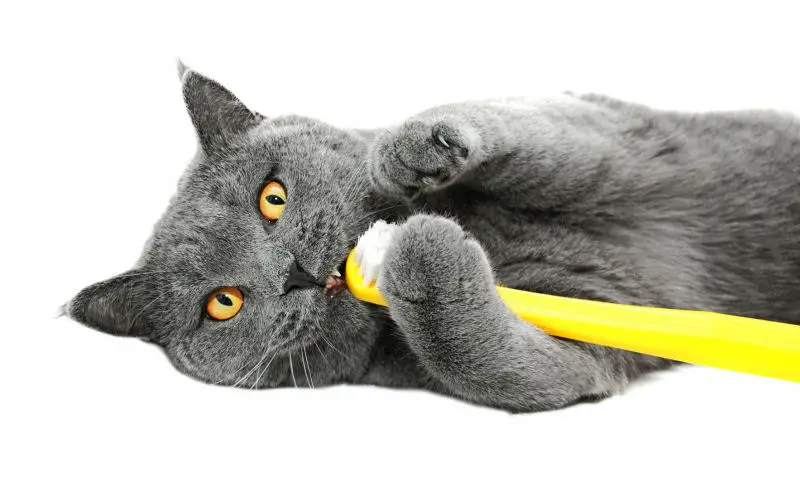 Cuation:  Always be sure to use a toothpaste formulated for cats and never use a human toothpaste.
Consider a Dental Rinse
One of the most recent innovations in home dental care is an oral rinse that kills bacteria in your cat's mouth. Ask your cat's veterinarian if this might be helpful for your cat — especially if your cat isn't willing to let you directly clean his teeth.
Let them Play with Dental Balls
Another option is toying around — no kitty can resist playtime so take advantage of it with the toys that yield some medical magic in their mouths. Consider a dental health cat chew toy.  These cat chew toys are typically filled with catnip and fibrous catnip stalks to satisfy your cat's natural desire to crunch and chew.  They help clean teeth and massage gums to improve your cats dental health.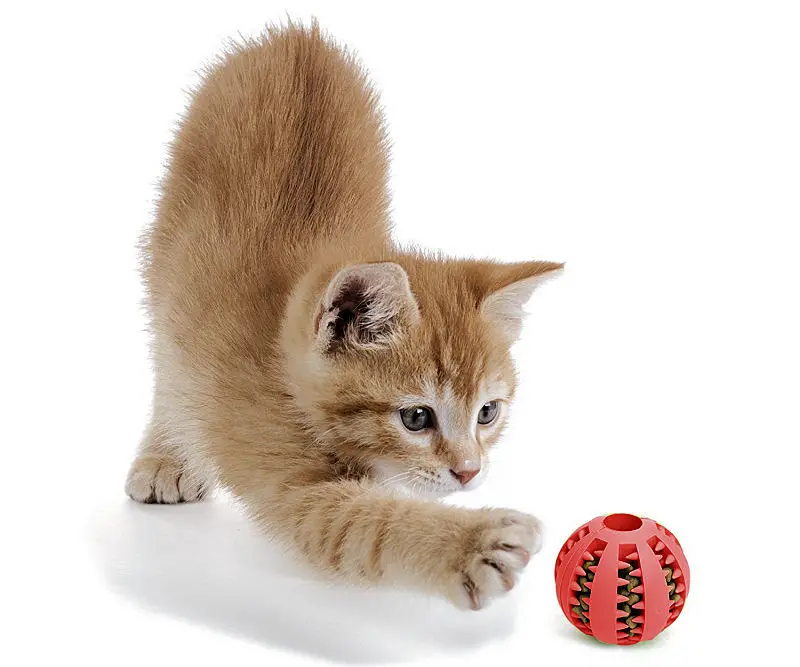 Choose a High Quality Dental Friendly Food
And of course, there's your cat's kibble.  We're excited to announce that the IAMS™ brand is introducing a unique new product that's combating dental disease by providing cats with strong, healthy teeth and gums. Brand new IAMS ORAL CARE COMPLETE™ includes active ingredients that provide protection against plaque accumulation and a blend of minerals and added calcium to help maintain strong teeth and bones.
IAMS ORAL CARE COMPLETE™ has a unique larger, groovier and crunchier kibble, designed to help provide a deep clean that scrapes away plaque and tartar.  The IAMS team were kind enough to send us a sample 3.5 lb pack (photo below).
The IAMS team kindly donated 5 bags (3.5 lb size) of IAMS ORAL CARE COMPLETE (size as shown above) to The Purrington Post which we raffled off to 5 lucky readers (the contest ended on Mar. 10th /17 and was available only to residents of the United States).
To enter the contest each participant had to submit a comment in our "Leave a Reply" section at the bottom saying:
My cat's name is [insert your cat's name]. I would love for [insert your cat's name] to win a bag of the new IAMS ORAL CARE COMPLETE because … [insert your answer].
The 5 winners were chosen at random from all correct entries and contacted by email.
Enjoy the comments that our readers submitted…we certainly did!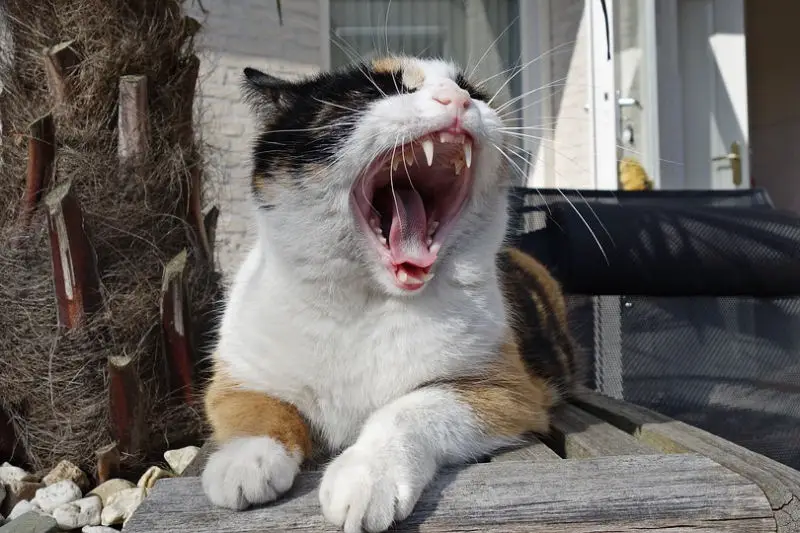 Q: What does the feline dentist of the year get?
A: A little plaque!
Summary
While February is National Pet Dental Health Month, dental health should be a daily ritual for pet owners all year long.
For additional information please view the Press Release:  IAMS™ Cat Launches New IAMS ORAL CARE COMPLETE™ Proactive Health™ Cat Food
Drop us a comment in the "Leave a Reply" box below or better yet email us a photo of your cats' pearly whites!