Who doesn't love watching the online exploits of those bold and brazen adventure cats?  But what if you live in the city or suburbia and don't have easy access to wilderness or large (safe) grassy areas for your furbaby to explore? Just because you live in an urban area doesn't mean your feline friend can't join the ranks of the adventure cats. City kitties can be leash trained and allowed to explore the world outside the window too!
Our paw pal (Laura Moss) is the Editor-in-chief and Co-founder of Adventure Cats and she's given us many valuable tips that we've used successfully to let our own indoor cats enjoy the outdoors safely. Oh yeah, and we wholeheartedly love and endorse her new book 'Adventure Cats: Living Nine Lives to the Fullest'  It's chock full 'o tips for cat owners (not just adventure training tips) and we purrticularly love the section called 'Defying the Odds' which features several amazing cats whose stories will astound you.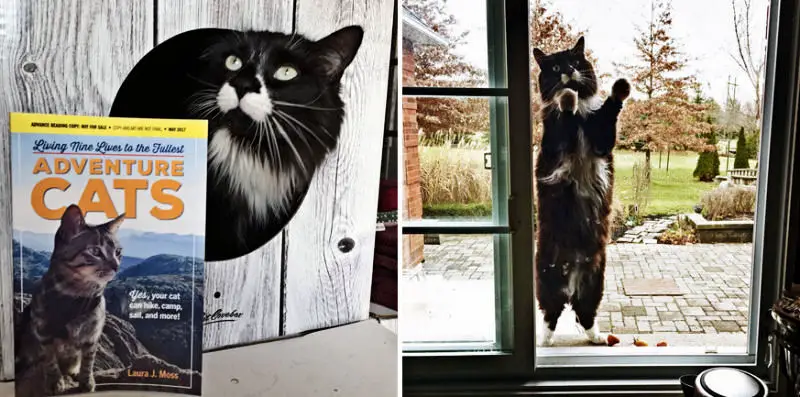 Our protege adventure cat in training is our tuxie (Newman – above). He was a rescue cat that we adopted from a local shelter back in 2014 (he was 6 at the time) and was very skittish about even poking his head outside. Fast forward 3 years – now he loves going outside and spends a good 30-45 min in and around our yard daily (supervised).
When it comes to leash training, the basics remain the same whether you plan to head outdoors to hike a trail or walk a city block. Once your kitty is comfortable in a harness though, you may not have a yard to allow your cat a slow introduction to the outside world, so you'll have to work with the space you have, whether it's a balcony, rooftop garden or the front stoop. Our next step with Newman will be formal leash training to go for neighborhood strolls with us.  Currently he likes to just wander the backyard or chill on the window sill or patio.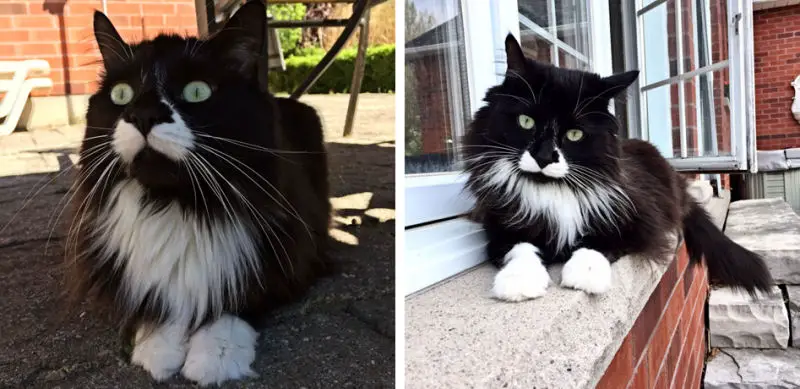 If your city cat seems to be taking well to this new life of adventure, consider venturing a little farther from home. Take a trip around the block to visit with the neighbors, or visit a local park or another green space.
However, before you embark on a long excursion, it's a good idea to get the lay of the land first. For example, if you want to take your cat for a walk in the park, first determine which areas of the park get the least foot traffic, what times of day it's the least crowded and where you're least likely to run into off-leash dogs.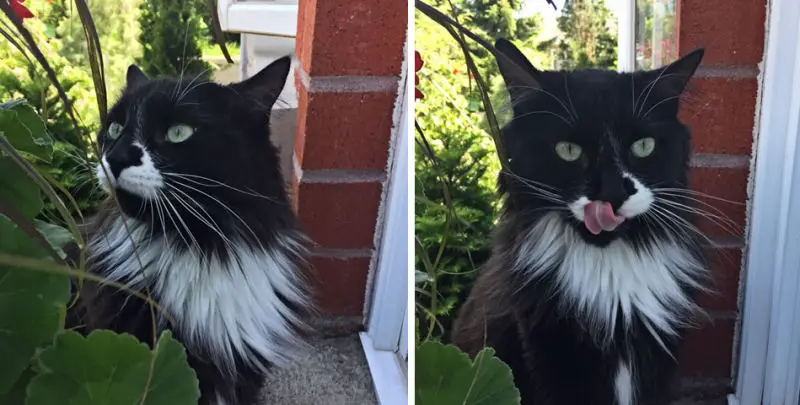 If your adventures are going to require a trip on the bus or a ride on the subway, be sure your cat is used to being in his carrier and accustomed to the loud noise and hustle and bustle of public transportation. While some cats cope just fine with this kind of travel, others may never be comfortable with it. If the latter is true with your kitty, you'll just have to keep your adventures closer to home.
When you're exploring the sidewalk or simply lounging on the front stoop with your urban adventure cat, make sure the area is free of trash, broken glass and other debris. Also, steer clear of any unidentified spills — common chemicals like antifreeze can be deadly to cats if they lick it off their paws.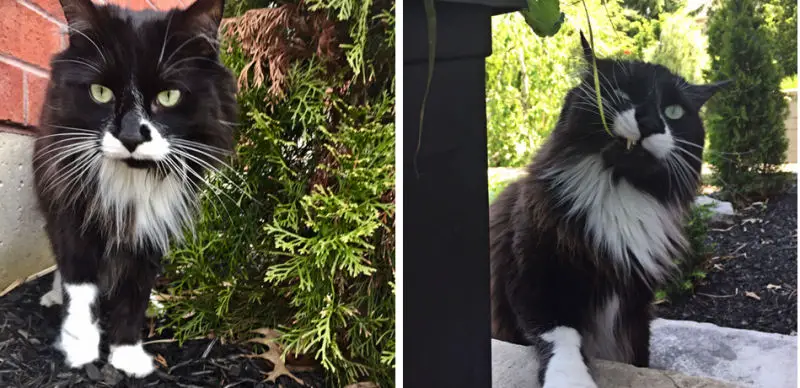 Finally, keep an eye out for man's other best friend when you're outside. Whether you're strolling down the sidewalk or visiting a local park, it's likely dogs also frequent the area, so be prepared to pick your kitty up should you spot a canine coming around the corner.
We began acclimatizing our cats to being outdoors in a couple of ways:
 we use a SansBug 1-person free-standing pop-up mosquito-net. It pops open instantly into shape (no assembly required) and can be used indoors or outdoors.  The cats love it in there.
We also let them snuggle in one of their cat caves – Newman particularly loves his cool blue pod from Twin Critters.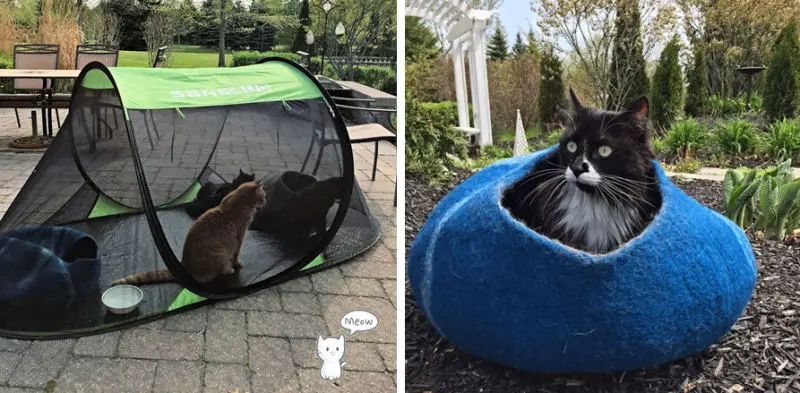 Our good friend and feline expert Dr. Lynn Bahr (Cat Vet) highly recommends we expose our cats to daily outdoor time (if possible) to enrich and enhance their quality of life. Most indoor cats love the exciting new smells and sounds that the outdoors offers.
To learn more about adventuring in urban environments, visit AdventureCats.org
Buy a Cat Harness
We recommend Puppia brand soft-mesh harnesses as they are made of 100% polyester and feature an adjustable chest belt, a quick-release buckle and a padded neck opening. Purrfect for kitty!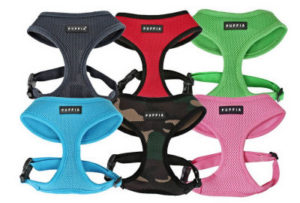 These harnesses are worn by both cats and dogs, so order an extra-small or small to provide the best fit for most cats. Order your cat harness