The city of Augsburg in Bavaria is Germany's third oldest city, and was founded by the Romans as Augusta Vindelicorum, named after the Roman emperor Augustus.  The University of Augsburg is a modern academic institution that teaches some 19,000 students with an academic staff of about 1,200.  They offer a wide range of academic programs in arts, humanities, natural sciences, business and law.
Their campus has a large statue of a Trojan horse, reminding everyone of the ancient tale of the Trojan War where the Greeks used it to secretly enter the Roman city of Troy and win the war.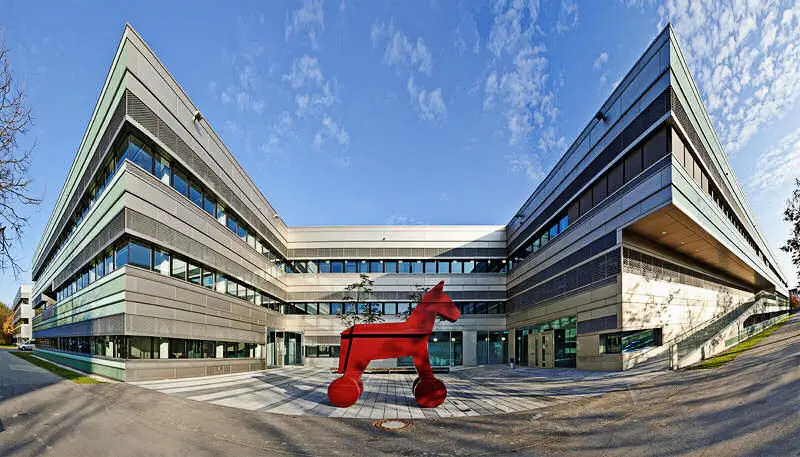 Fast forward to 2016…perhaps it's time to change the statue to a large cat on wheels with the slogan… "Move over Trojan Horse, here comes Campus Cat!"
OK, so who is this campus cat you ask?  He's affectionately known by all the students and staff simply as "Campus Cat".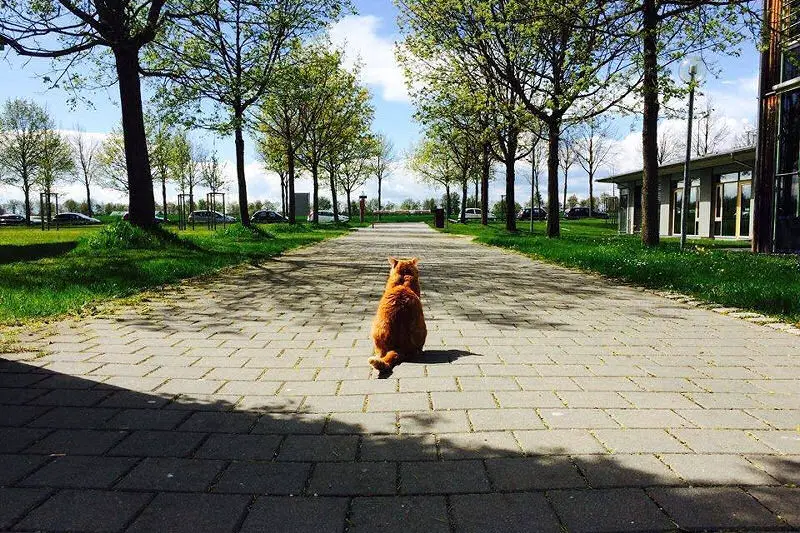 This sweet mannered ginger first visited the campus several years ago when he was about a year old. Since then he's still seen on campus almost every day.  Much like the Greeks did, this Trojan Ginger (aka Campus Cat) has captured and won the hearts of the entire university.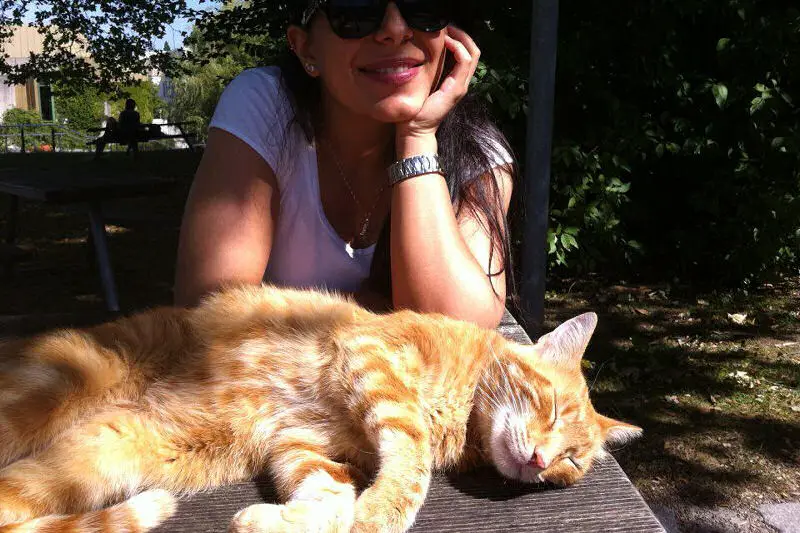 The students adore him and absolutely love it when he climbs in their lap or on their tummy for some snuggle time.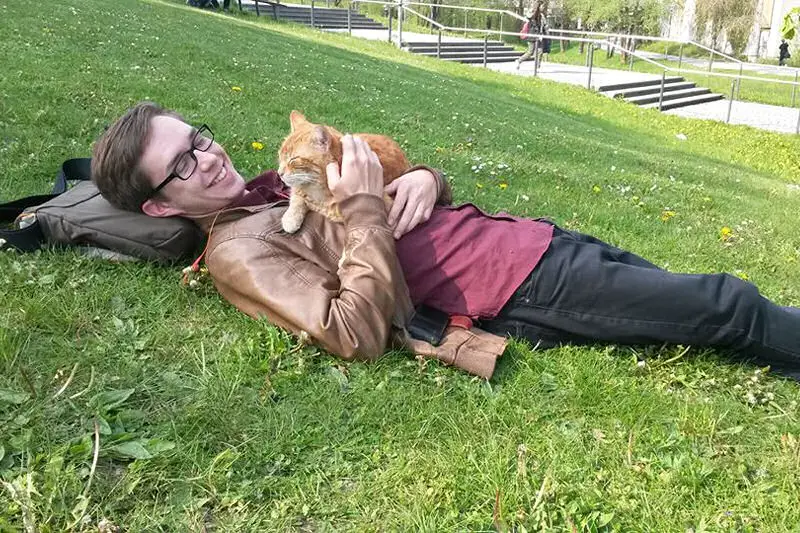 Occasionally he'll be known to have ulterior motives wanting more than just a hug, especially when the food smells so good!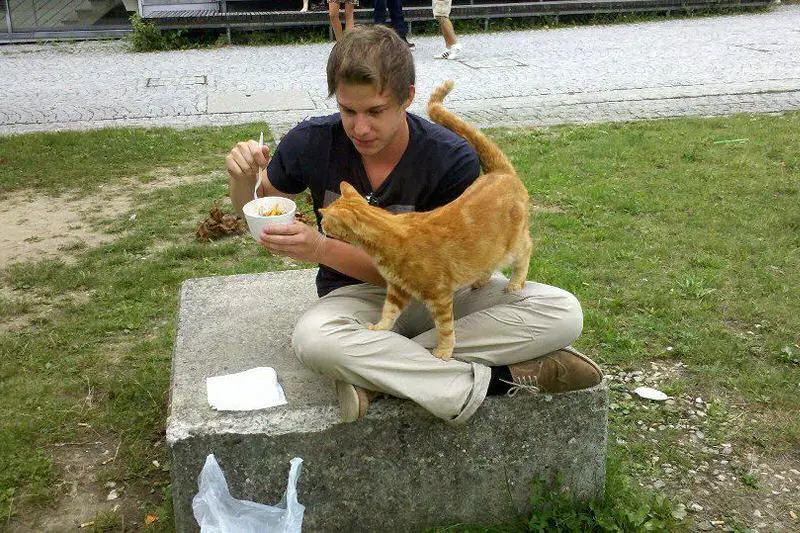 What's really interesting is that he lives in a good home close by and is well loved and cared for by his family who have been known by the school for many years.  He just loves to spend his day hanging around  with the students.  And why not? Just think of all the extra love and attention he gets!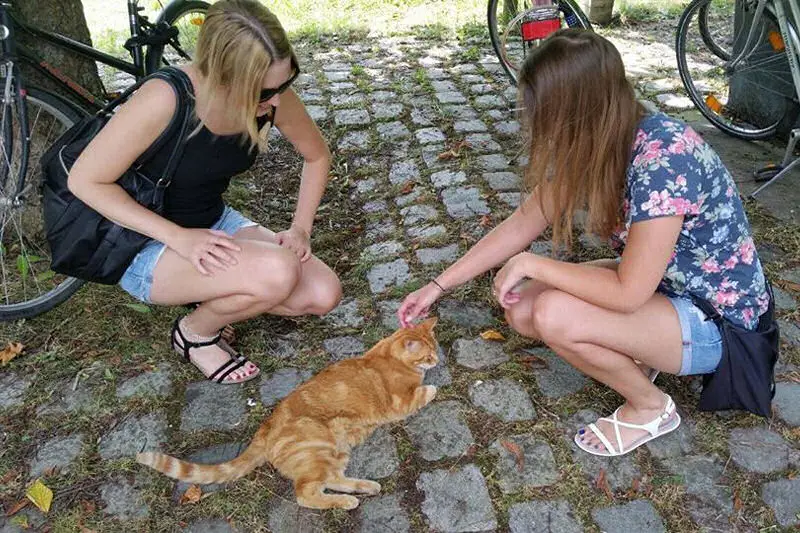 He'll often just wander the grounds or laze in the sun and mind his own business.  One of his favorite hangouts is the library, where students come to him when they need some cuddle time to unwind and experience some calming cat zen!
[clickToTweet tweet="This Cat Loves University Campus Life" quote="This Cat Loves University Campus Life"]
The Campus Cat is often seen comforting students when they are sad or stressed over anything from a failed exam to a relationship breakup.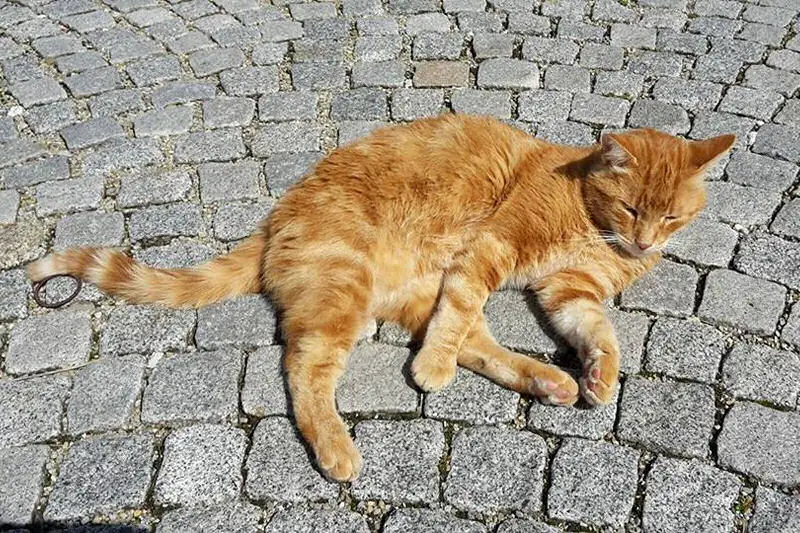 Some even consider him the resident social psychotherapist!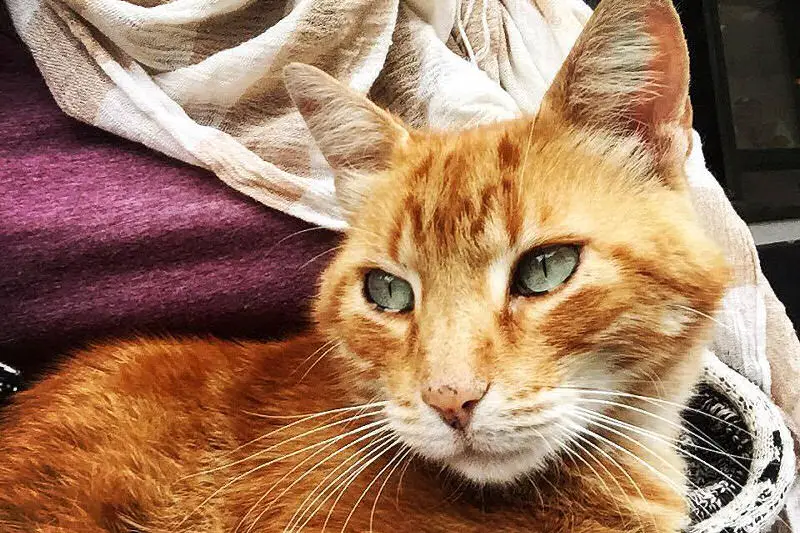 Who wouldn't benefit from a cuddle-counseling session from this sweet face?  Love up time with Campus Cat is especially treasured by the students during the stressful period around midterms and final exams.  A feline cuddle a day keeps the stress at bay!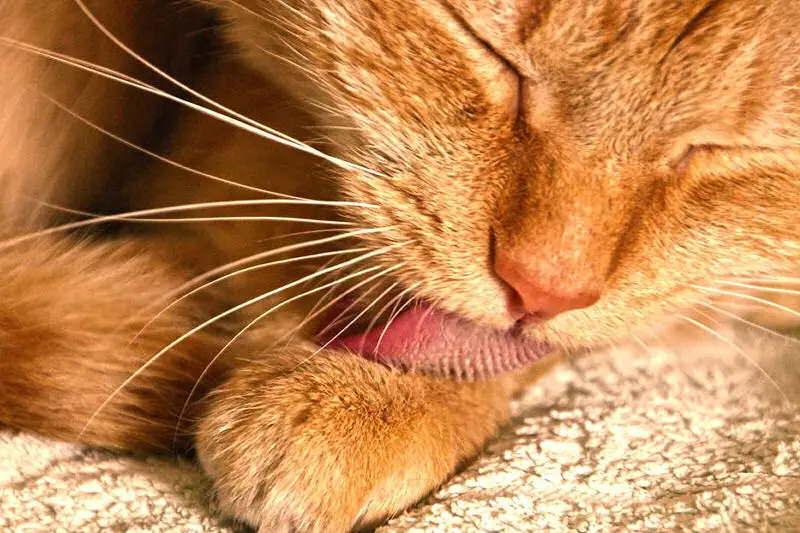 He knows his way around the entire facility and has become a permanent fixture at this institute of higher learning.  Campus Cat knows never to pass up a warm bench on a sunny day.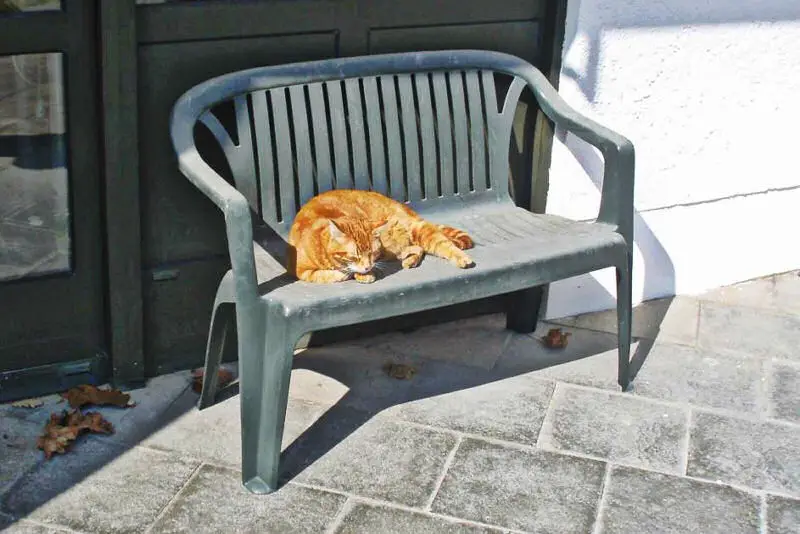 And yes, he has very discriminating taste in his choice of automobiles.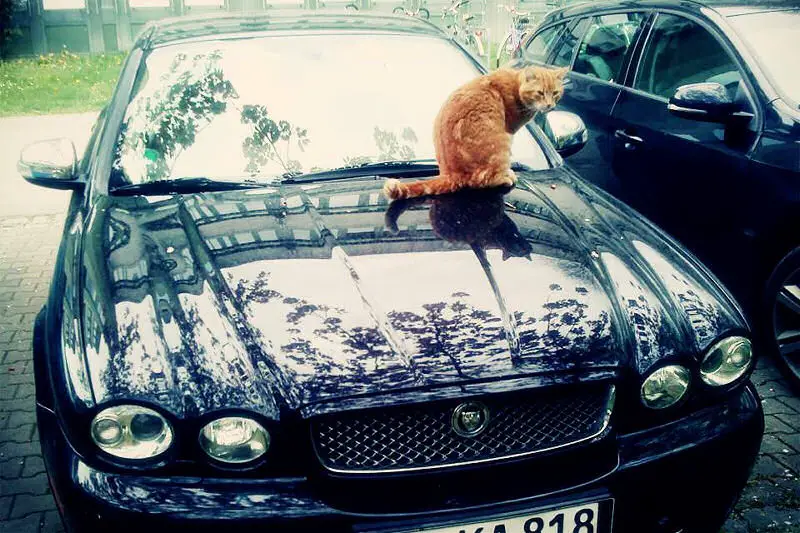 He is often seen enjoying a cat nap in a quiet lecture room.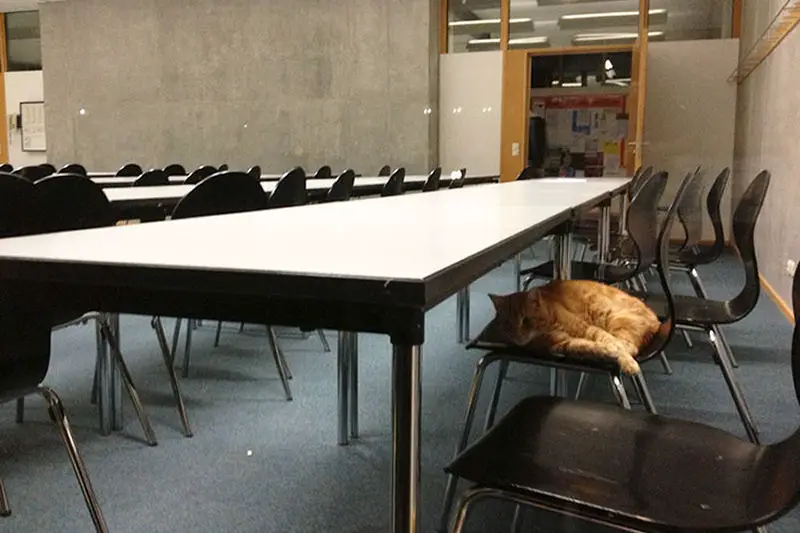 And of course encouraging students who are late for class to run along.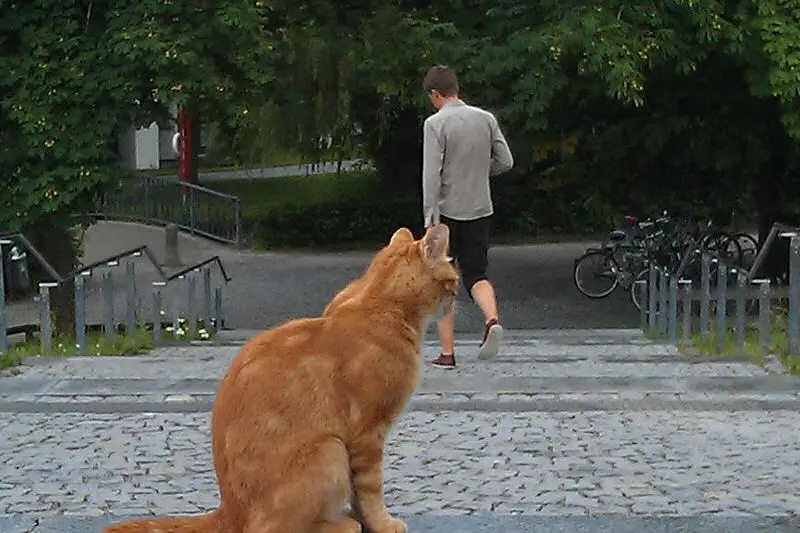 Unless of course they offer a belly rub…there's always time for that. Class can wait!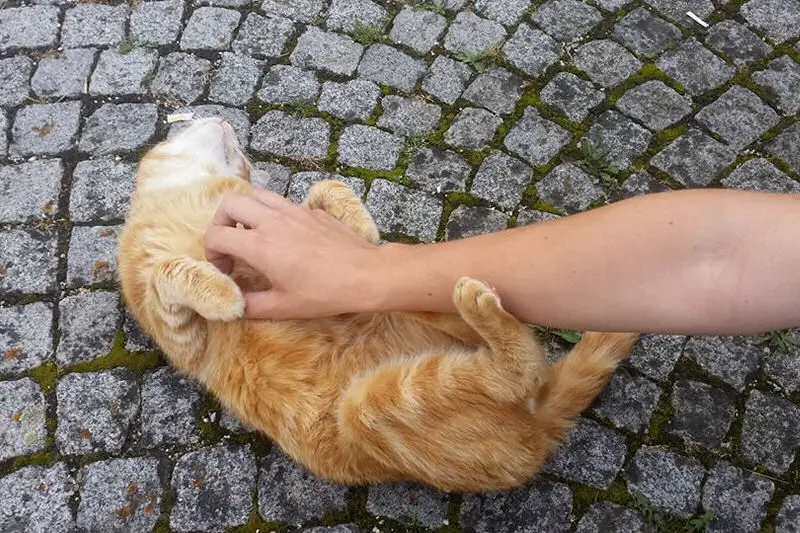 Perhaps every school should have their own Campus Cat.  If so, we would bet that attendance would be up dramatically!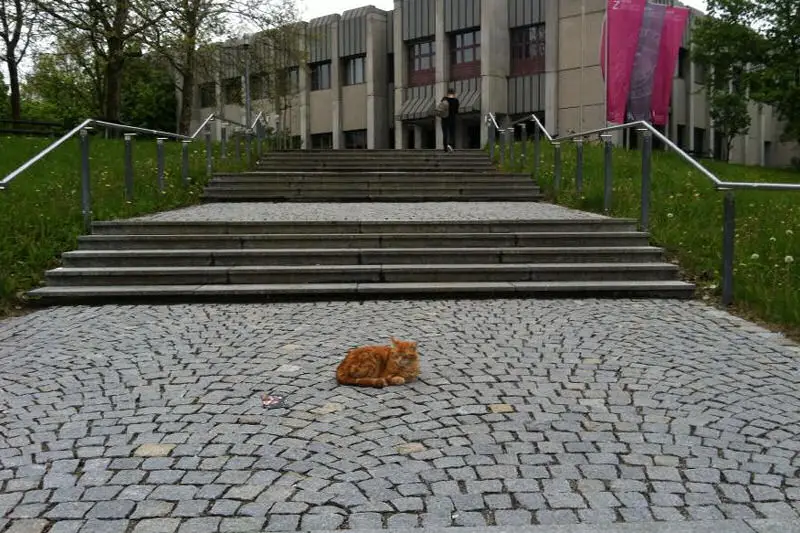 All images graciously provided by the University of Augsburg
What do you think?  Drop us a comment below: