There are some wonderful natural herbal supplements that can help improve the overall health and vitality of your cat. One of these is Turmeric – a spice and a herb that has been used for centuries in Ayurvedic medicine (one of the world's oldest holistic ("whole-body") healing systems).
Turmeric belongs to the ginger family and has a distinct yellow color. It is often considered to be a super food, and one that can be safely used for your cat. The active compound in turmeric is curcumin. Studies have shown turmeric to be an excellent anti-inflammatory, antioxidant, antifungal, antibacterial, anticoagulant, antiseptic, astringent, helps with liver function, bile production and externally for wound healing. See diagram below for some of the key benefits: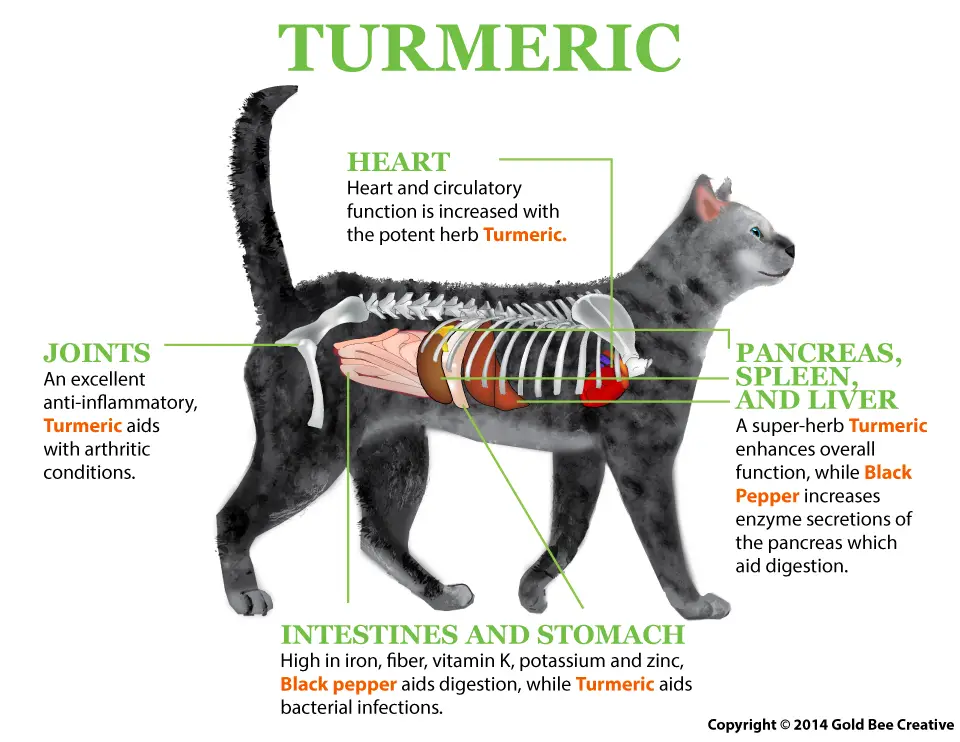 Turmeric is beneficial for arthritic conditions and even anticancer support in cats due to its anti-inflammatory properties. The healing properties of curcumin may also be beneficial for cat with autoimmune diseases, liver disorders  (increases detoxification of the liver) and heart and circulatory support.  Turmeric helps lower the bad cholesterol (LDL), which cats can have and also helps reduce the risk of blood clotting.
To learn more we asked the experts at NHV Natural Pet Products who specialize in 100% natural and Vet-Approved pet remedies & supplements. They offer a product called 'TURMERIC FOR CATS' that is uniquely formulated for your feline friend.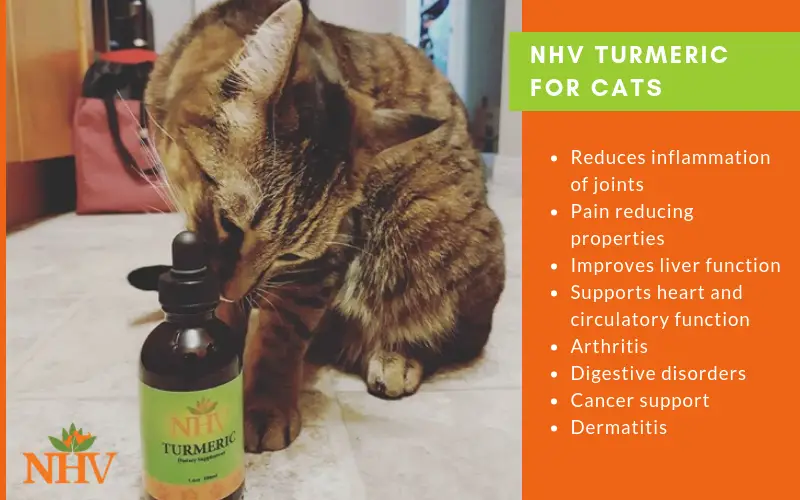 We spoke with the NHV team and also read all their client reviews – the findings were purrty darn compelling.
So much so that we asked NHV if they would be willing to collaborate with us in hosting a contest. They were delighted and offered up 3 bottles of their TURMERIC FOR CATS formula for three lucky Purrington Post readers to WIN! [details below].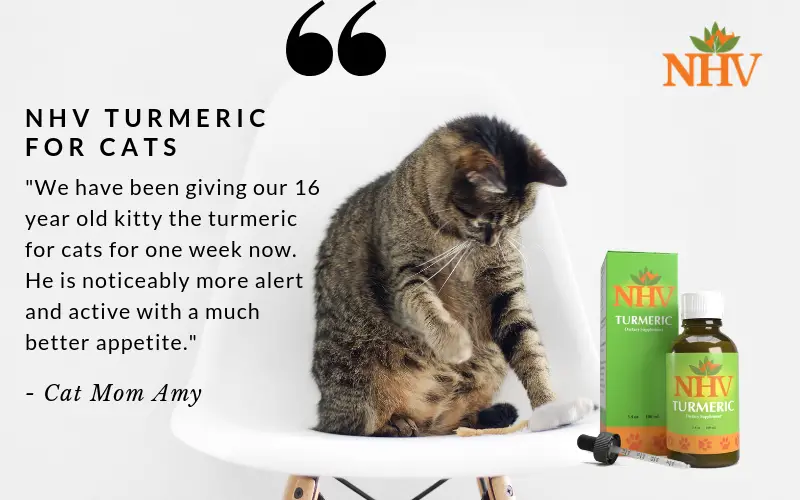 * Contest Now Closed
This contest ended on November 23rd, 2018 and was available to North American residents only. To enter you needed to submit a comment in our "Leave a Reply" section at the bottom of this page saying:
My cat's name is [insert your cat's name] and he/she would really benefit from NHV Turmeric for Cats because [your reason]
The 3 winners were chosen by the NHV team from all the correctly submitted entries and contacted by email.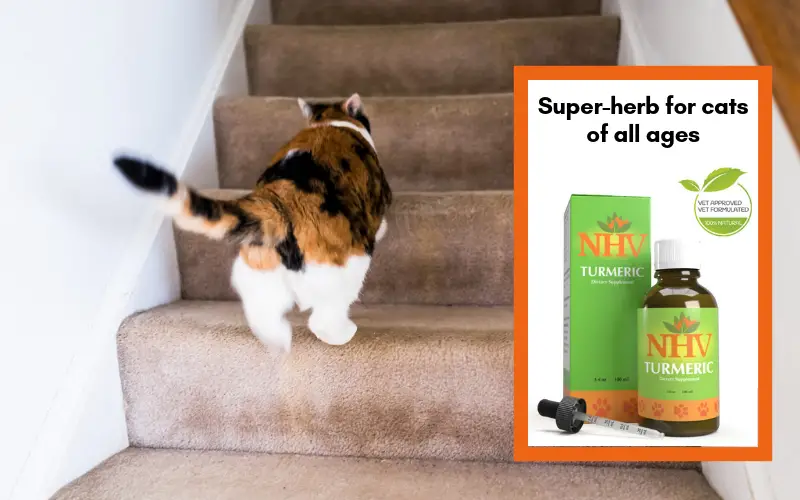 For questions on turmeric or other cat supplements you can easily contact the NHV Pet Experts here => Contact NHV.