Over half a century ago (1961 to be exact), an animated TV series called 'Top Cat' was first aired.  It ran for 30 episodes and followed the many get-rich-quick schemes of a band of streetwise cats who lived in a New York alley.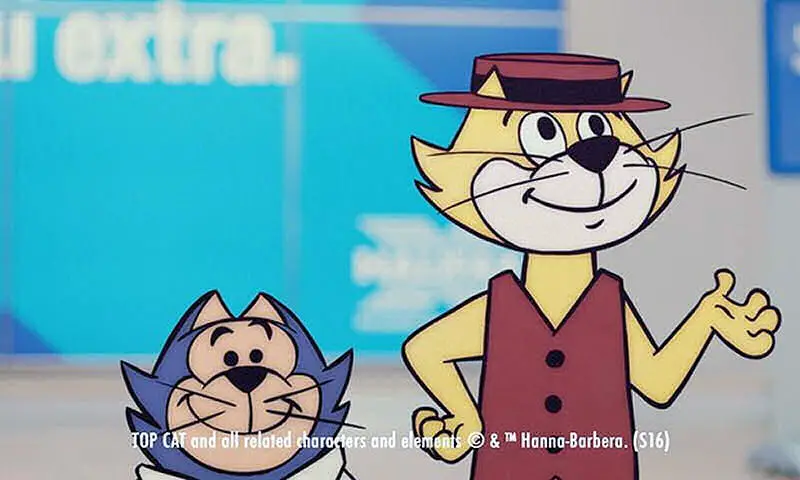 Images from Halifax/YouTube © of Hanna-Barbera

The gang leader is Top Cat, a clever hustler whose close feline friends got to call him TC.  His band of faithful followers were Benny the Ball, Choo-Choo, Brain, Fancy-Fancy and Spook. Always keeping a close eye on things was Officer Dibble, a beat cop who had his hands full trying to break up TC's ongoing scams and shenanigans.
[clickToTweet tweet="Beloved animated character Top Cat comes out of retirement to do a TV ad for a UK bank" quote="Beloved animated character Top Cat comes out of retirement to do a TV ad for a UK bank"]
Halifax bank (the UK's largest provider of residential mortgages and savings accounts) teamed up with Warner Bros. to bring Top Cat out of retirement for their new TV and media ad campaign.  This clever new campaign celebrates how Halifax's employees give that 'extra special' service to every single customer.
The campaign spans not only TV, but outdoor, digital and social media.  The ad tells the story of what happened when Top Cat was moved out of his trash can home by Officer Dibble.  Suddenly homeless, TC goes to visit Halifax bank to request a loan to help him find a new home.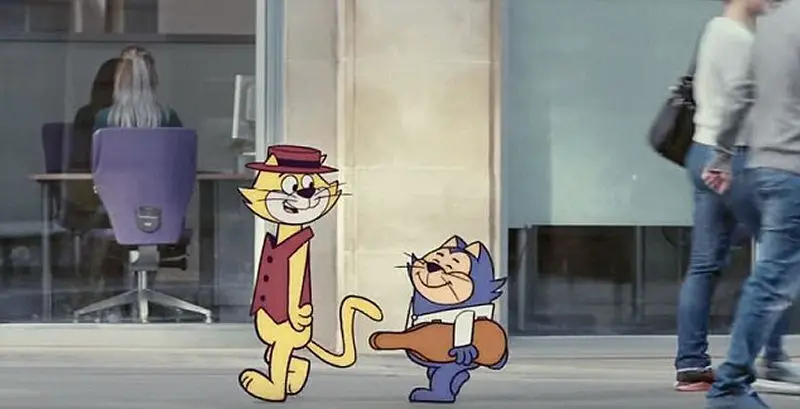 A spokesman at the bank was quoted saying: "At Halifax we pride ourselves on doing things a little differently and giving extra to our customers. The idea is very simple – at Halifax, no matter who you are, we're here to help."
Another bank rep. stated: "We needed a fresh way to portray the down to earth, friendly nature of Halifax  and the way they give extra to every customer no matter who they are. And what a joy to be able to bring back Top Cat to our screens. Who knows who'll walk through the doors next time".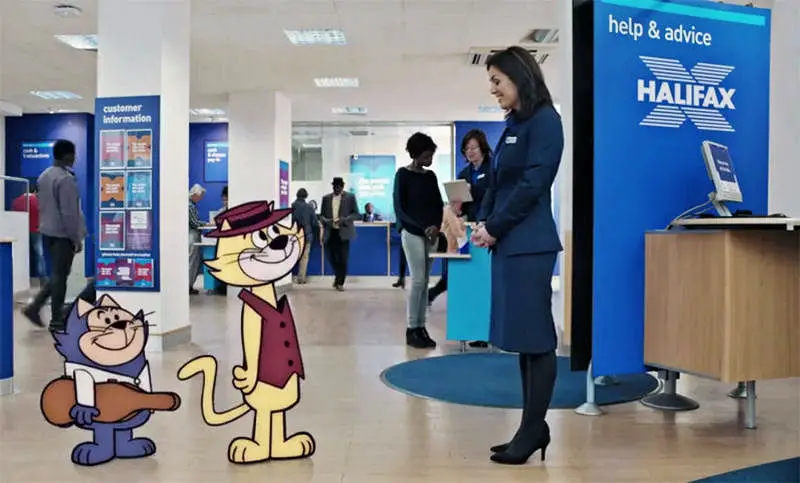 The bank's ad agency did a lot of research with customers and employees exploring the use of lots of different characters. Top Cat was the stand out favorite with both groups. The key message of this new ad is to portray Halifax as the uniquely human face of banking.