We've discussed in previous articles about detecting and managing pain in our cats, and this post takes a look at some some new tools at our disposal for recognizing pain, and then how to target and treat it.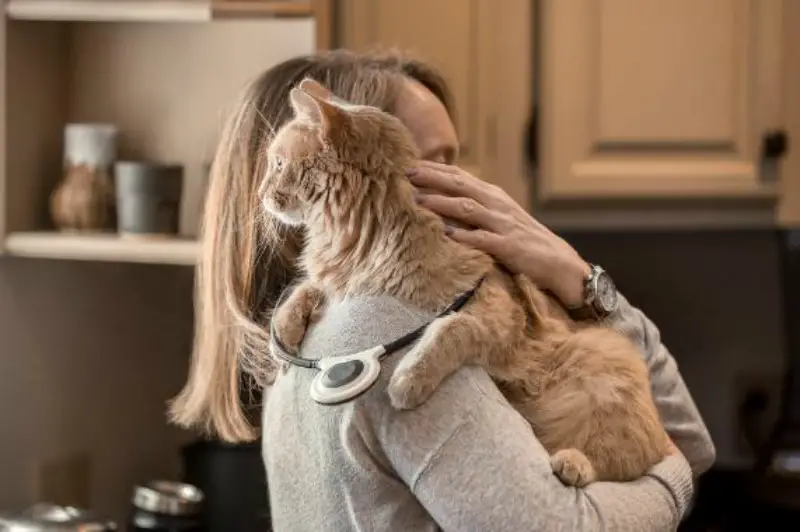 Many cat owners struggle with controlling their pet's pain. The reasons are many; the already stoic attitude, the difficulty of transporting your beloved cat to the vet, and then dealing with their drug sensitivity.
Some owners dread "pilling" for a variety of reasons, not just because of the drama and stress to both cat and owner, but for fear of damage to the human/animal bond. There is no doubt about it, best practices still require a trip to the vet.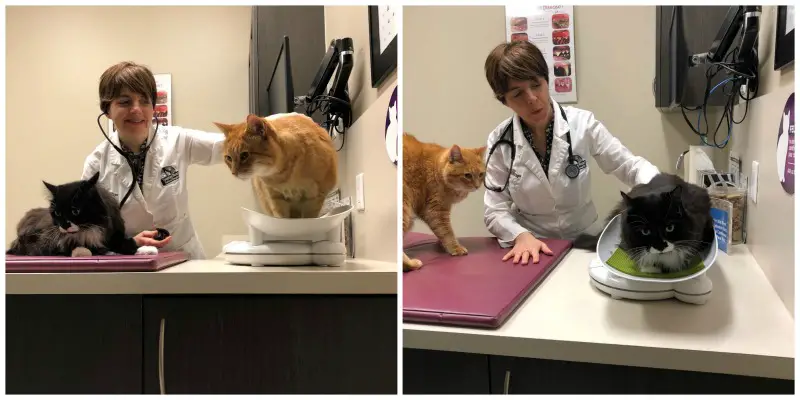 The pain management and identification suggestions below are intended to offer owners the best outcomes from their veterinary appointments.
The use of painfreecats.org and the Feline Musculoskeletal Pain Index (FMPI) is the place to start. The document starts with you, the cat owner. After all, no one knows your cat like you!
The site content was developed by a global team of feline experts and the FMPI was developed by Dr. Duncan Lascelles who runs the translational Research in Pain Program, part of the Comparative Pain Research and Education Centre at North Carolina State University (NCSU) College of Veterinary Medicine.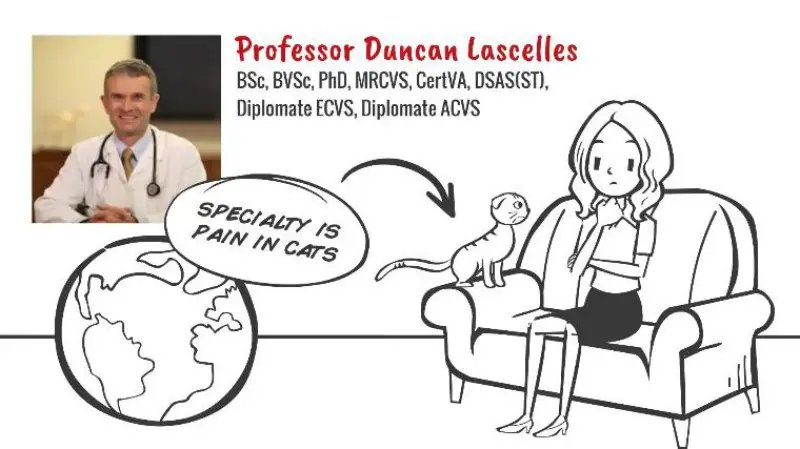 Apart from the FMPI, painfreecats.org is filled with interesting, feline-specific content.
Go to painfreecats.org and print out the FMPI. Spend several days watching your cat, detect differences in behavior, watch how your cat walks, and jumps. Are they spending the usual time in the company of you and your family, or are they hiding under a sofa in another room?
There are several tip offs that something is up, so a good start is the observation of everyday life with your feline. If your cat always greeted you by the coffee maker, looking for its morning treat, but is now missing, what's up? If your cat happily careened around the room and landed on the back of a chair, but now does not, what's up? If your cat is unkempt, not using the litter box, or generally staying away from you, let's note those changes. Think about when this behavior started, and fill out the FMPI.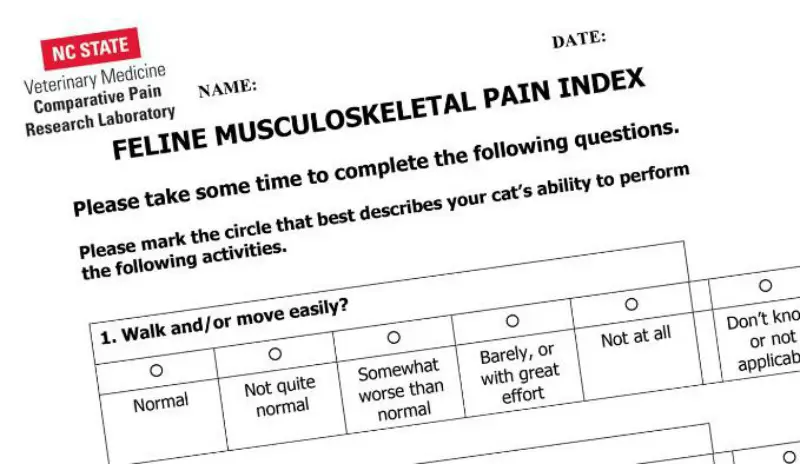 Once the FMPI is completed to your satisfaction, submit the document, so that all felines can benefit from your observations, and print out a copy of the document. Immediately make an appointment with your vet, and have the FMPI in hand when you see your veterinarian. This is a great way to make your appointment as valuable as possible.
In the exam room, your vet will talk to you, read your FMPI, palpate and observe. You are there, on hand, to calm and support your cat. Thermal imaging is an extremely useful tool for all animals, but certainly for cats. It can be almost impossible to detect painful areas without a "look", and we are hampered at the start by stoic attitude and a cat's reluctance to being poked and prodded.
Thermal imaging is non-invasive, and cats have responded extremely well to the simple process of taking the photography, and projecting it onto a tablet for you to see. The differing colors that appear on the cat's thermography point to the change in "heat" and as we know heat can equate to inflammation. The name we hear most frequently in thermal imaging is Digatherm. They have introduced their technology at several feline-focused practices and at major conferences.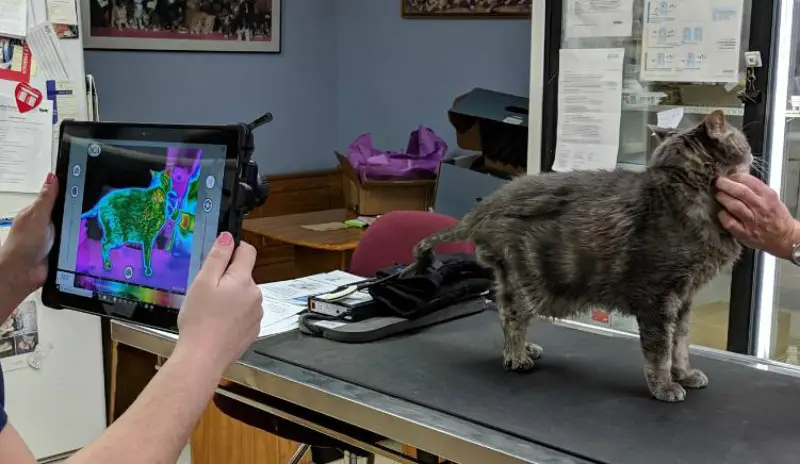 The next step of course is treatment. With a good FMPI, a visit to the vet, hopefully including a thermal image, you are on your way to treatment for the pain.
Our friends at Assisi Animal Health continue to focus on feline specific products. Many of our readers are already Assisi Loop® users. Their tPEMF™ (targeted Pulsed Electromagnetic Field) products are FDA cleared human, with significant positive results in veterinary research and with clinical trials that are peer-reviewed and published.
The Loop has been shown to not only reduce pain and inflammation, but to reduce the need for oral drugs in animals, and has an opioid-sparing component. Importantly, cats are very accepting of Assisi products, and seem to "seek out" their Loop.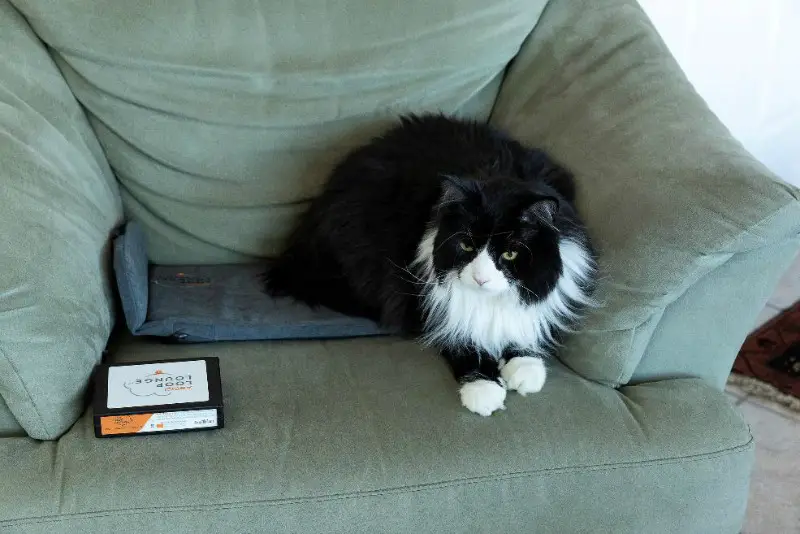 Earlier this month, Assisi released the Assisi Loop Lounge™ Air and Assisi Loop Lounge Atom therapy pads, for use by small animals. The pads are rechargeable, have a controller box with 6,000 treatments inside, and are covered with a BuddyRest® performance fabric cover that is waterproof, easily washable, antibacterial and comfy. Ideal for our older best friends who might enjoy one of these on their favorite bed or chair. Please note that Assisi products are prescription only. Check out the video below:
With the help of our friends at Assisi, we'll continue to keep you posted on new tools and tips to help us detect and manage pain in our cats. >^..^<