Tired of heavy, messy and smelly kitty litter? Introducing TofuKitty – the next generation of litter.
This all-natural, plant-based cat litter is delivered directly to your doorstep, is environmentally responsible and incredibly easy. It absorbs better and lasts longer. In fact, one bag of TofuKitty will last one cat one entire month!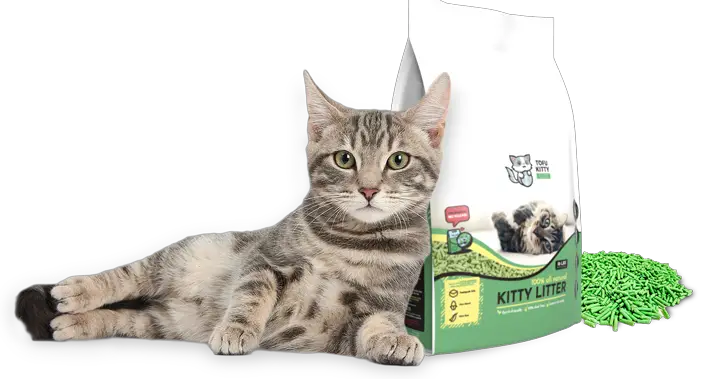 TofuKitty simplifies the process of buying, cleaning, and maintaining a neat, odor-free litter box. This revolutionary litter is made entirely from recycled, food-grade plant ingredients that would otherwise end up in a landfill!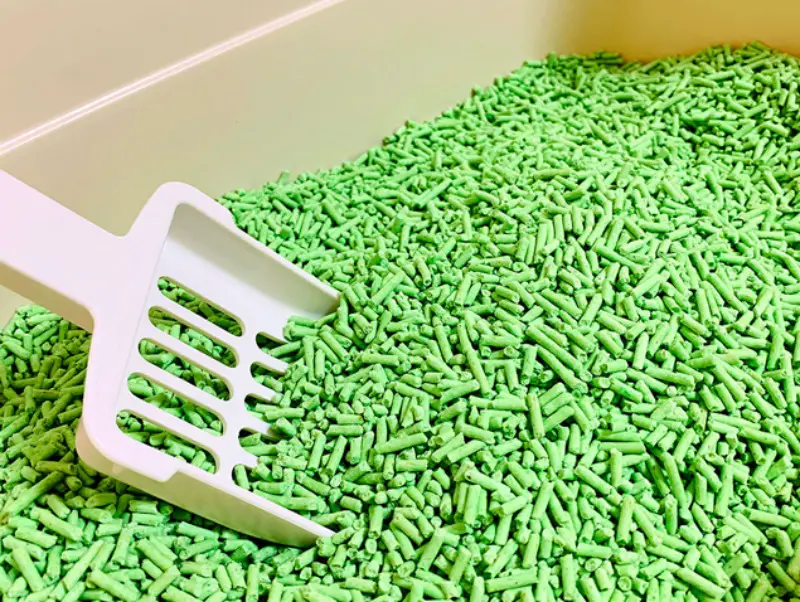 TofuKitty locks away CO2 from the atmosphere, is 100% vegan-friendly, and is completely biodegradable! It's also completely free of harmful chemicals, clumping agents, and other harsh chemical compounds found in other traditional litters.
See it in action in the video below:
Our planet loves this eco-friendly litter, but kitties do too! It's soft on paws, easy to dig in, locks away moisture, and doesn't stick to their little paws!
All of this means less odor, less mess, a happier kitty, and a greener planet! Now that's environmentally responsible cat care!
Benefits
Eco-friendly & sustainably made
100% all-natural | made from reclaimed plant ingredients
No harmful chemicals or toxins | safe and healthy for kitties and humans
Biodegradable, compostable, and flushable | vegan-friendly
Instantly clumps and dust-free
3x more absorbent than traditional litters and up to 10x better at controlling odors
How'd you like to WIN a bag of TofuKitty? We're giving away five bags for 5 lucky Purrington Post readers to WIN.
* Contest Now Closed
This contest ended on Feb. 26th, 2020 and was available to US residents only. To enter you simply needed to submit a comment in our "Leave a Reply" section at the bottom of this page saying:
My cat's name is [insert your cat's name] and we would love to WIN a bag of TofuKitty because [insert your reason]
The 5 lucky winners were chosen by the TofuKitty team from all the correctly submitted entries, and contacted by email.
Disclosure: Please note that by entering this contest you agree that your email address will be available to TofuKitty.
Learn more about TofuKitty Club.