This is a story about some wonderful cat lovers who turned their home into an indoor play house for their 15 rescue cats.  This is a cat's dream home – you've got to see it to believe it.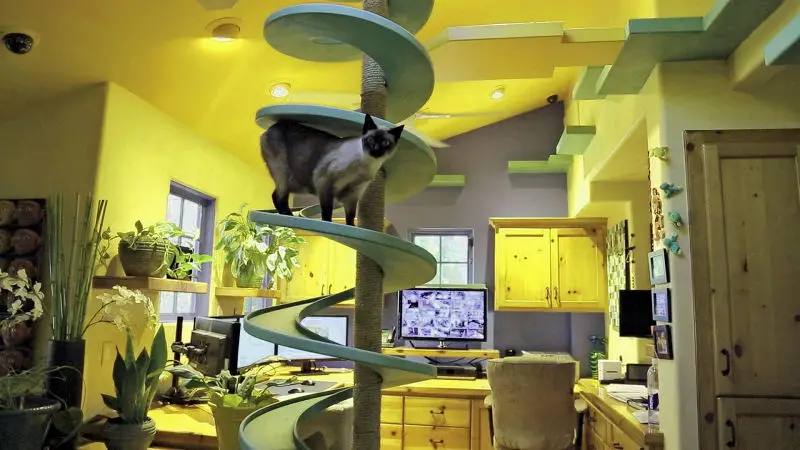 Home builder Peter Cohen who lives just outside of Santa Barbara, California had two roaming outdoor cats that came with his property when he bought it. After one of these cats had an accident, Mr. Cohen provided a safe haven for the other cat and so began his journey of rescuing cats.  As noted above, there are now 15 rescue cats living there.
Mr. Cohen has since spent nearly $40,000 to construct elaborate catwalks, tunnels, platforms and perches throughout his home.  Now that's cat love!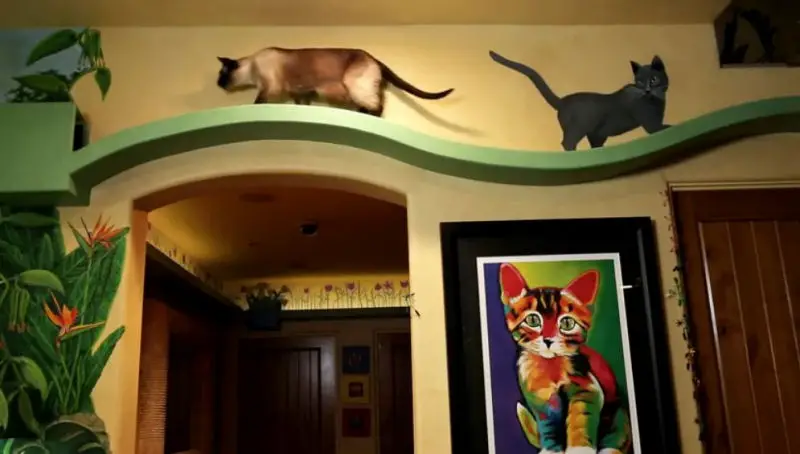 Attention to detail is amazing and the upgrades are all cat-friendly and even include specially designed closets with exhaust fans to keep litter-box odors from wafting through the house.
Oh, and did we mention that there's even a koi pond.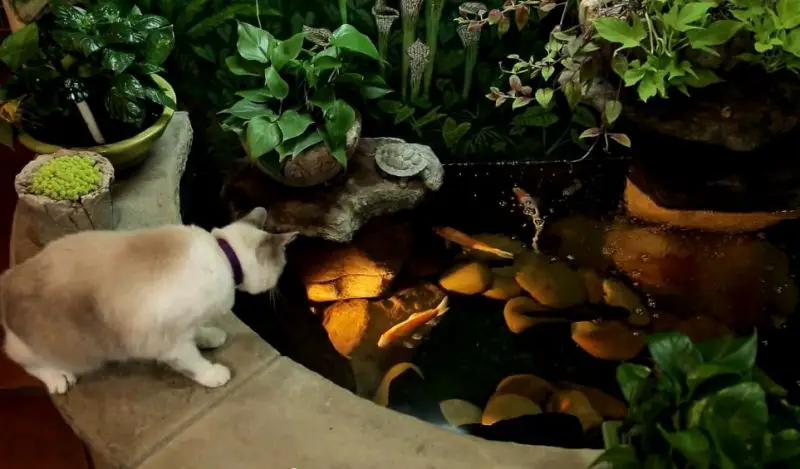 Check out the video on the next page…it's amazing!