Our pals at MyThreeCats.com offered 3 Purrington Post readers the chance to WIN one of these beautiful Sterling Silver Lying Down Cat Pins. This adorable and fashionably feline pin will look purr-fect on your sweater, lapel, or tee! Pin it to your favorite scarf for a unique look. You'll send a clear, yet elegant message that you're a bonafide cat lover!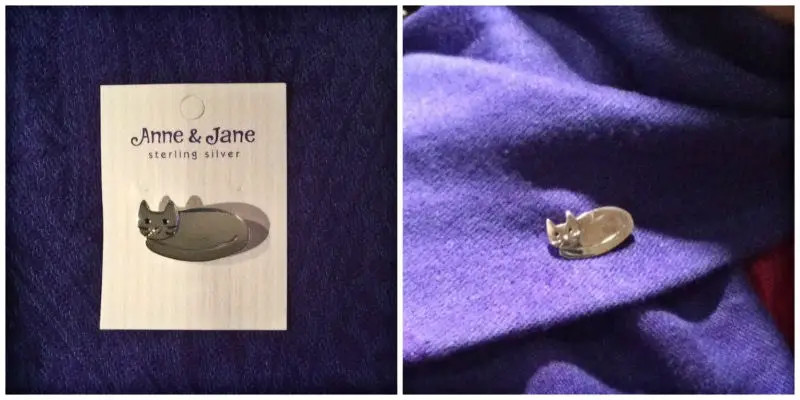 Handmade by the talented artisans at Anne & Jane Harvey pet designs, this sterling jewelry piece is limited edition.
* Contest Ended
This contest ended on December 22nd, 2017 and was available to North American residents only. Entrants needed to submit a comment in our "Leave a Reply" section at the bottom of this page saying:
My cats name is [insert your cat's name] and he/she would love me to wear this stylish cat pin because [insert your cat's reason]
The 3 winners were chosen by the My Three Cats team from all the correctly submitted entries and contacted by email.
All contestant's emails were provided to My Three Cats as part of the contest agreement