A Microchip Pet Feeder is ideal for pet owners who have more than one pet as it prevents food stealing. The feeder reads a pet's microchip as it approaches and if the correct pet is detected the lid opens before closing again when they move away. The feeder is perfect for overweight pets or those on special diets and also stops children and dogs from getting another pet's food.
The pet loving folks at Sure Petcare were kind enough to offer us a Microchip Pet Feeder for one lucky Purrington Post reader to win! [contest details below].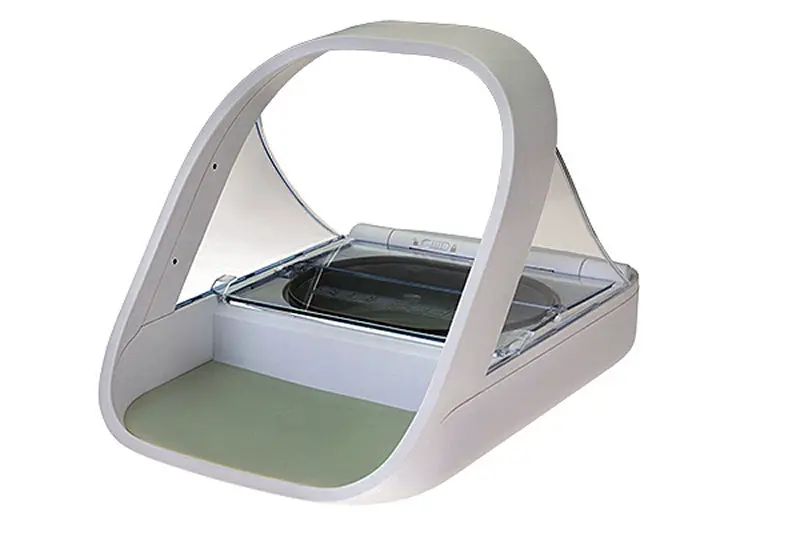 It's easy to use. You simply program your pet's microchip at the touch of a button and it is then permanently stored in the unit's memory. The lid opens when a registered pet approaches and your pet can access their food at any time without the fear of it being stolen. The lid remains closed for unauthorized pets.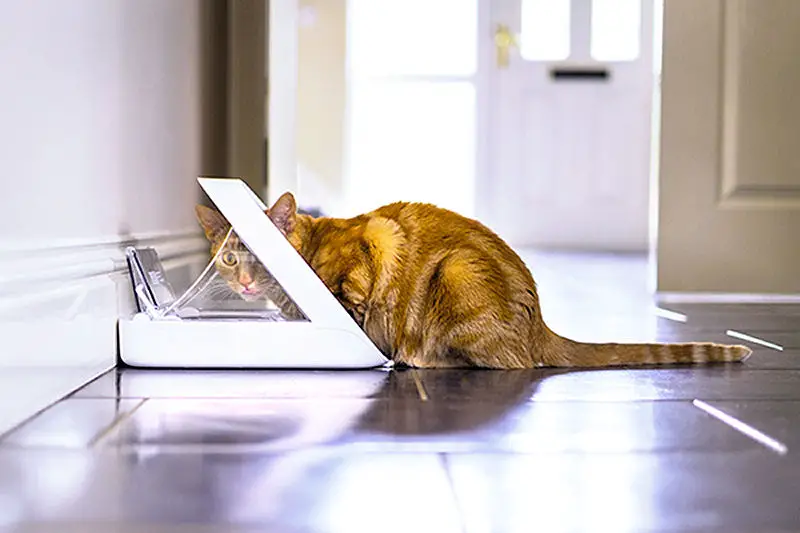 It's suitable for both wet and dry food and the sealed bowl keeps food fresher and free of flies. If your cat isn't micro-chipped the feeder ships with a tag you can put on your cat's collar to serve as their personal identifier to the feeder.
Watch the video and see for yourself how clever this unit is:
* Contest Now Closed
This contest ended on May 4th, 2018 and was available to residents worldwide. Entrants simply needed to submit a comment in our "Leave a Reply" section at the bottom of this page saying:
Our family could really use a Sure Petcare Microchip Feeder because [enter your reason]
The winner was chosen by the Sure Petcare team from all the correctly submitted entries and contacted by email.
Special Offer
If you can't wait for the contest outcome, you can buy this Microchip Pet Feeder and get 15% OFF but only until May 31, 2018. Just use discount code PURR15  at checkout. Order here.