Our Creative Director (Yves) constantly gets compliments on his feline fashion sense and how stylish he looks whenever he wears one of his trademark funglasses.  He was feeling purrticularly generous this week and decided to share his secret on how they are made!
That's right…it means that now you'll be able to make a pair of these paw-some funglasses for your furbaby! Yves has graciously agreed to provide to Purrington Post readers the 'top secret' template for his amazing Swiss Cheese spectacles.
The very first thing you'll need is to do is download Yves' custom template…just enter your email address below and once confirmed you can download your copy of the template.
DIY Funglasses for Your Cat! Grab Our FREE Template.
GET YOUR FREE FUNGLASSES TEMPLATE
The materials needed to make these Funglasses are very inexpensive and super easy to obtain. You'll need the following:
1. Foam Sheets for Arts and Crafting Projects which you can order on Amazon
here
or simply buy in any handicraft store. Alternatively you can use a cardboard ~ 3mm thick and afterwards paint it in any color you choose.
2. Bendable craft wire.
3. A hot glue gun.
4. The template you just downloaded (see above)
How to Make Funglasses for your Cat (DIY Video)
Click To Tweet
That's it. You're ready to go. Now just watch this 'Yves Approved' DIY video tutorial for step-by-step instructions.
Of course we're dying to see all those meowsterpiece funglass creations on your cats, so we teamed up with
@dog_and_teepee
 [
they make amazing pet tents
] to shake things up with an furbulous contest where you can select your choice of any of their teepees!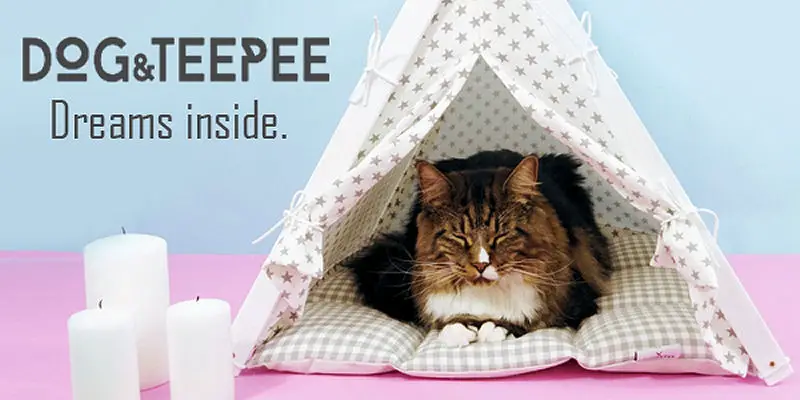 How to Enter
It's really simple. Send us a photo of your kitty wearing their cheesy fun-glasses or simply post it on your Instagram account using hashtag #funglassesforcats. For an additional entry make the fun-glasses for yourself too and post a photo of you and your cat wearing the glasses together!
Good luck! Oh and speaking of Tee Pees…did you hear the one about the cat that went to his psychiatrist and said 'Last night I dreamed I was a Tee Pee, the night before I dreamt I was a Wigwam…what do you think it means?" Doc replies "I think you're too tense".