If you have a young child at home you can be sure they'll love this new delightfully illustrated children's picture book called Max Attacks.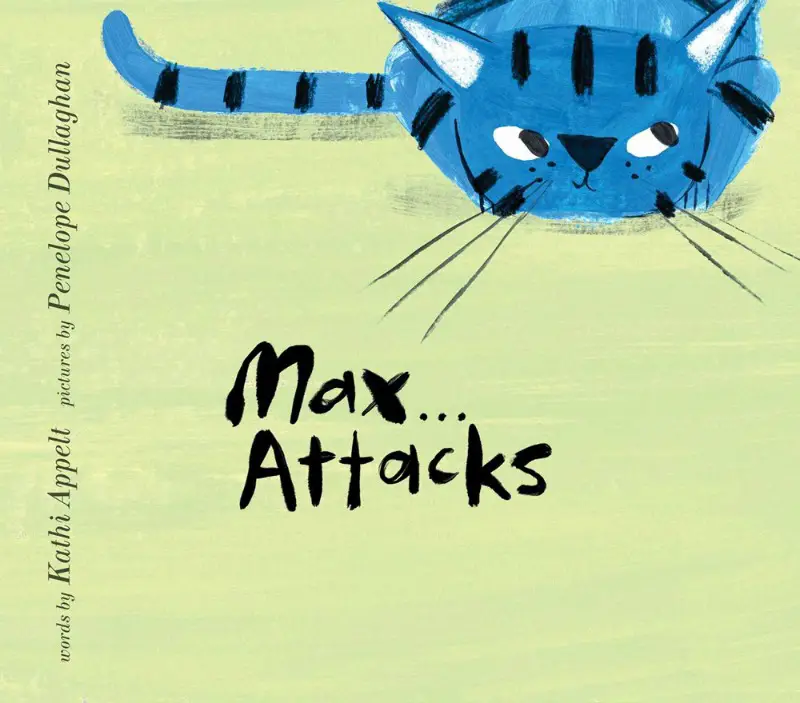 Max is a cat. He attacks. From socks to strings to many a fish, attacking, for Max, is most de-lish. But how many of these things can he actually catch? Well, let's just say it's no even match.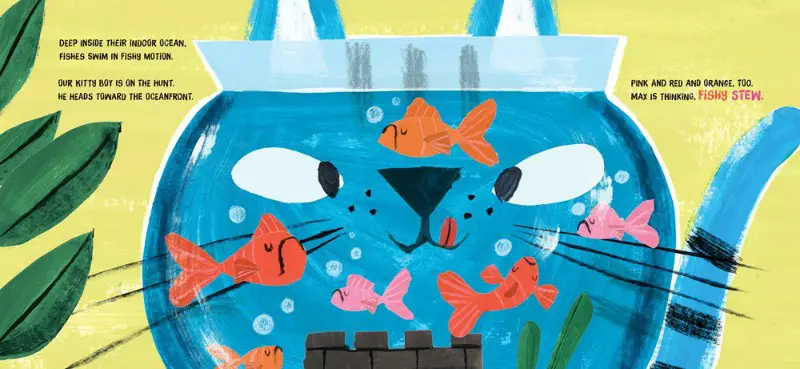 Fish and birds and lizards and socks…is there anything Max won't attack? Watch your ankles and find out in this clever, rhyming book about this very naughty kitty cat.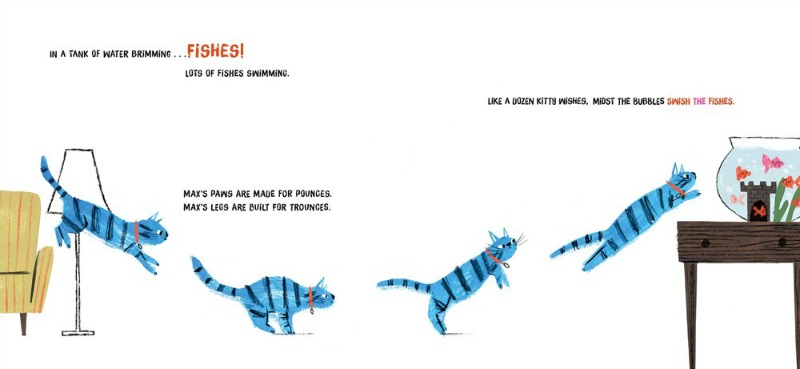 The fun is in watching Max give in to every impulse to wreak havoc—and in the final triumph of the goldfish he plagues throughout.
We were delighted to offer 5 copies of Max Attacks for five lucky Purrington Post readers who won!
* Contest Now Closed
This contest ended on July 25th, 2019 and was available to U.S. residents only. To enter you simply needed to submit a comment in our "Leave a Reply" section at the bottom of this page saying:
My cat's name is [insert your cat's name] and the naughtiest thing he/she does is [insert your cat's naughty trait]
The 5 winners were chosen by the author and illustrator from all the correctly submitted entries, and contacted by email.
Our foster kitties (below) were fascinated by Max's antics!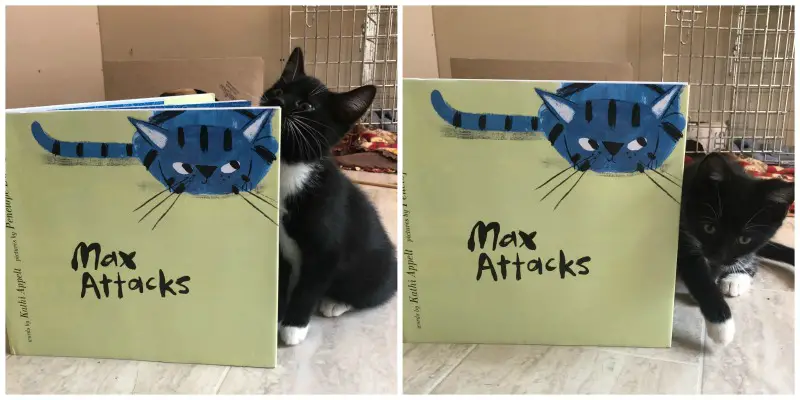 Book Details
Published: June 11, 2019
Author: Kathi Appelt
Illustrator: Penelope Dullaghan
Pages: 40
Ages: 4-8 / Grades Pre-K to 3
Available on Amazon for purchase here.