* CONTEST NOW CLOSED *
Long time readers of The Purrington Post may recall that we did a post about a year ago on one of our favorite illustrated children's books – "Matilda, The Algonquin Cat."  The author (Leslie Martini) and her publicist graciously donated 5 copies which we gave away in May 2017 to 5 lucky readers!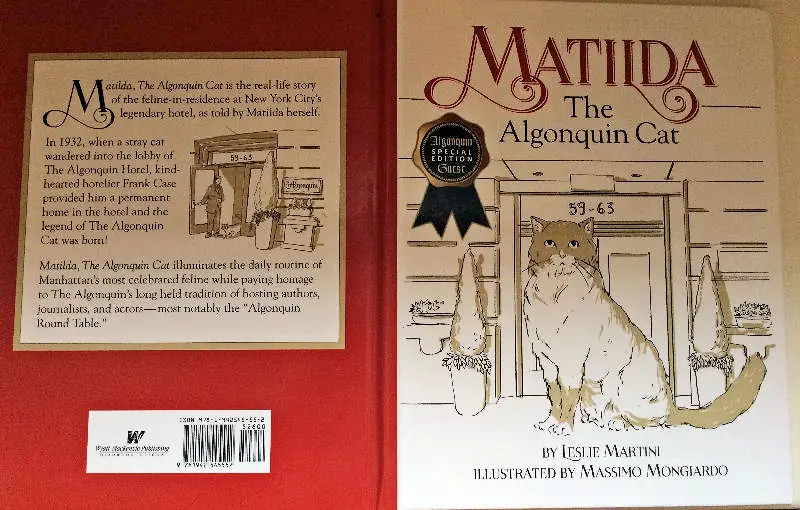 Matilda, The Algonquin Cat is the real-life story of the feline-in-residence at New York City's legendary hotel, as told by Matilda herself. In 1932, when a stray cat wandered into the lobby of The Algonquin Hotel, kindhearted hotelier Frank Case provided him a permanent home in the hotel and the legend of The Algonquin Cat was born!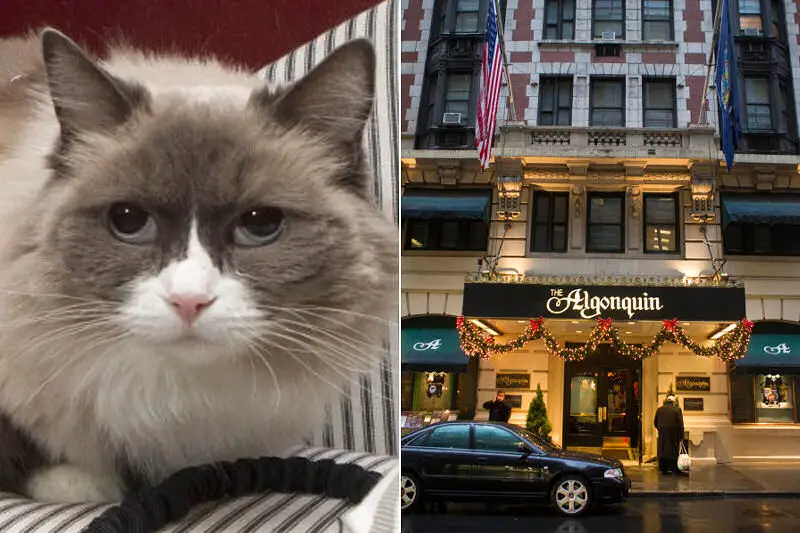 "Matilda, The Algonquin Cat" illuminates the daily routine of Manhattan's most celebrated feline while paying homage to The Algonquin's long held tradition of hosting authors, journalists, and actors-most notably the "Algonquin Round Table."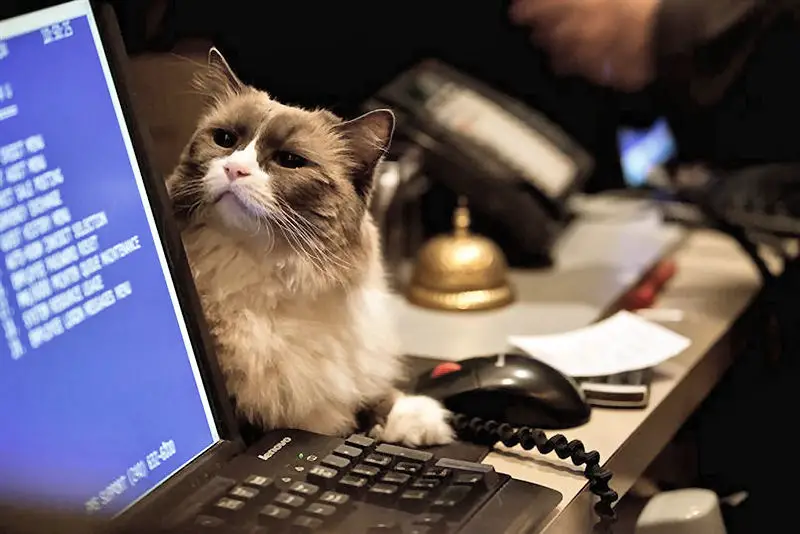 Contest Entry Guidelines:
This contest ended on April 27th, 2017 and was available to residents of the United States only. To enter the contest entrants had to submit a comment in our "Leave a Reply" section at the bottom of the page saying:
My cat's name is [insert your cat's name].  If [insert your cat's name] got to live like Matilda at a fancy NYC hotel and become the new boss cat, the first thing [insert your cat's name] would do is [your answer here].
The winners were chosen by the author from all the correct entries and subsequently contacted by email.  See the comments below – many are quite amusing!
Retail value of the book is approx. $26.00 USD (hardcover version).
Oh, and be sure to check out our full post on Matilda, The Algonquin Cat
BUY A COPY
Want to Buy Matilda, The Algonquin Cat for a friend or loved one? … Just click on the image below to purchase on Amazon.