* THIS CONTEST IS NOW CLOSED
The cat loving team from MYCATSHOP kindly donated 5 of their best selling LED Cat Lamps to The Purrington Post. Much as wanted to keep them for ourselves, instead we raffled them off to our valued and loyal readers.   >^..^<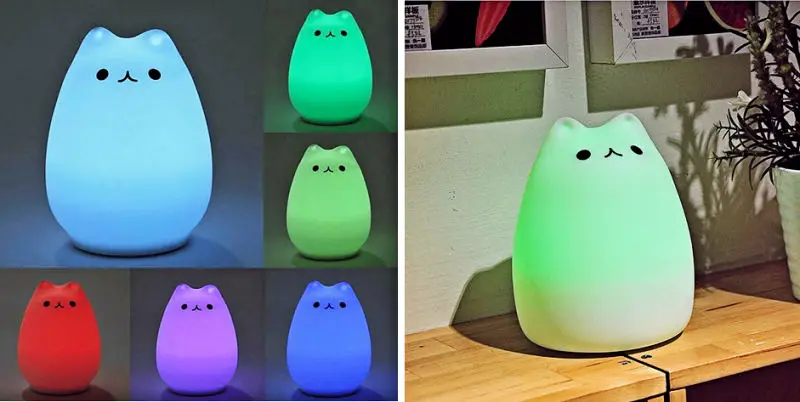 Entry Guidelines:
The contest ended on April 5th, 2017 and was available to residents worldwide. To enter the contest, entrants had to submit a comment in our "Leave a Reply" section at the bottom of this page saying:
My cat's name is [insert your cat's name] and he/she thinks that I need one of these LED Cat Lamps because… [reason].
The 5 winners were chosen from all correct entries and have since been contacted
This adorable LED Cat Lamp emits a soft, comforting glow. Give the Kitten a tap and it will change colors or just give it a poke when you're feeling a little blue. Its chubby little body makes for a great pick-me-up! Plus, it will look super cute in your bedroom, living room, or kitchen.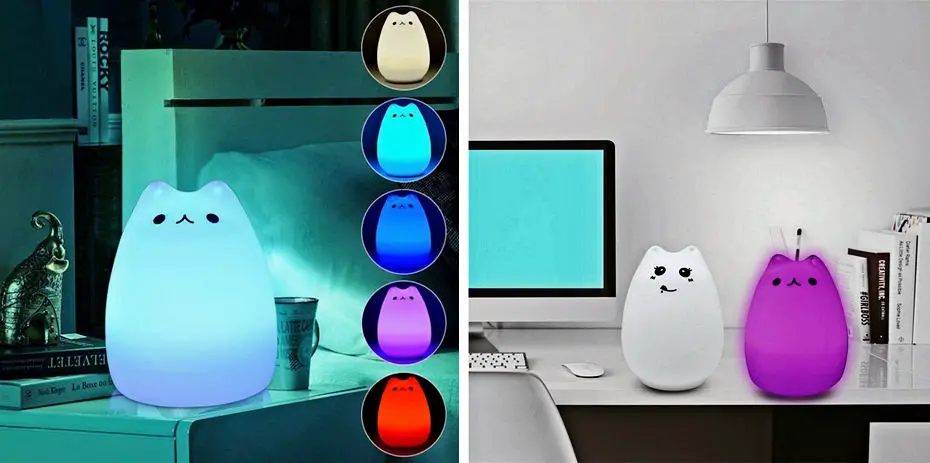 Retail value approx. $26.95 USD
Main Features:
Lightweight and portable
Handheld size with standing design for flexible placement
Bouncy design keeps you entertained
Made with BPA-free washable silicone with a pleasant soft touch