As our cats get older it's quite common for them to experience arthritis which is the breaking down of cartilage that surrounds the bones of the joints. For a cat, arthritis can begin at the age of just eight years. Because the disease is progressive in nature, it is likely to start in a mild form, which may not be immediately discernible to an owner.
However, if left untreated, arthritis can become so severe that it can completely demobilize your cat. As an owner, one option to help a cat with arthritis is to introduce supplements to their diet.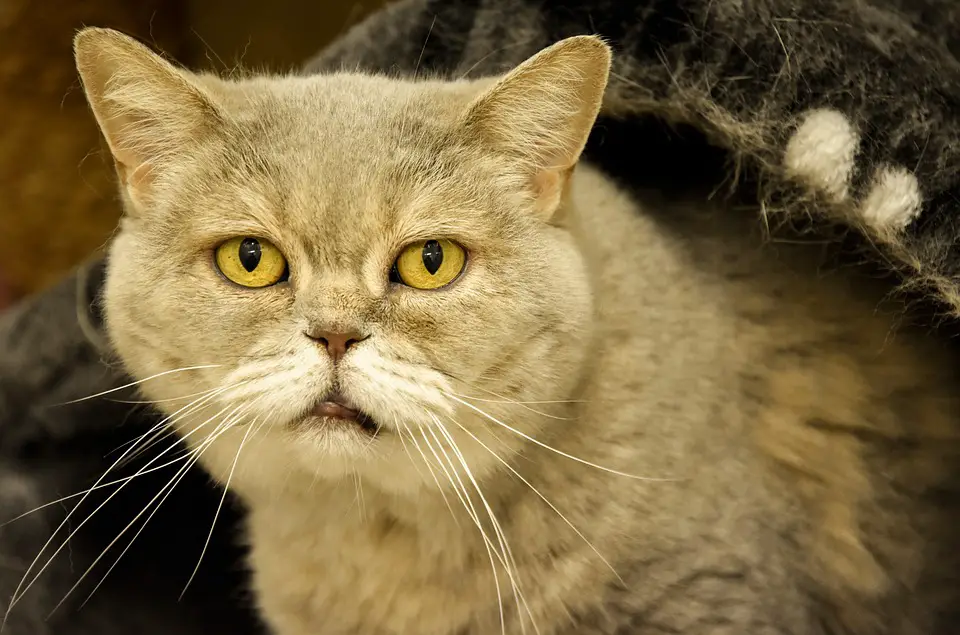 Glucosamine is recognized as one of the very best supplements in treating arthritis. It is an amino derivative found in plants and animals. Regular glucosamine supplements can strengthen and protect the cartilage that still surrounds the joints.
Administering glucosamine can be done in two ways: intravenously (by injection) and orally (in liquid or pill form). Of course, an injection offers the most concentrated dose, so is perhaps the best method in severe cases of arthritis. In pill form the effects of the glucosamine are lessened, due to the method of production. Liquid, on the other hand, is the next best thing to an injection and can easily be added to a cat's food.
For example the team at Paramount Pet Health who specialize in making pet supplements for animal lovers, now offer a liquid glucosamine designed especially for cats. [photo below]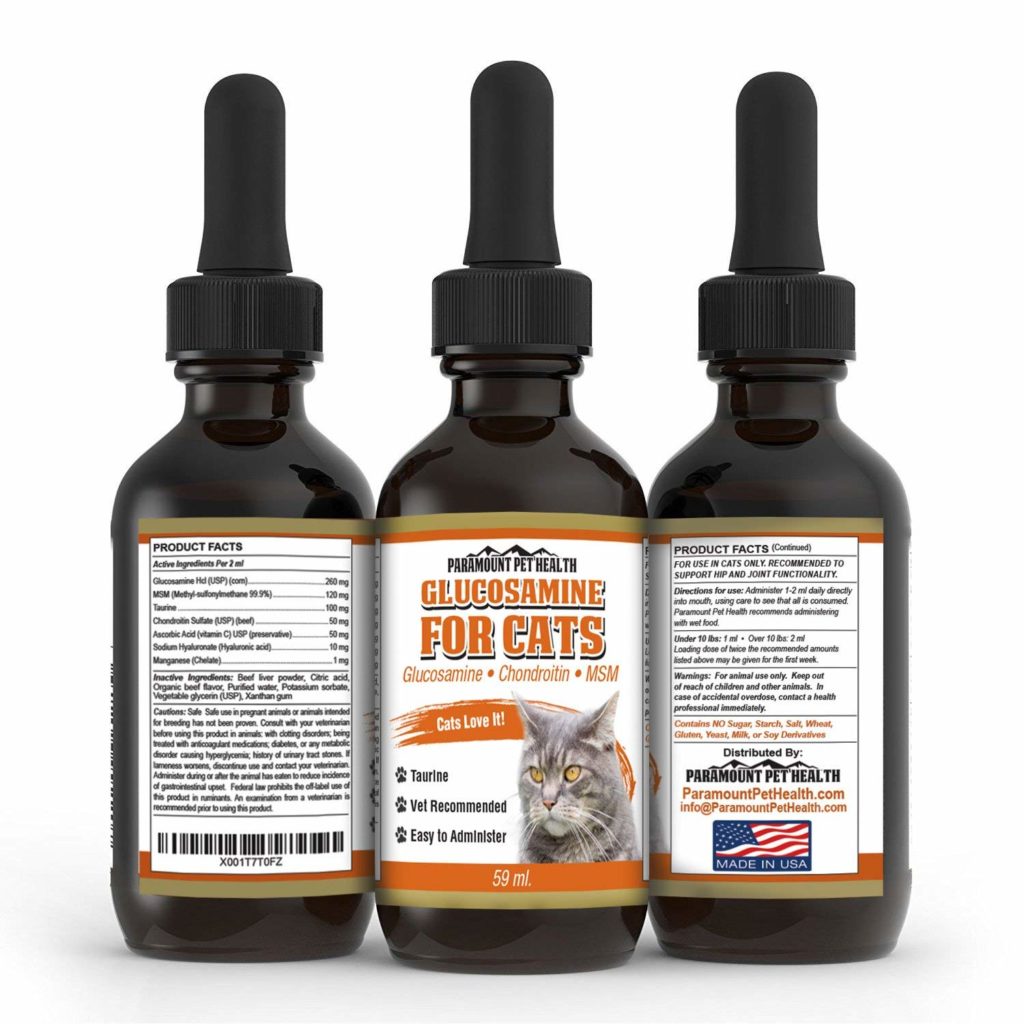 We had the opportunity to speak with the owner (Ben) who kindly shared his own story.  Here's what Ben told us:
The reason I began searching for a product like this is because my 10 year old cat Lyo stopped jumping in the window, and when he did jump up, he would then start limping after jumping down.  He also stopped running through the house after his favorite toy, his laser pointer, and instead just walked after it.
I began to grow very concerned about him getting older and hated to see him not enjoying his window time or toy anymore, and dreaded watching him limp around.  I knew I had to find a way to help him. [Lyo in photo below]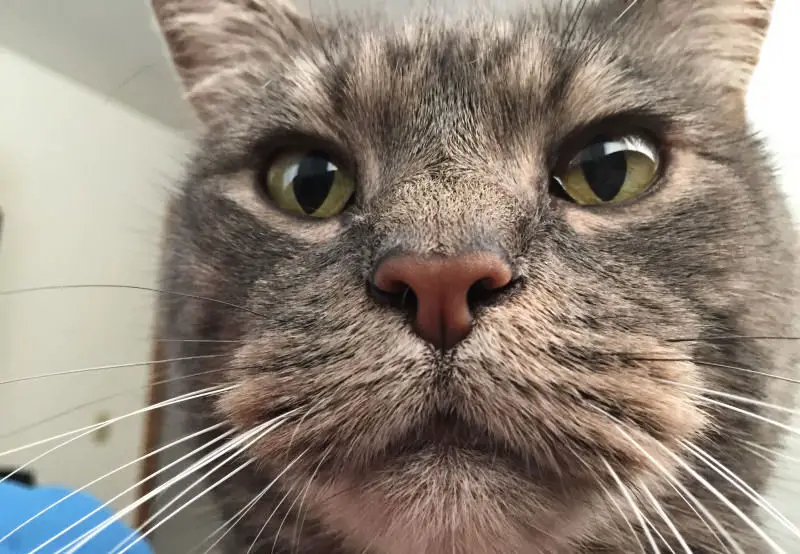 My company already carried a similar hip and joint product for small dogs, so we added Taurine to the mixture, (Taurine is an essential amino acid for cats) and I began giving it to my cat, Lyo, as he's about the same size as a small dog.
Within 3 days of adding it to his food, he was no longer limping around the house. And by the end of the first week, Lyo was regularly jumping up in the window again and again, and also chasing the laser pointer around our house at lightning speed.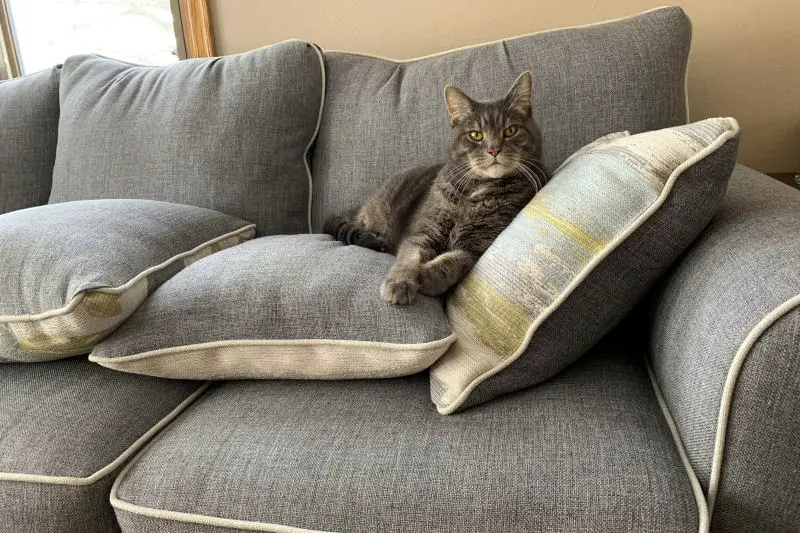 I was thrilled to see first hand the effect this had on my cat, and knew that my company needed to begin selling this product.
And the rest as they say is history! In fact, Lyo's handsome face now adorns the packaging of the Paramount Pet Health liquid Glucosamine product.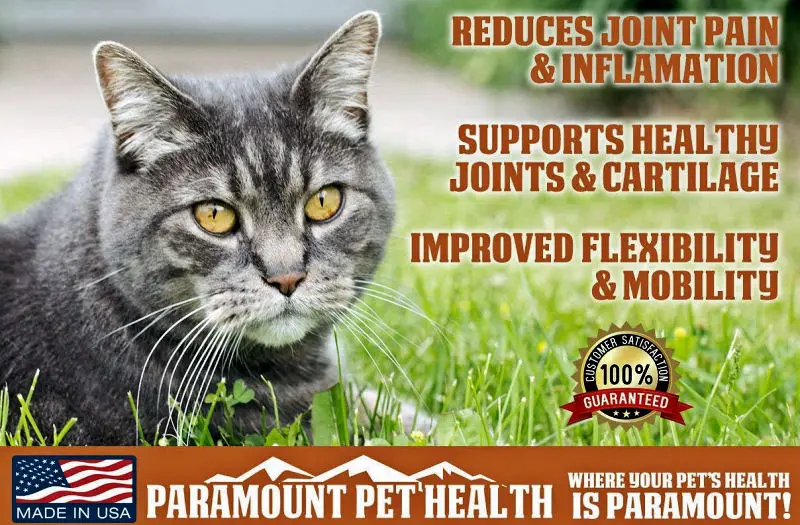 This product from Paramount Pet Health is 100% safe, uses human grade ingredients and is manufactured in the United States. It's not only cat owner approved but vet recommended too!
To learn more about this product or to purchase please check out Liquid Glucosamine for Cats.