We all know that Hillary Clinton and Donald J. Trump are the last remaining candidates for the two major parties' 2016 presidential nomination.  But wait…there is another contender quickly building up public support…
Her name is Dolly and she has no racist, sexist, or email scandals clouding her campaign.  And she's darn cute too!  Oh, did we mention that Dolly is a cat.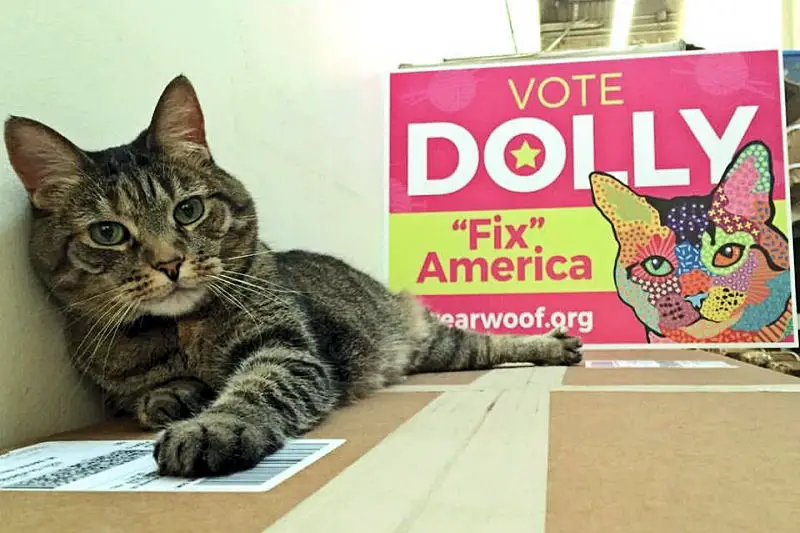 More specifically she is an American Business Cat and animal welfare icon out of Pittsburgh, Pennsylvania, who is running for President on the platform "Fix America."  The 'fix' in Dolly's campaign slogan is all about spaying and neutering your pets.
Dolly is the official mascot for WearWoof, a nonprofit dedicated to pets in western Pennsylvania.  Donations to her campaign go toward providing low-cost spaying and neutering services, as well as procedures for feral and stray cats through trap-neuter-return programs.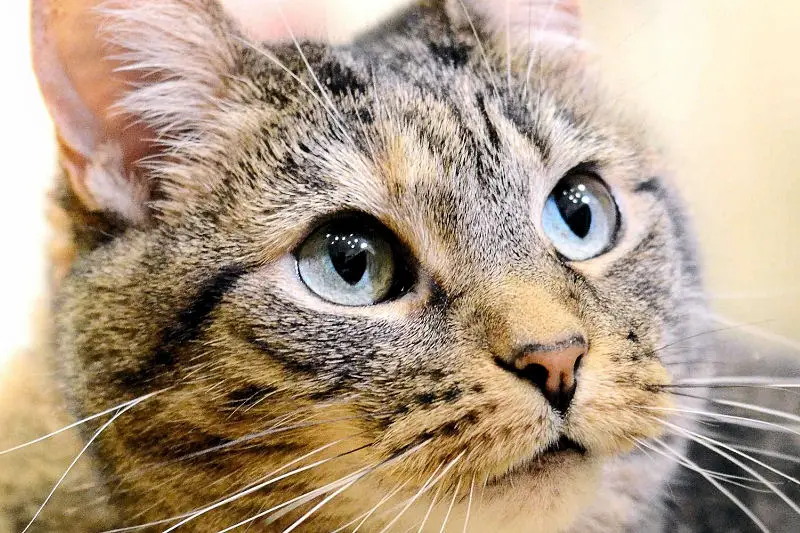 Endorsed by Mayor Bill Peduto, Dolly's goal is to achieve the biggest spay-neuter fundraiser in Pittsburgh history.
And talk about street cred…Dolly was once a former street cat herself.   Having gone through the shelter system and becoming a successful business feline, she now knows the ropes and is fur-miliar with the challenges that animal shelters face.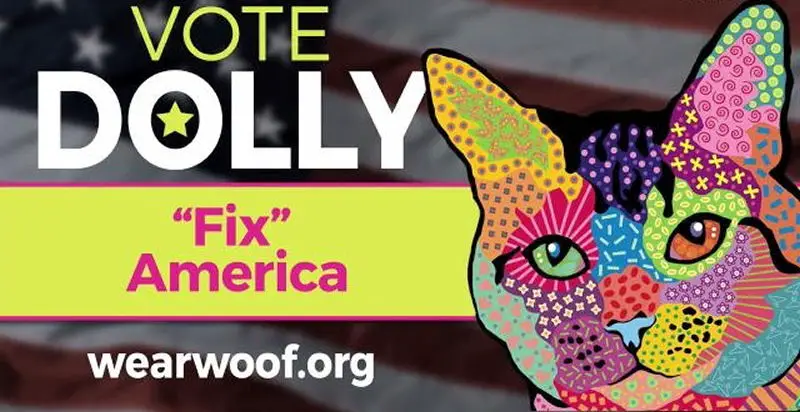 Her paw-sitive attitude along with su-purr-ior intellect and a true can do cat-titude, make her such an appealing candidate!
Nancy Lee, Dolly's campaign manager, was quoted saying, "About 2.7 million animals in shelters are euthanized annually, according to statistics from the Association for the Prevention of Cruelty to Animals." Lee went on to say that "Health and behavior benefits aside, spay-neuter is essential to reducing the number of unwanted animals entering shelters every year."
Dolly's other campaign manager is Jimmy Krenn, a comedian, actor and radio host who stars in her campaign commercial.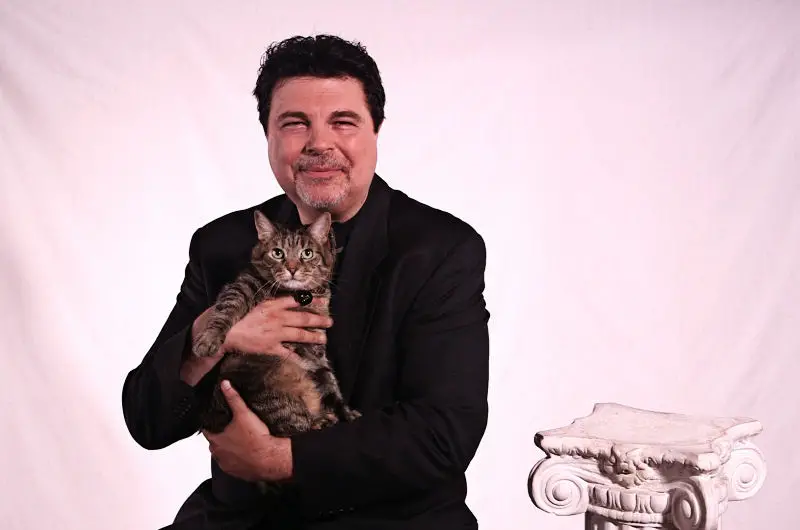 Dolly issued a written statement (we think Lee may have assisted) stating, "Although we cats rule the internet and Americans spend over $60 billion a year on pet products and services, only a couple percent of the $300+ billion dollars donated to all charitable causes every year in the US go to animal causes."
There's an old saying that goes:
Q:  What's your favorite mythical creature?
A:  The honest politician.
At least in Dolly's platform, any donations made will actually create immediate benefits rather than just supporting another politician who will likely ignore you the moment they get into office.
Check out Dolly's campaign video:

We think Dolly's campaign to Fix America is a Meow-velous idea to bring awareness to the importance of spay-neuter programs intended to reduce the number of unwanted animals entering shelters every year.