* CONTEST NOW CLOSED *
Our regular readers know that we have a soft spot for cat themed children's books and are so happy to have come across yet another delightful book called Cats in Provence.  The author (R.F. Kristi) graciously donated 5 signed copies to us which we raffled off to 5 lucky Purrington Post readers!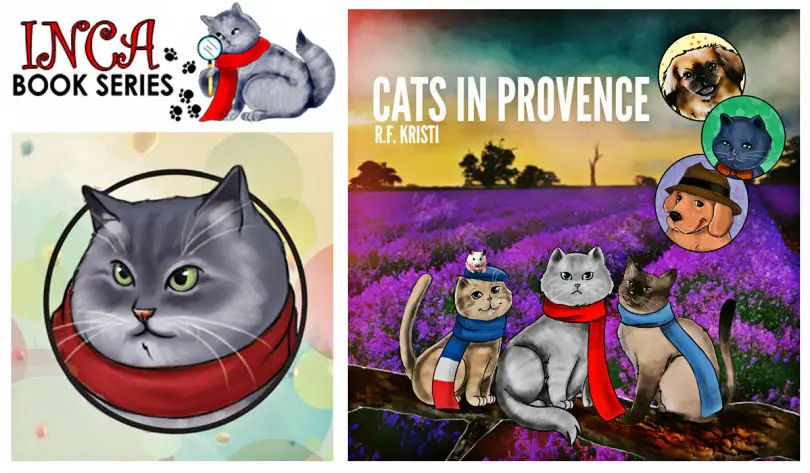 This new book is the 3rd in the Inca Book Series and follows Inca, the super cat detective as she pursues art thieves. Inca is proud to be the team leader of the detective agency – Inca and Company. She is a pocket-sized version of the Siberian breed and has short strong hindquarters, large well rounded paws and a magnificent tail.
She adores going to the coiffeur to be groomed. Inca has telepathic powers and has the power to communicate psychically with humans.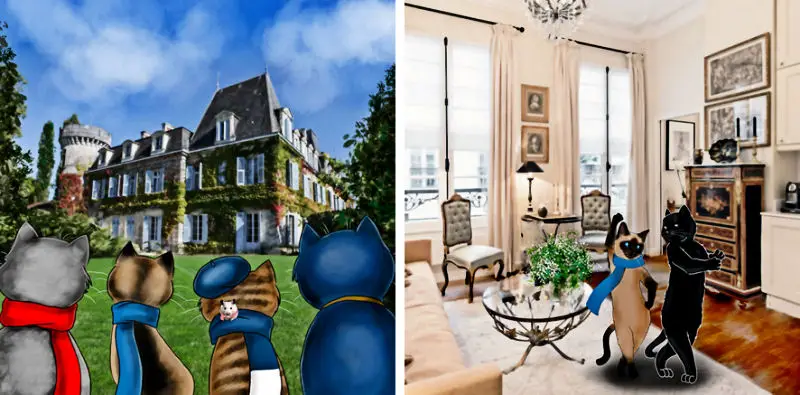 In this latest installment, Inca and her family are awakened in the night by a disturbing phone call.  Someone has stolen a painting from Aunt Florence! Now Missy and the cats must go to Provence to help find the culprit and get back the stolen painting before opening night at the art exhibit.
They will need all the help they can get to recover the painting and clear Aunt Florence's name.  Inca will have to call on her friends, old and new, to help solve this case. But when the case gets more confusing, will they still find the culprit? Or is Inca in over her head?
"The Inca Book Series is founded on the escapades of a feisty Siberian kitty who considers herself a great sleuth." Kristi says. "Inca the Siberian kitty exemplifies the intelligence and cunning of our feline friends and is a sure-footed and strong-willed leader.
Readers will surely admire Inca's grace and wit as they follow the detective cat's adventures in these unexpected tales of redemption."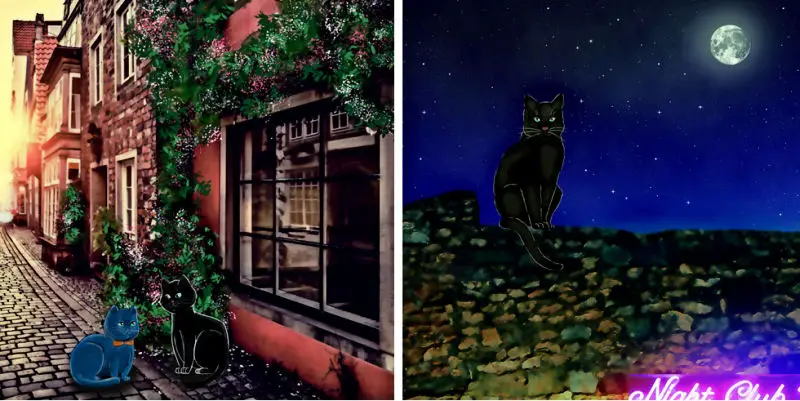 Told from Inca's perspective, "Cats in Provence: Inca Book Series 3" takes several surprising twists and turns and highlights the importance of family love and friendships. This book series should be read by children who have a natural love of animals.
It's also great for cat lovers who will enjoy seeing the personalities shine through of their favorite member of the animal kingdom.
Contest Entry Guidelines:
This contest ended on June 2nd, 2017 and was available to residents of the United States and Canada only. To enter the contest entrants needed to submit a comment in our "Leave a Reply" section at the bottom of the page saying:
My cat's name is [insert your cat's name] and he/she would be invaluable in helping Inca solve her latest mystery because [insert your cat's name] has the following unique problem-solving powers [describe your cat's special detective power].
The winners were chosen by the author from all correct entries and contacted by email.
Retail value was approx. $32 USD
Want to Join the Team?
Why not be part of the Cats in Provence Launch Team to help get the word out and at the same time you could win paw-some prizes.  Click on the image below to find out how.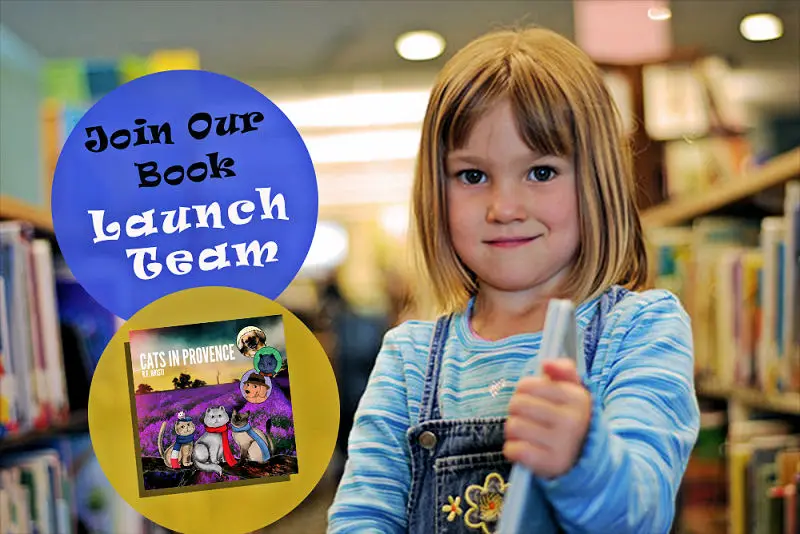 Author Bio
R.F. Kristi, the author of the Inca book series lives in France. She holds a doctorate in economic development and has traveled and lived in many countries around the world. She is fluent in English and French. With a deep commitment to animal rescue efforts, Kristi has a keen interest and love for animals. She created the Inca Cat Series for younger readers, up to age 8 or 12 and animal lovers.
Can't wait and want to order one now? Grab a copy from Amazon here => Buy a Copy of Cats in Provence